We live in a different time, where culture and international exchange is pervasive, especially with technology closing that gap, this is where memes come in. Every person is aware of what memes are. In our everyday lives we live with memes; for example, catchphrases and clichés that frequently serve the motive of translating non-literal, cultural ideas, while similes and metaphors trace what words portray. Those are all memes. People devote themselves entirely to a whole different study, this is how important memes are today.
Memes serve several purposes and functions, however, at a fundamental level, they serve as an expression of people's opinions and emotions. Memes may be fashioned by appropriating scenes or lines from TV shows and movies, that are then taken out of context, remixed with alternative content, and have new meanings attributed to them in a funny and relatable manner.
The white background with your meme enhances the significance of captions over the video or image in the meme. A meme with a white background can attract the viewers' attention as well by emphasizing certain details of the content. There are many applications you can use to create a meme; however, a highly recommended tool is FlexClip.
Can't Miss: How to Make a GIF Transparent>
FlexClip, Your best shot at making a meme with White Background
The best way to change your photo background to white is by using the most professional photo/video editor FlexClip. If you are an amateur who is unaware of the complexities of the editing world then FlexClip can be your true heaven.
FlexClip is an easy, simple, and effective meme generator to help people add a white background to any meme or remove a photo background to replace it with a white one. Have some doubts? Follow the steps below and give it a try for yourself!
METHOD 1: Create a white background meme to emphasize the caption
One method to create a meme with a white background can involve using a suitable background to emphasize what is written on the image to convey your message properly. The background of a picture plays a significant role in making your main object highlighted and eye-catching. Using FlexClip, a great meme creator, especially for beginners, you can achieve your desired result in a few easy steps! Click on the Create a GIF button to get started.
Step 1
Upload the GIF to the Media section by clicking the Upload icon. Drag and drop will also do.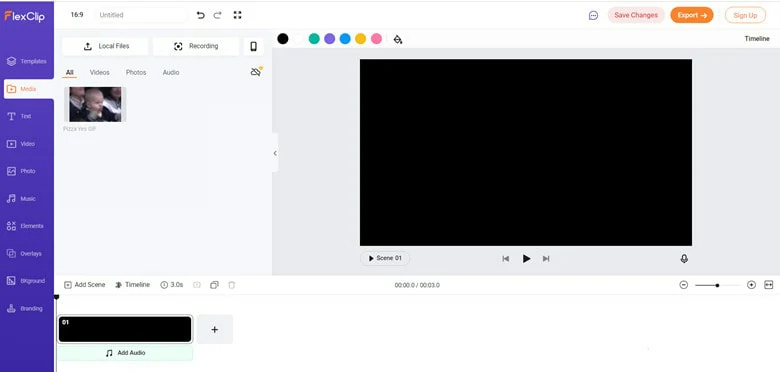 Upload GIF to FlexClip
Step 2
Select the background color as white. Here add any picture to your white background by clicking on the Add to timeline icon. Resize the photo to leave some space for captions.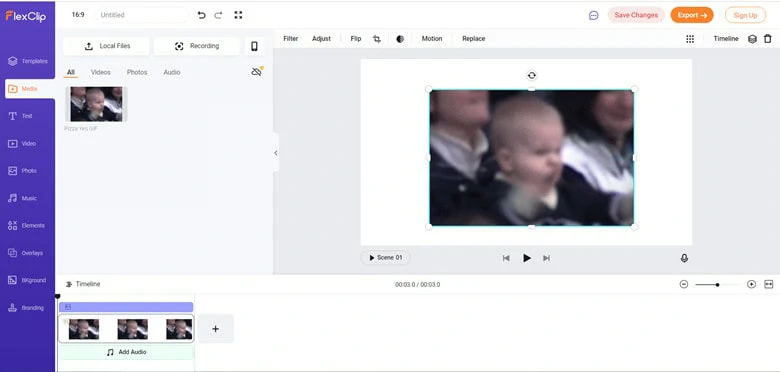 Change Background to White
Step 3
Add a caption
using the text option on the left side of the page.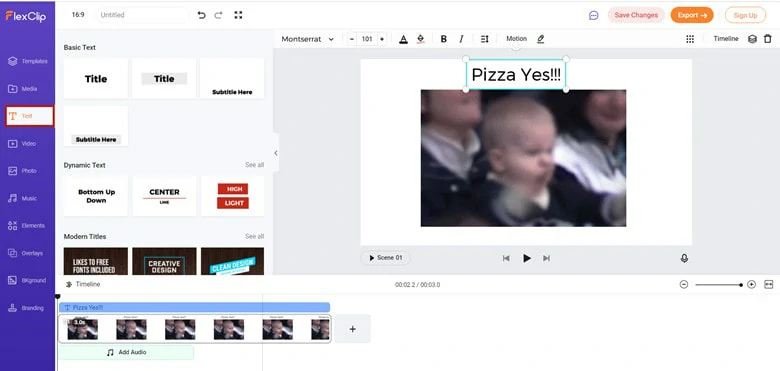 Add Caption to Your GIF
Step 4
Download the image as GIF and export it.
GIF with White Background
METHOD 2: Create a white background meme from any picture
Another method to create a meme with a white background is by using any picture, be it an image of your dog, or a picture of you at the beach.
Creating a meme with white background from any picture will be as easy as pie if you follow the steps given below using FlexClip's meme maker tools.
Step 1
Upload the picture to the media section and add it to the timeline.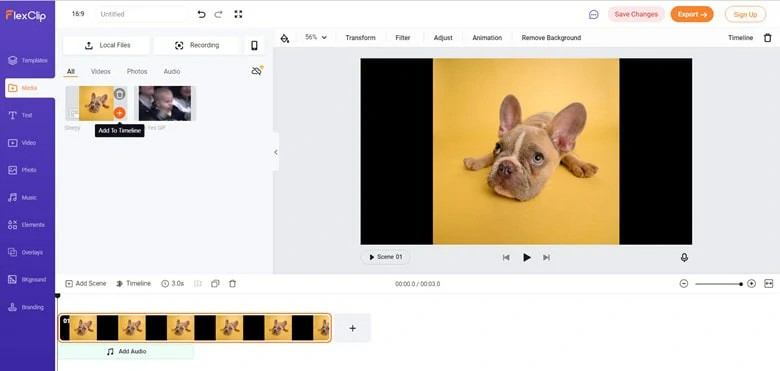 Upload Pictures to FlexClip
Step 2
Click on the 'remove background' on the top, this will initiate the removal process automatically and the background would be removed. If any part of your picture has been removed accidentally restore those parts manually by using the brush.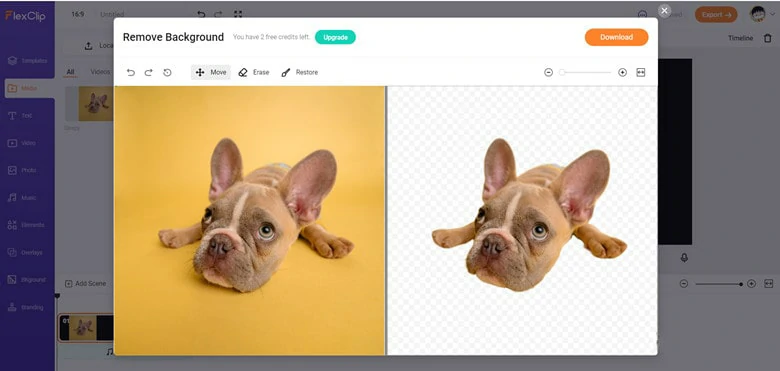 Remove the Picture Background
Step 3
Download the transparent image and add it to the timeline again.
Step 4
Click on the painting icon and select white as the background color.
Add the Transparent Image to Timeline
Step 5
Edit the picture. You can add text, and stickers to make your work look better.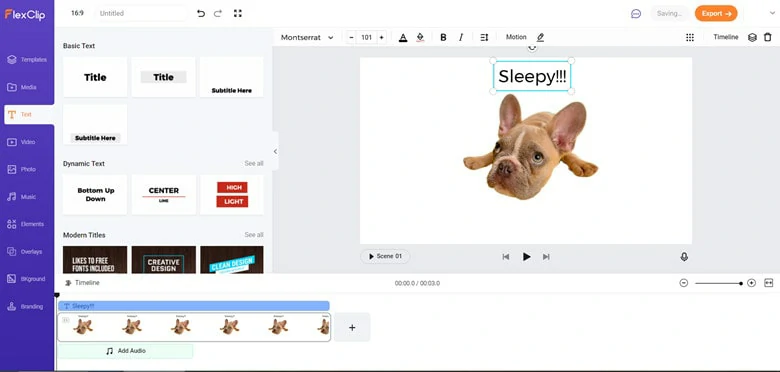 Add Text to Picture
Step 6
Download the image and export it.
Picture with White Background
The Bottom Line
There you go! You can create a meme with a white background using any of the following methods, with FlexClip. Post the memes you created on any social media or share them with your friends and family to entertain them. FlexClip has proven to be a great application for you, hasn't it? You don't need to download anything to your computer. FlexClip is just in your browser. It is completely free to create a meme with FlexClip. No money will be spent on meme creation fun!