Meditation is a series of methods designed to promote heightened awareness and focused concentration. It is another strategy for altering awareness that has been found to provide a variety of psychological advantages. Although meditation is frequently utilized for spiritual reasons, many people employ it regardless of religious or spiritual views or traditions.
Meditation videos consist of a variety of methods of regulating and soothing oneself in order to live a healthy, peaceful, and content life, which has become a necessity over the years. By practicing a brief meditation workout that integrates controlled breathing with a simple physical survey, you can channel your inner calm and brace yourself to face a chaotic day. There are many meditation videos to reduce anxiety, stay calm, change your perspective, help you to let go of things that consume you, etc.
Want to create a meditation video of your own and share to YouTube, Facebook or other social media platforms? Here are the best ways to follow. Let's get started creating a meditation video.
How to Create a Meditation Video
Now you must wonder how you will be able to create a meditation video without any prior experience. You don't need to worry about that, as we have sorted everything out for you and made it convenient for you to make a video. Here are several steps to create a meditation video;
Step 1
Create a script consisted of all the details regarding the video, especially the genre and what the video is made explicitly upon. Subsequently, the clips for the meditation video will be created or filmed as per the requirement.
Step 2
Prepare the background video and audio for your meditation music video. You can also use YouTube meditation music by searching the internet or creating your own.
Step 3
Click the Create a Video button to enter FlexClip's editing page. It is extremely ease to catch up with.
Step 4
Select the local files button after clicking the media button. Then you may add your video and image files to the media library by uploading them from your computer.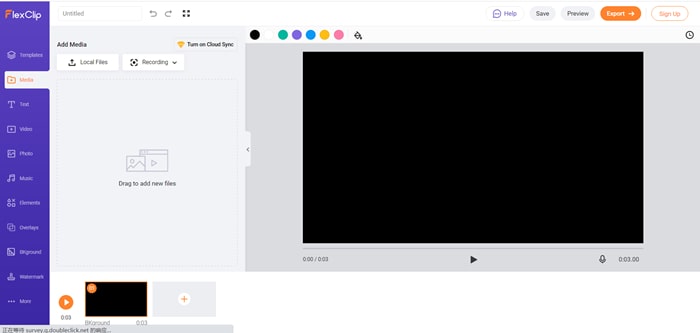 Upload Local Files to FlexClip
Step 5
Upload the audio you earlier saved on your computer by clicking the Music button in the toolbar. FlexClip also offers a music library with various songs and tools to assist you with voice-over work to make a meditation music video.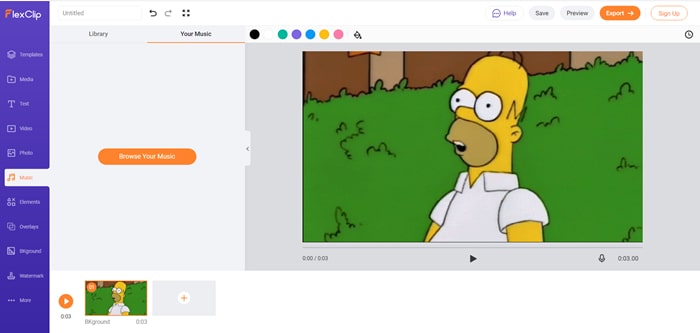 Add Music to Your Video
Step 6
After finalizing your music to create a meditation video, you can now make further edits if necessary.
To connect people around the globe and for their better understanding, you can add subtitles for them to read and emphasize upon indulging in their activity. FlexClip also enables you to adjust the music volume of your choice, which is a win-win situation for you and your audience. The music plays a vital role in your meditation video and connects your soul on another level. The right amount of music that can be faded in and out is also one of the key components provided by FlexClip which you would definitely want to lay your hands on.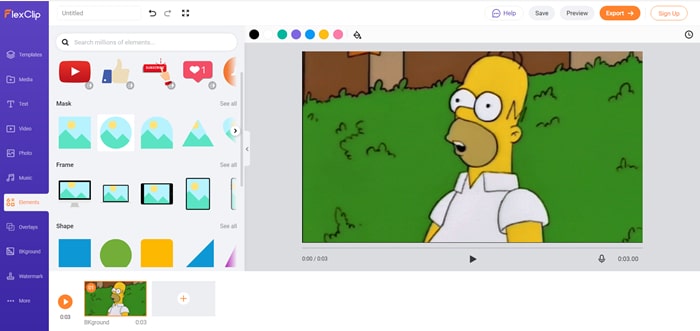 Make Adjustments to Video with Ease
Step 7
When you are done making your music meditation video, click to save your video online or export it directly for yourself, and for your audience and clients.
The Bottom Line
Meditation videos are very important for us to stay healthy not just physically but mentally as well. Our mind is the basic main component which regulates our entire body and keeps it functioning. Due to the ongoing pandemic it is vital to help yourself and give away to the world as well and there's no better software than FlexClip which helps you make a diverse amount of videos. Now you must be certain how useful it is to have access to FlexClip, which is extremely user friendly, and provides you with numerous features which you can explore. It contributes various helpful and convenient options which can make your video even more interesting and eye-catching.
Apart from meditation videos, you can create more videos with different genres and for countless types and purposes such as for business related videos which can help others create their own business or help them boost their current ones, infographic videos i.e., a visual representation of information or data which is essential to generate media coverage, present data or explain how things work. So don't miss your chance and utilize your time by learning and creating a healthier place for others by creating certain videos using FlexClip.