A marketing calendar is a crucial tool for businesses to plan and execute their marketing campaigns effectively. A marketing calendar can help you stay organized and ensure that your marketing efforts align with important holidays and events throughout the year.
In this article, we'll provide you with a comprehensive list of holidays and events that you can't miss to create your marketing plan. We'll also share some ideas and samples on how you can incorporate these holidays into your marketing campaigns to help you engage with your audience and drive more sales.
Key Dates in the 2023 Marketing Calendar
January
Jan 1: New Year - A great opportunity to send out email campaigns thanking your customers and welcoming them to the new year. You could also offer exclusive discounts for the first purchase of the year.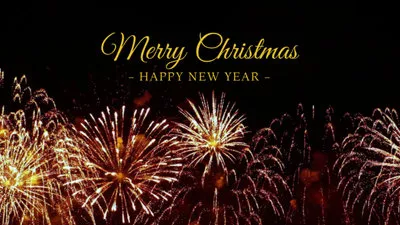 New Year Bash Invite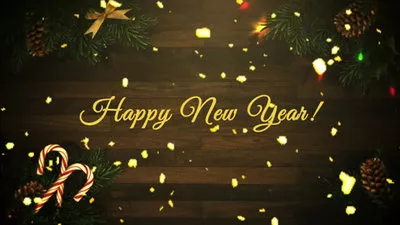 Happy New Year Greeting Wishes
Jan 22: Chinese New Year - It's important to be respectful and culturally sensitive when incorporating Chinese New Year into marketing campaigns and to incorporate traditional symbols and customs of the holiday.
Red Happy Chinese New Year
Chinese New Year Sale
Jan 26: Republic Day - Create Republic Day themed discounts and promotions that will attract customers to your products or services. For example, you could offer a discount of 26% (in honor of the 26th of January) on your products or services.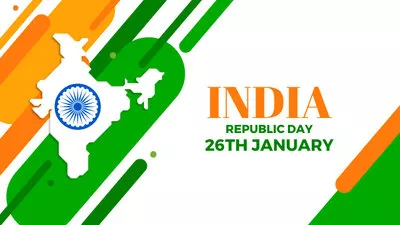 Happy Republic Day Wishes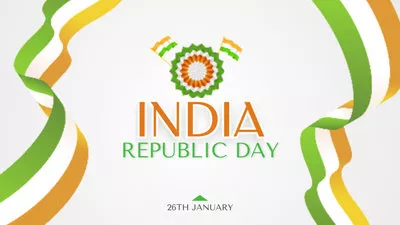 Happy Republic Day Offer
February
Feb 9: World Pizza Day - Offer discounts or promotions on pizzas to celebrate World Pizza Day. You can promote these discounts through social media channels, email marketing, or even SMS marketing.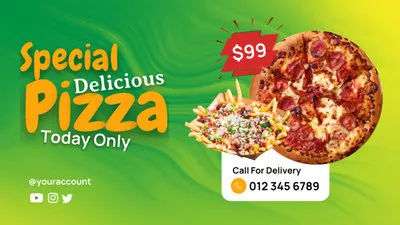 Special Delivery Food Promo Video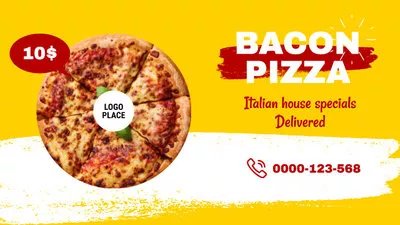 Food Delivery Ad
Feb 14: Valentine's Day - This holiday is a perfect opportunity for businesses to show their customers some love>. Offer discounts or run contests for couples, or use the holiday to promote self-love and care.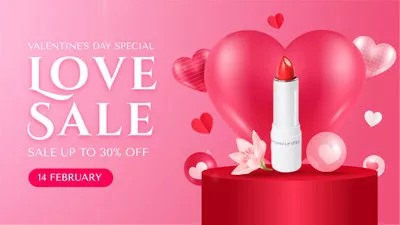 Valentines Day Sale Facebook Video
Pink Happy Valentines Day Promo
Valentines Day Photograph Recall
Red Heart Valentines Day Sale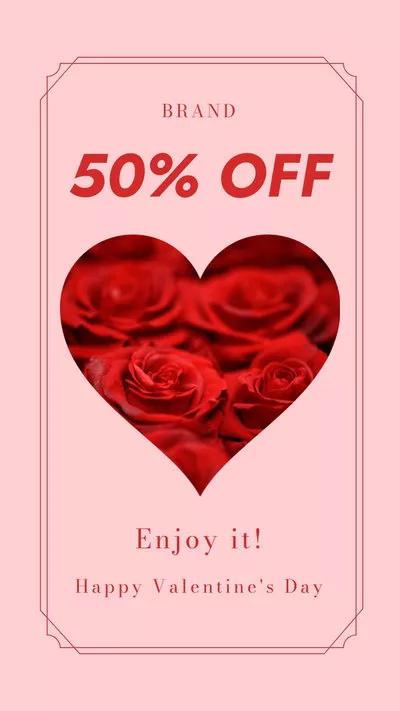 Tiktok Valentines Day Promotion
March
Mar 3: World Wildlife Day - Use hashtags related to World Wildlife Day to create social media campaigns or host a fundraiser on World Wildlife Day to raise funds for wildlife conservation organizations.
Mar 8: International Women's Day - Celebrate women by running a promotion or offering a discount on products that relate to women's empowerment.
International Womens Day Bokeh Flower Greeting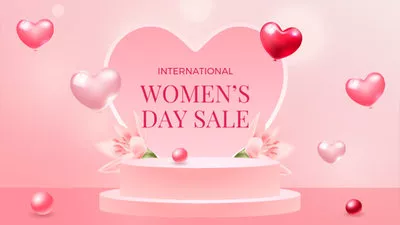 International Womens Day Product Platform Sale
Mar 8: Holi - To celebrate Holi, a popular Hindu festival of colors, you could create a social media campaign encouraging people to share photos and videos of their colorful Holi celebrations using a specific hashtag.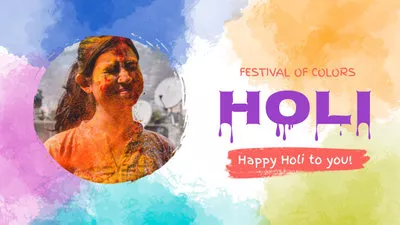 Holi Greeting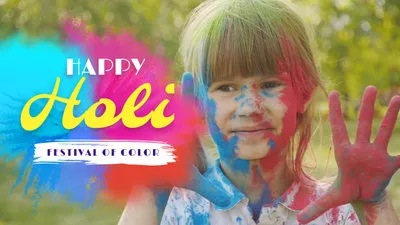 Celebrate Holi
Mar 17: St. Patrick's Day - Use this holiday as an opportunity to show some personality in your marketing efforts. Consider creating fun social media posts and email campaigns that showcase your brand's festive side.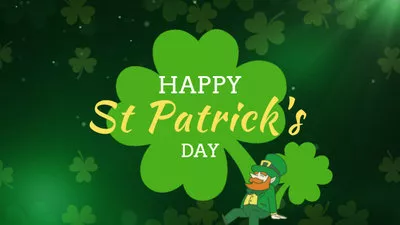 Happy St Patricks Day
Green St Patricks Day Beer Sale
Mar 22: Start of Ramadan - Organize a charity drive during Ramadan, where a percentage of each purchase goes towards a specific charity.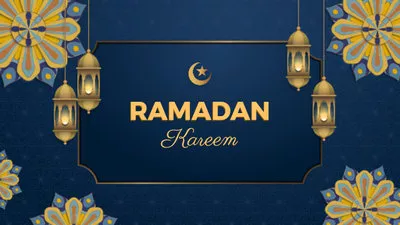 Happy Ramadan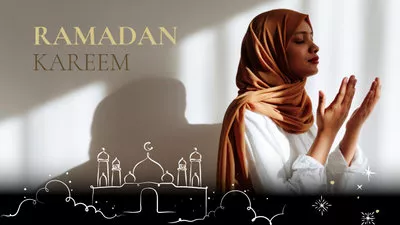 Ramadan Wishes
April
Apr 1: April Fools Day - It is a perfect opportunity to inject some humor and playfulness into your marketing campaign. One idea could be to launch a faux product or service that is completely ridiculous, yet presented in a convincing way.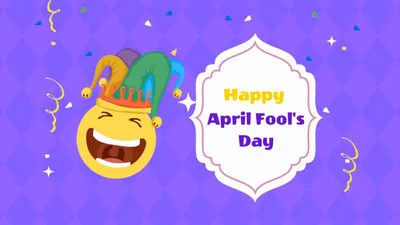 Happy April Fools Day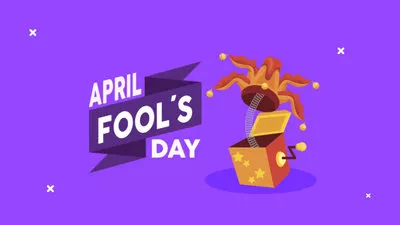 April Fools Day Tricks
Apr 7: World Health Day - This day is aiming to raise awareness about health issues and promote healthier lifestyles. It is a great chance for medical institutions, organic market, or fitness center.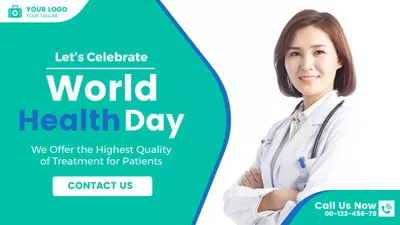 World Health Day Event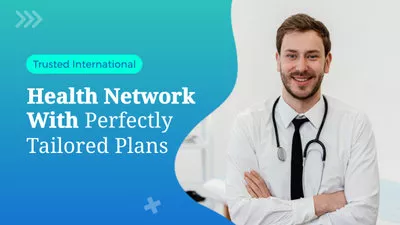 Health Network
Apr 9: Easter - Easter is a great opportunity to offer exclusive deals and promotions. Consider creating a themed landing page or email campaign that showcases your products or services in a fun and festive way.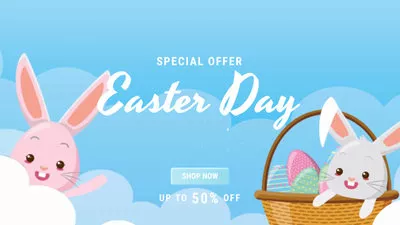 Easter Special Sale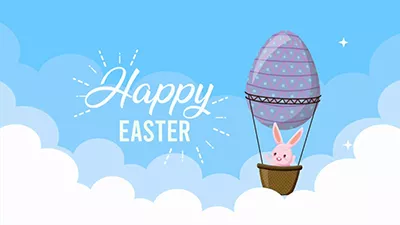 Happy Easter Post
Apr 22: Earth Day - Use this day to highlight your brand's commitment to sustainability and eco-friendliness. Consider partnering with a relevant charity or offering discounts on eco-friendly products.
Earth Day
Apr 23: World Book Day - It can be celebrated in different ways, including book fairs, literary events, book readings, and other activities that promote reading and the enjoyment of books.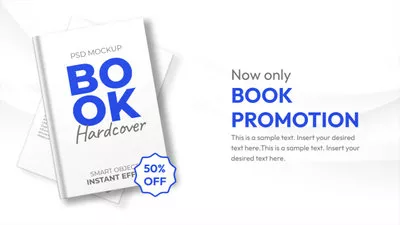 Book Promo Simple Trailer Post
May
May 1: Worker's Day - Highlight the importance of worker's rights and benefits through promoting deals and discounts for workers at local businesses, or encouraging individuals to show their appreciation for workers by sharing messages of gratitude and support on social media using a specific hashtag.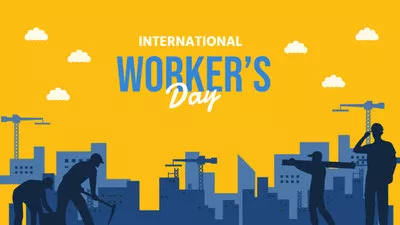 International Workers Day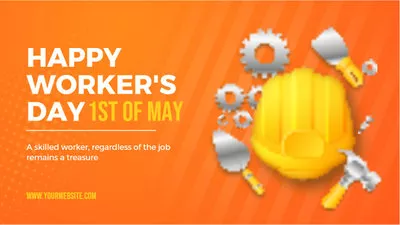 Happy Workers Day
May 8 - 12: Teacher Appreciation Week - Offer discounts on educational products or services, host a social media campaign to share stories of amazing teachers, or organize a community event to honor local educators.
Teacher Appreciation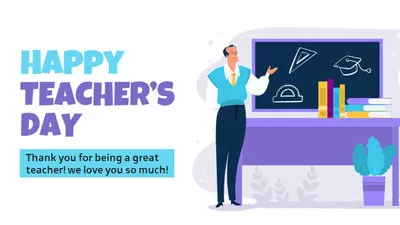 Love You Teacher
May 12: International Nurses Day - As a marketer, you can leverage this occasion to create a powerful marketing campaign that showcases the critical role of nurses in delivering quality healthcare.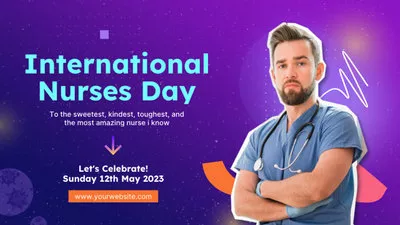 International Nurses Day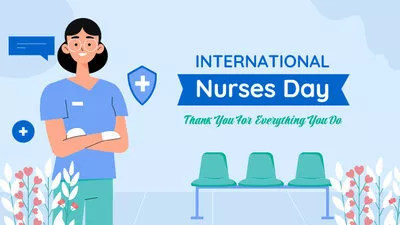 Celebrate International Nurses Day
May 14: Mother's Day - Run a Mother's Day promotion or offer a discount code for customers to use on gifts for their moms.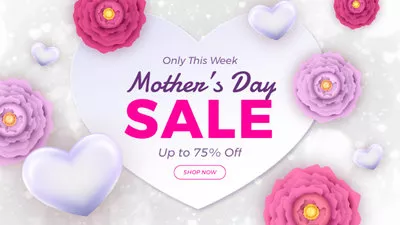 Mothers Day Special Product Sale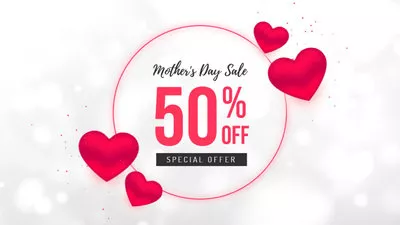 Mothers Day Ad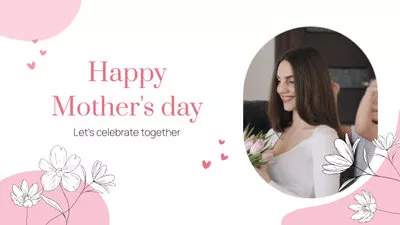 Mothers Day Celebration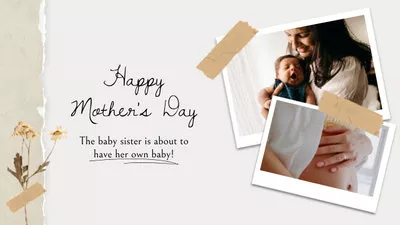 Mothers Day Scrapbook
May 29: Memorial Day - Memorial Day is a great opportunity to honor and remember those who have served in the military. Consider offering exclusive discounts to veterans and their families.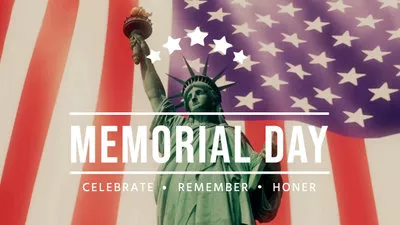 Memorial Day
June
Jun 5: World Environment Day - You can create a powerful marketing campaign that promotes sustainable practices and positions your brand as a responsible steward of the environment.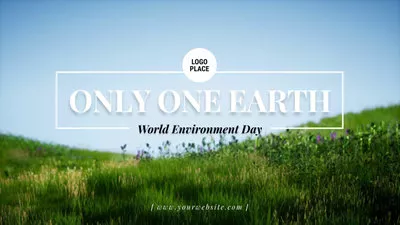 World Environment Day Message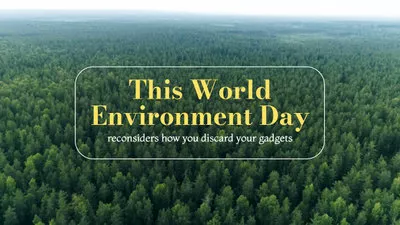 Environment Day Recycling Offer
Jun 18: Father's Day - Use this holiday to offer exclusive deals and promotions for dads. Consider creating gift guides or showcasing products that are perfect for dads.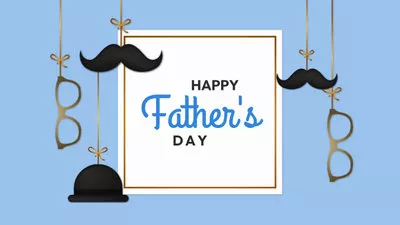 Fathers Day Photo Slideshow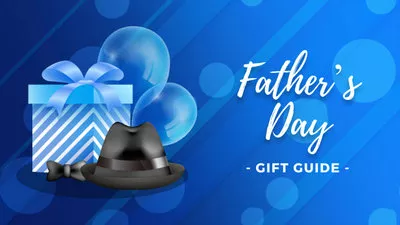 Fathers Day Gift Guide
July
Jul 4: Independence Day - Independence Day is a time for celebration and patriotism. Consider running promotions and discounts on products that are made in America or have a patriotic theme.
Celebrate The Independence Day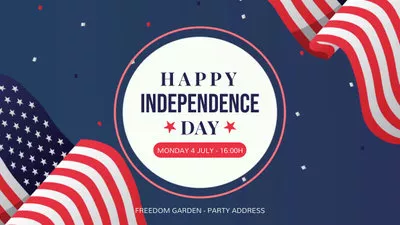 Happy Independence Day
Jul 11-12: Amazon Prime Day - It is an annual shopping event exclusively for Amazon Prime members. It offers massive discounts and deals on a wide range of products, including electronics, fashion, home decor, and more.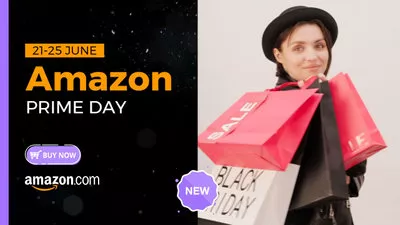 Ad Amazon Shop Promo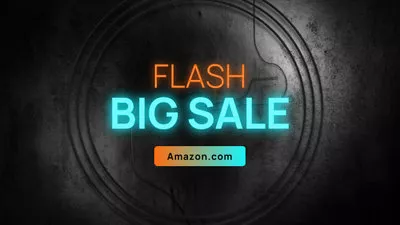 Neon Amazon Shop Promo
Jul 17: World Emoji Day - You can create custom emojis and stickers that reflect our brand personality, run social media campaigns that encourage followers to share their favorite emojis and create their own.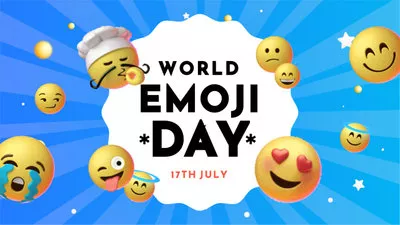 World Emoji Day 3d Fun Video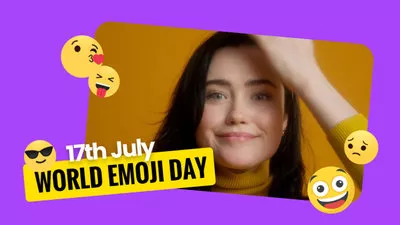 Funny World Emoji Day Wish Video
Jul 30: International Friendship Day - Businesses could consider promoting gift ideas that celebrate friendship, such as jewelry or personalized items. Social media campaigns could encourage customers to share photos and stories of their closest friends.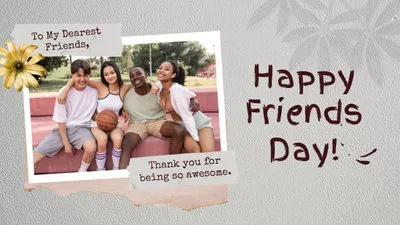 Happy Friendship Day Greeting Video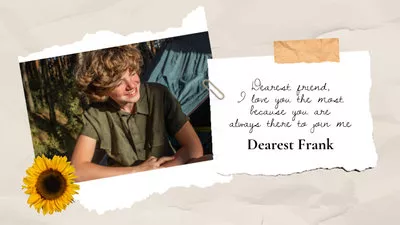 Friendship Day Message
August
Aug 8: International Cat Day - Use this day to showcase your brand's personality and love for cats. Consider creating social media posts and email campaigns that feature your furry feline friends.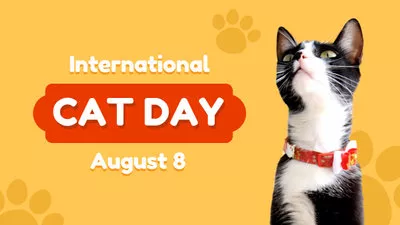 International Cat Day
Cat Photo Collage
Aug 15: Indian Independence Day - To market your products or services around this occasion, you could create a campaign that highlights the values of freedom, patriotism, and unity. Consider incorporating the colors of the Indian flag (saffron, white, and green) in your marketing materials.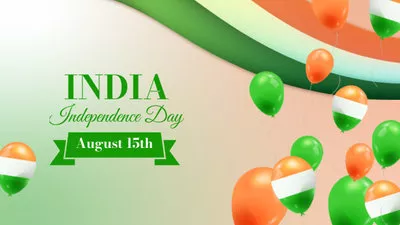 Happy Indian Independence Day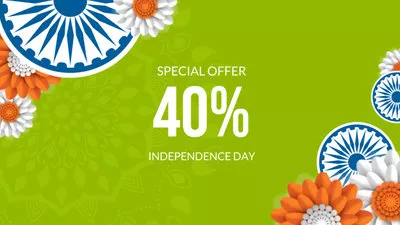 Independence Day Promotion
Aug 26: National Dog Day - If you are in the pet industry, promote dog-related products or services, host a dog adoption event, or share cute photos of dogs on social media.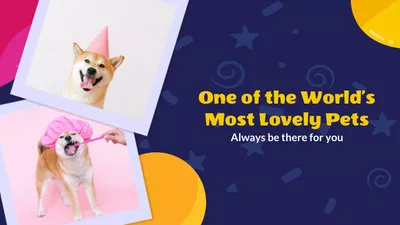 Dog Photo Collage
Aug - Sep: Back to School Season - Promote your products or services that are relevant to back-to-school season, such as school supplies, dorm room essentials, or educational services.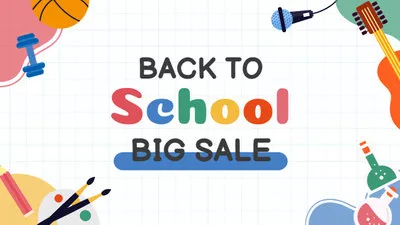 Back To School Sale Special Offer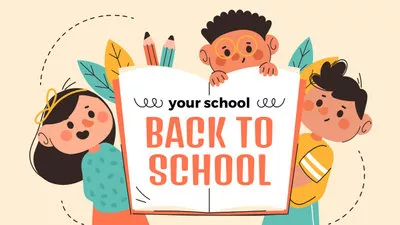 Back To School
September
Sep 4: Labor Day - Labor Day is a great opportunity to show appreciation for the hardworking people in our society. Consider offering exclusive deals and promotions for essential workers.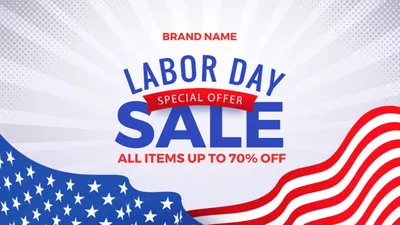 Labor Day Offer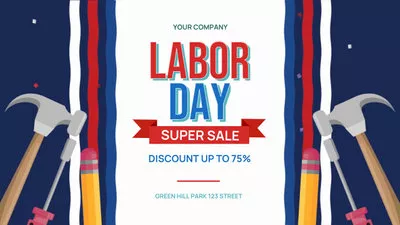 Labor Day Deals
Sep: National Yoga Month - If your business is related to health and wellness, create campaigns that promote yoga and its benefits. Consider offering free yoga classes or partnering with local yoga studios.
Elegant Yoga Equipment Sale
Pink Workout Yoga Fitness Youtube Video
Sep - Oct: Oktoberfest - Although the actual Oktoberfest celebration in Munich, Germany is held in late September and early October, businesses can use this as an opportunity to promote beer and other Oktoberfest-related products.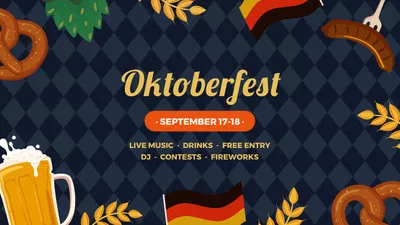 Oktoberfest Beer Festival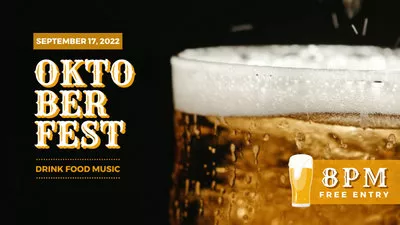 Oktoberfest Celebration Video
October
Oct 1: World Coffee Day - Consider offering special deals or discounts on your coffee products or hosting a coffee tasting event.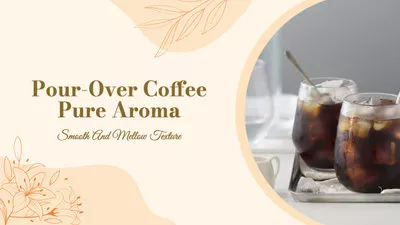 Coffee Shop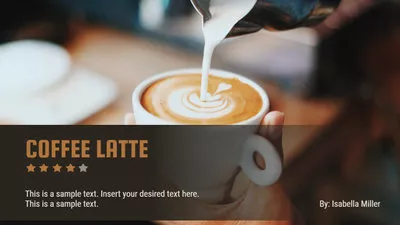 Cafe Review
Oct 10: World Mental Health Day - Use this day to raise awareness about mental health and promote self-care. You could share helpful tips or resources on your social media channels or offer discounts on products or services that promote mental wellness.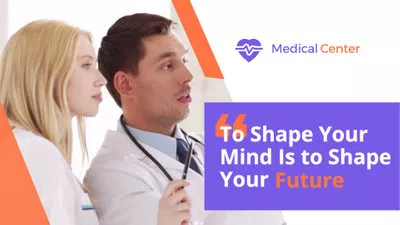 Mental Health Slogan
Oct 31: Halloween - Halloween is a great opportunity to have some fun with your marketing efforts. Consider creating a spooky landing page or email campaign that showcases your products or services in a festive way.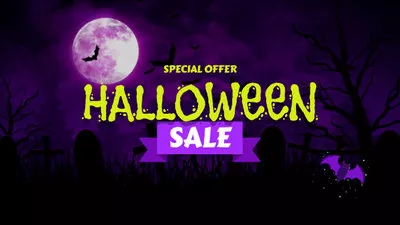 Halloween Best Deals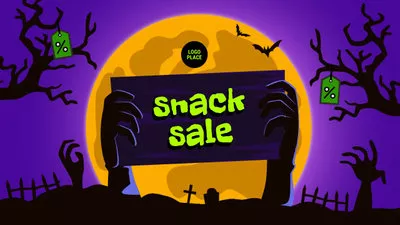 Halloween Snacks Sale
November
Nov 1: World Vegan Day - If you're in the food or health industry, use this month to promote veganism and offer resources or events to help people transition to a vegan lifestyle. You could also offer a discount on vegan products or services.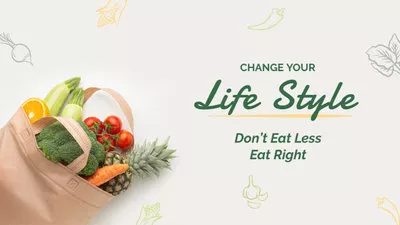 World Vegan Day Sale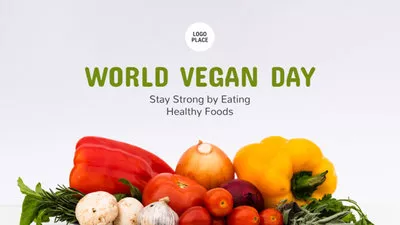 World Vegan Day
Nov 2: Day of the Dead (Día de Muertos) - Create a special product line that is inspired by the Day of the Dead, such as candles, clothing, or jewelry with skull or flower designs. You could also offer a limited edition product or bundle to celebrate the holiday.
Colorful Floral Dia De Los Muertos Invitation Post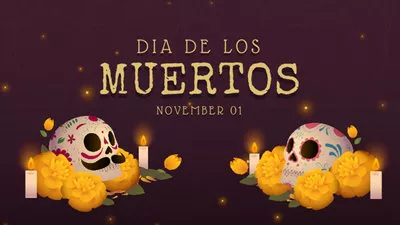 Dia De Los Muertos Party Invitation
Nov 11: Veteran's Day - Use this day to honor and remember those who have served in the military. Consider offering exclusive discounts to veterans and their families.
Veterans Day Greetings
Veterans Day Horizontal Facebook Cover
Nov 12: Diwali - Create Diwali-themed products or packaging to attract customers during the festival season. You could create special gift packs or limited edition products with Diwali designs.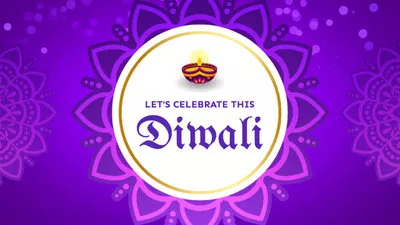 Diwali Offers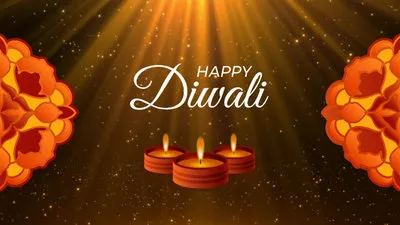 Diwali Festival Wishes
Nov 19: International Men's Day - Use this day to promote men's health and wellness and offer resources or events to help men improve their health. You could also offer a discount on men's health products or services.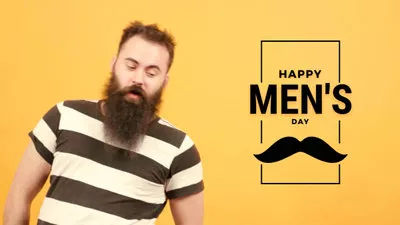 International Mens Day Greetings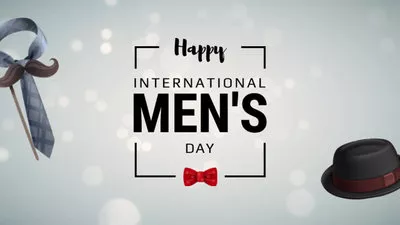 International Mens Day
Nov 23: Thanksgiving - Thanksgiving is a time for gratitude and appreciation. Consider sending out email campaigns or social media posts that express your gratitude for your customers.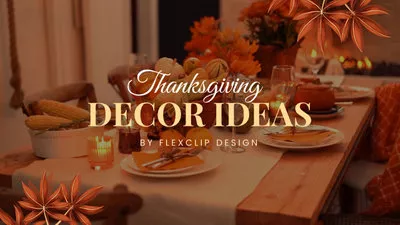 Thanksgiving Decor Ideas
Thanksgiving Giveaway
Nov 24: Black Friday - Offer special deals and discounts for Black Friday. This is a great opportunity to boost your sales and attract new customers.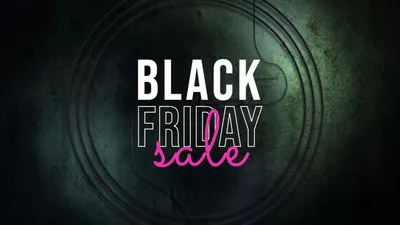 Black Friday Advertising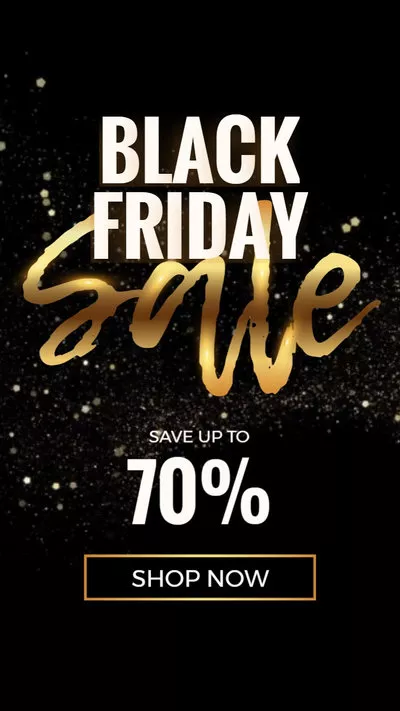 Realistic Black Friday Sale Ad Promo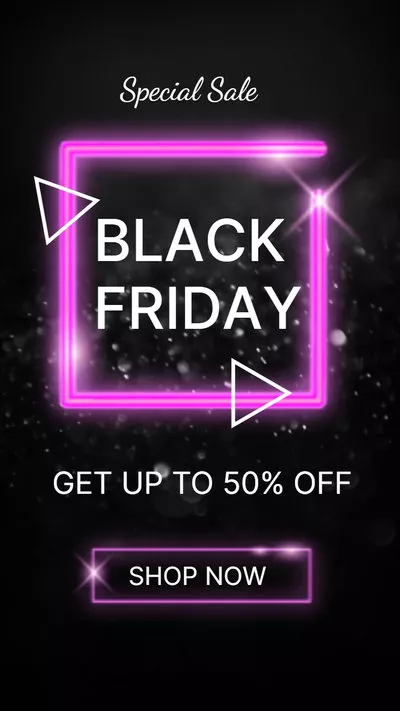 Neon Style Black Friday Sale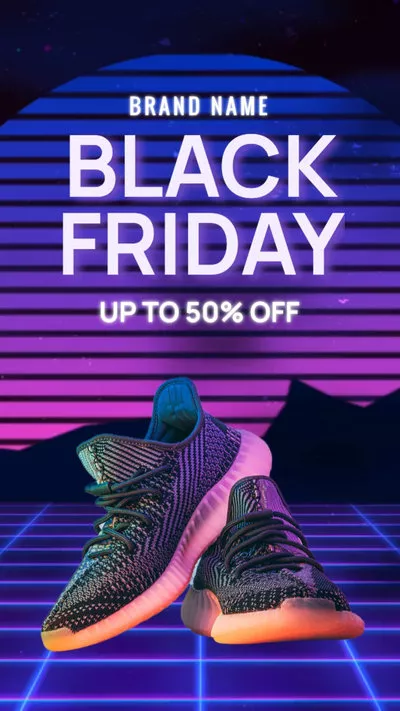 Neon Black Friday Sale Instagram Reels
Nov 25: Small Business Saturday - Encourage customers to support small businesses by offering special deals or discounts on Small Business Saturday. You could also partner with other local businesses to create a joint promotion or event.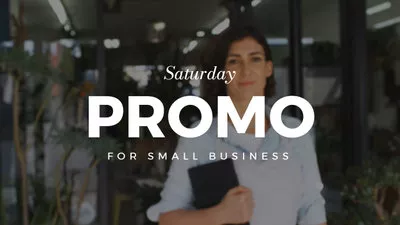 Small Business Saturday Promo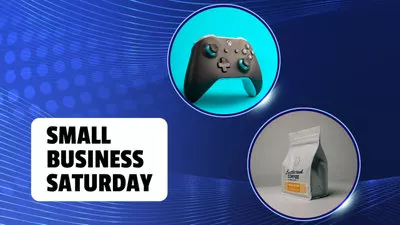 Blue Small Business Saturday Product Promo
Nov 27: Cyber Monday - It is all about deals and discounts, so make sure to offer a special promotion that will entice customers to make a purchase. You could offer a percentage off or a dollar amount of a purchase, free shipping, or a buy-one-get-one deal.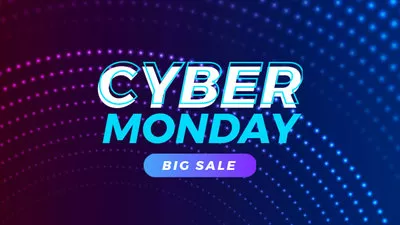 Cyber Monday Big Sale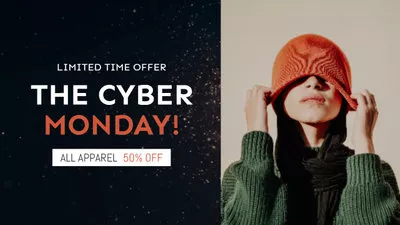 Cyber Monday Apparel Sale
Nov: Movember - Create promotions or events around Movember to raise awareness for men's health issues. You could offer discounts on men's grooming products or create social media content that highlights the importance of men's health.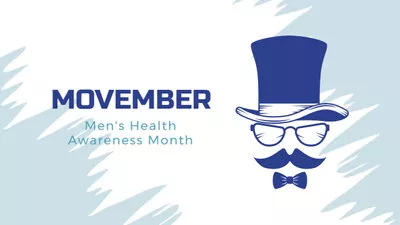 Movember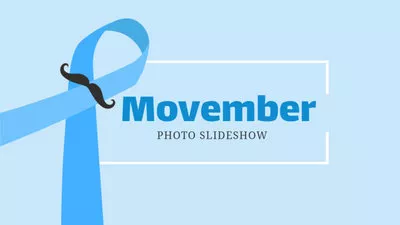 Movember Slideshow
December
Dec 12: Hanukkah Begins - Offer special deals or promotions on Hanukkah-related products, or create content on social media highlighting Hanukkah traditions and culture.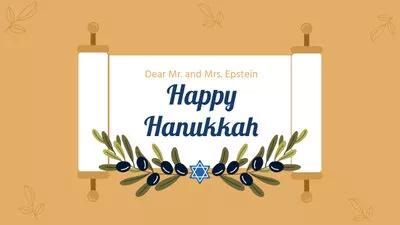 Hanukkah Greetings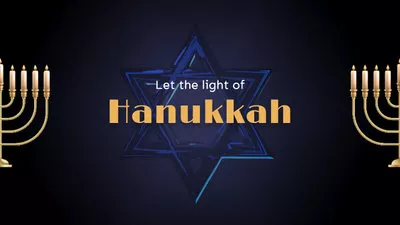 Hanukkah Wishes
Dec 25: Christmas - Use social media to wish your customers a Merry Christmas, and consider creating a special holiday-themed promotion or discount code for the day.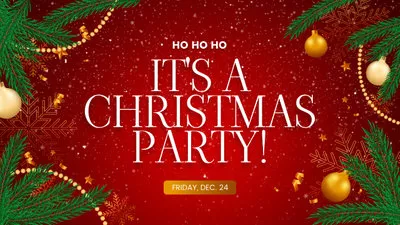 Merry Christmas Party Invitation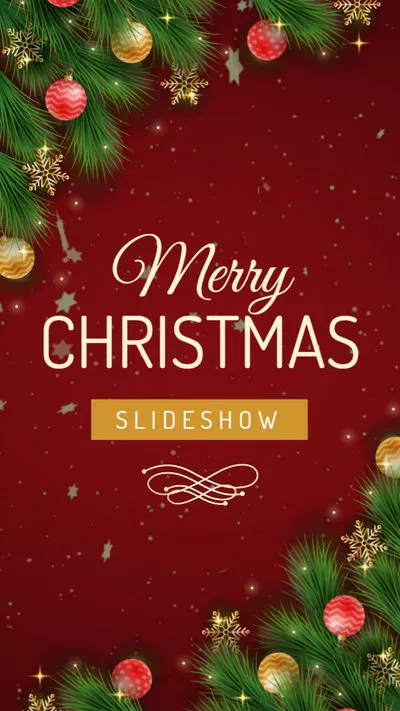 Christmas Wishes Greeting Card With Xmas Reel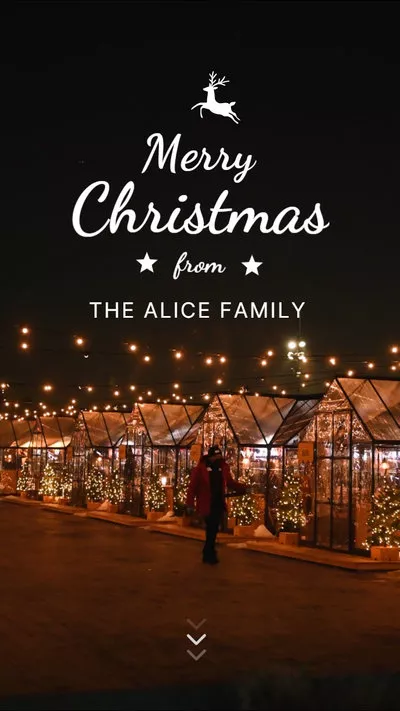 Decorative Wind Christmas Invitation Reels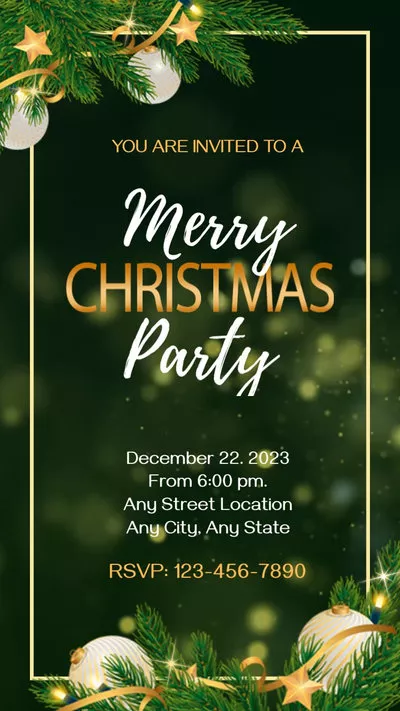 Merry Christmas Party Invitation Instagram
Dec 26: Boxing Day - Offer a special promotion or sale to customers who missed out on Christmas shopping or are looking to make returns.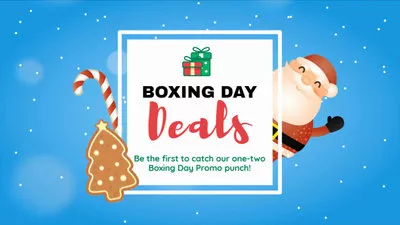 Boxing Day Deals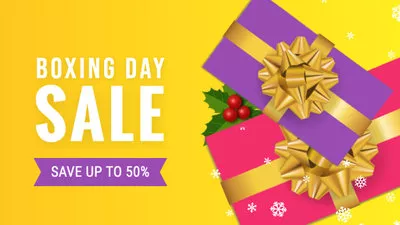 Boxing Day Big Sale
Dec 31: New Year's Eve - Create a special promotion or discount code to encourage customers to start the new year off with a purchase from your business.
Tiktok New Year Fireworks
Gold New Year Celebration Party Invitation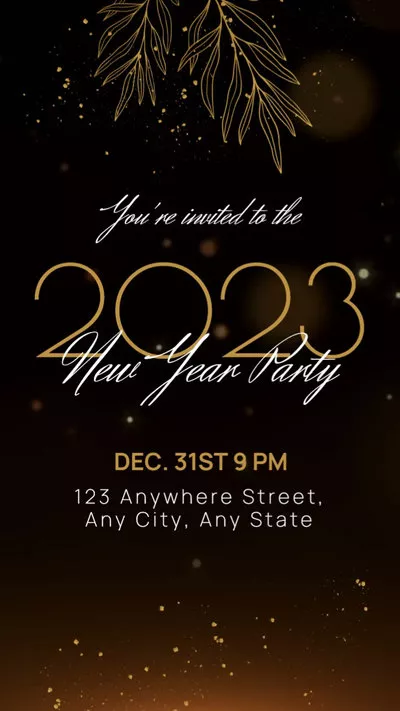 Golden Happy New Year Party Invitation
Conclusion
By planning ahead and mapping out your marketing activities, you can ensure that your campaigns are aligned with your business goals and that you are reaching your target audience at the right time. So why wait? Start planning your marketing campaigns today and take your business to the next level!