Getting lost in the vast sea of intro maker applications? No need to do endless searching. We have summarized the best free intro maker apps that don't put any watermark on your work. Pick the best one to help you out!
You can film and edit a high-quality video on iPhone and Android. However, videos in high quality are not guaranteed to win ideal views. And this rule also applies to intro videos. Intro videos should be eye-catching, lead audiences to the end of the video content, or promote your brand.
Don't worry, you can still create a unique intro video with iPhone/Android. You just need to pick the right intro maker applications. Here in this post, we summarized the best intro maker applications for iPhone and Android. Pick the best one for you.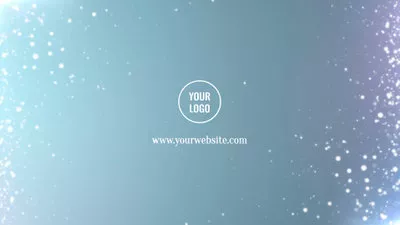 Artistic Outro
For more excellent intro video templates, please refer to: https://www.flexclip.com/template/intro-outro/
Best Free Intro Maker Applications for Android
Best Free Intro Maker Applications for iPhone
Best Free Intro Maker Applications for Android
1. Intro Maker
Intro Maker is the best option for those who are poor at complex video editing software. It provides thousands of well-designed intro video templates for all covering various themes like game, Vlog, music, business. 100+ royalty free music and sound effects are free to use. Stickers, customizable text are there for you to choose.
To create an intro with Intro Maker, all you have to do is picking a template, add text, change background video, text, music then wait this application to process which will only take several seconds. The highest resolution you can export intro video with is 1080P. What's more, some of the intro video templates and music are not free. You will need a VIP Pass for them. Ads sometimes can be annoying.
2. Intro Maker, Outro Maker
This application's name indicates its features. It has amazing intro video templates for logo reveal, glitch, cooking, team and more. To create an intro with this app, all you need to do is picking a template, customize, and export.
Intro Maker, Outro Maker offers one-time, monthly, and annual subscription plan for users to remove ads, unlock all features and access all premium graphics.
3. VideoAdKing
VideoAdKing is specialized in intro, outro and promo video creation. Different from other intro makers, it doesn't provide you much room to edit their templates. The edits you can make is limited to adding logo and entering text.
Some of the premium intro templates, graphics, and fonts are not for free. The free version contains ads.
Best Free Intro Maker Applications for iPhone
1. iMovie
As for iPhone users, our suggestion is not referring to other intro maker applications. The default iMovie on your iPhone can help you create an excellent intro in high quality. It is true that it doesn't have any intro video templates or any royalty-free media resources, however, its powerful video editing tools are worth trying.
Here is a tutorial on how to make video edits on iMovie.
iMovie Intro Making Tutorials
2. IntroTube
As its name suggests, IntroTube is the right tool to create impressive intros for any movie project. IntroTube includes a stunning huge library of customizable HD templates to make you a great video creator. You can also take advantage of the amazing motion stickers, transitions, dynamic texts you like for free.
Please note that unlimited access to all features and contents are only for subscribers only.
3. Intro Aide
Intro Aide is the best app to create cool intros and outros for YouTube video without watermark. There are over 1000 HD intro and outro templates, music, sound effects, and 100 fonts for you to use. Loads of icons and animation stickers are also available. No watermark for all exported video and all materials are free now for your YouTube. More resources are being uploaded each month. Stay tuned!
The Bottom Line
That's all for the best intro maker apps. Among the 6 intro maker applications, which is the best one for you? Tell us via Facebook! If you find this post helpful, please do share it with others.