You will remember when you come across some interesting Instagram posts that you will feel guilty not sharing them with the rest of your Instagram contacts. For some others, it is just another way of taking more of a particular post to avoid losing it to incoming post updates. According to statistical data on the Instagram platform, the "Share" button is one of the app's most used features. That is understandable because the world is all about people talking, connecting, and trying to reach out. And they can only do that if they share.
But sometimes, things might go wrong while trying to share these posts. One of these issues is the "Instagram post can't be shared" error message. This problem can be frustrating, and in most cases, finding the cause can be arduous. Well, not anymore; we have done that job for you. We have detailed some reasons why your Instagram post could not be shared and have also gone as far as preferring solutions to it. Please follow the details below to get it done.
Podcast Promo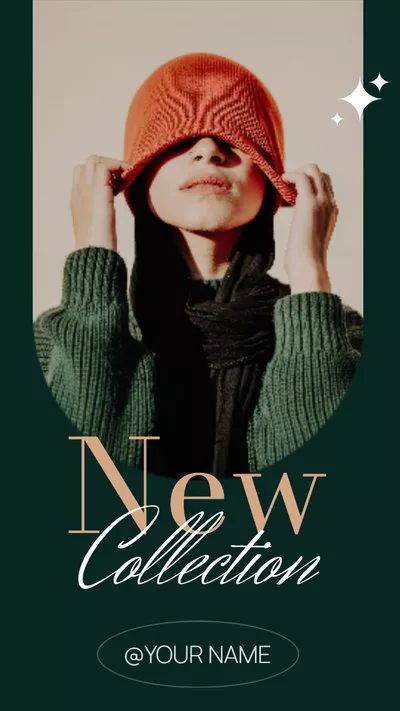 New Collection Promo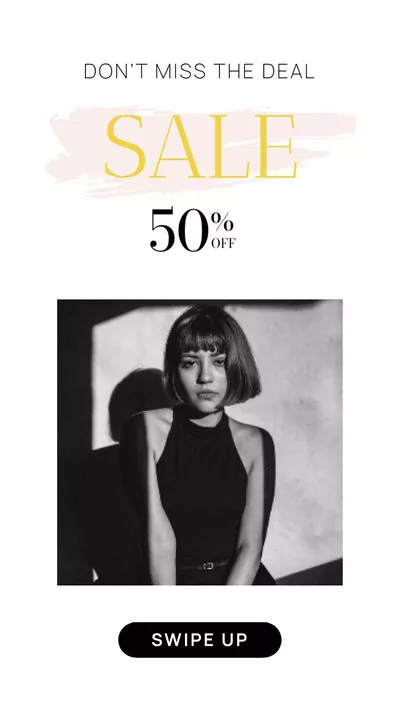 Fashion Product Sale
Why Instagram Posts Can't Be Shared
1. Account Type
Your account has to be a public account to share an Instagram post. Sharing feature is not available on personal accounts. This is a way the company is trying to respect the privacy of their users that don't like too much exposure.
2. You can only share an Instagram post from the feed
Unfortunately, Instagram designed a platform you can only share from the feed. We don't know why this is so, but it seems to work well for them.
3. The Instagram post owner doesn't allow anyone to share.
Another way you might have a problem with the Share function is when the users deliberately set it that way, probably because they don't want the post to go viral.
How to Fix Instagram Post Can't Be Shared Issues
1. Make Account Public
As we have mentioned above, those Instagram posts you can't share belongs to those who have set their post not to be shared – it's all about personal preference. So to stop this from happening, just let it all out: make your account as shareable as possible.
2. Find Another Post to Share
Well, this is the simplest alternative: if you can't find a shareable post, go to the next one. Since not everyone on the Instagram platform is as private as those privatize their accounts, making their posts non-shareable, you can simply move to the next interesting post. Yap, it is that simple.
3. Reset Resharing Toggle
This is where you reset the sharing feature. It is quite simple; just go to your profile tab, tap the hamburger icon located at the top right of your screen, and a navigation drawer will appear. Tap the gear button to go to the Options section; there, you will see the 'Resharing to Stories' option. Tap on it then switches off and disable resharing to stories. And you are done.
4. Clear Instagram Caches
Like the way you will clear the cache on your device, you will be needed to do the same on your Instagram app. To do this, tap 'Settings' on your Instagram profile, then 'Security,' after which you tap 'Clear 'Search History' (for Android), or Search History (for iPhone), then tap 'Clear All,' and you are done.
5. Update Instagram
Now, if you are unfortunate enough to encounter an "Instagram post can't be shared" message, maybe it's time to upgrade it. Try to update your app from the app store and try it again.
6. Use Another Phone
Sometimes, malfunctions on Instagram can be caused by a bad mobile device on which it is installed. So, when you find yourself in a situation like this and have tried some of the options mentioned above without results, maybe it's time you change your mobile device. Log out of your Instagram on the faulty device and login to another one, after which you try sharing that post again.
7. Report the Problem
Now, this solution is the last resort; when you must have tried all the methods mentioned above, and it still isn't working, it's time you make an official complain to the company. You can call on 1-650-543-4800 or via Instagram's online Help Center by clicking your avatar, then the Profile icon. Go to Settings, select Report a Problem, and describe the problem (you can also attach a photo or video). Click Send Report, and you are done.
The Bottom Line
As an avid Instagram platform user, you must understand that although the platform looks good, it doesn't mean it is perfect. Few issues are bound to happen every now and then, but then the most important thing is that no matter the error messages, there is always some way to fix it.
And we must warn, there are many DIY out there that talk about how to fix this same issue, but you just have to be careful not to fall victim to malware downloads thinking you are downloading some tool kit for fixing the Instagram sharing error message. As usual, please like and share this article to reach a wider audience. You never can tell who will be needing it out there.