The frame is the fickle thing, especially on social media sites like TikTok. You may become famous by posting a creative TikTok video and it goes viral overnight, attracting lots of comments, likes even followers. However, while TikTok helps you reach the extreme height of fame, it can also take your audience away or even worse ban your account from showing to people if you violate its guidelines or rules.
If you're a TikTok user for a while, you may hear about TikTok shadowban which will negatively affect your performance and halt your growth. If you want to know more about TikTok shadowban, this article is written for you.
Can't Miss: Why Instagram Blocked My Video? How to Fix It?
What Is Shadowban and What Does Shadowban Mean on TikTok?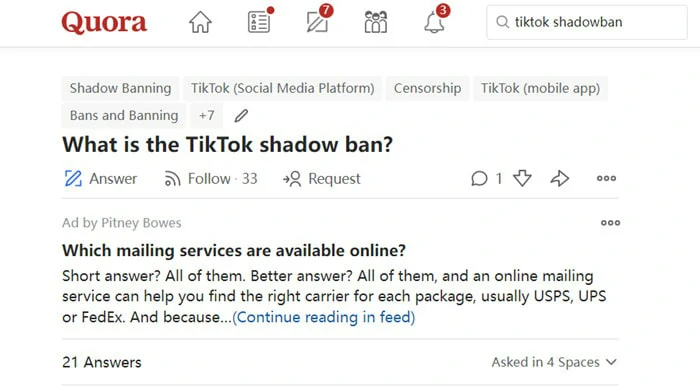 What Is TikTok Shadowban
Shadowban, also known as ghost banning or stealth banning, is a ban that blocks your account from receiving interactions on a particular platform without your knowledge. If you get shadowbanned on TikTok, you will find your content stops appearing on the "For Your Page" and can't be found via hashtags. As a result, your engagement like comments, likes, shares suddenly drops down.
Although top-notch applications including TikTok, Instagram don't issue any official explanations on shadowbanning techniques, the number of people claiming they've experienced shadowban is growing.
How Do You Get Shadowbanned on TikTok?
Since shadowban is not an official practice, no one knows why shadowban happens. However, what makes sense is that TikTok will ban users for breaking community guidelines rules. Thus, two possible reasons may result in the shadowbanned situation.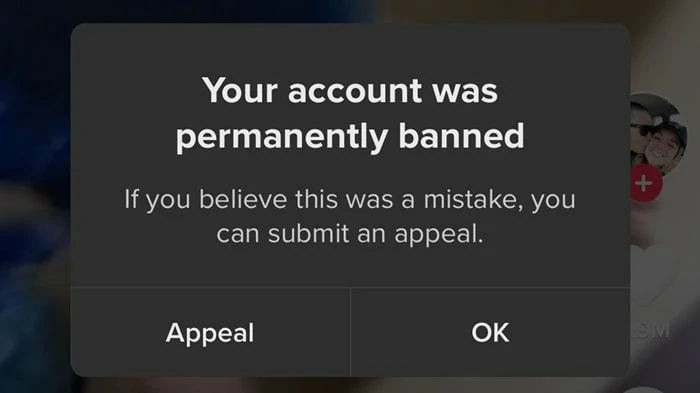 Why Do You Get Shadowbanned on TikTok
Reason One: TikTok detects you as a spammer.
Suppose you're acting like following numerous people in a short period or liking massive posts in a day. In that case, you could find that TikTok secretly prevents your content from showing up because these actions may give TikTok a false illusion of spamming.
TikTok takes a firm stance against enabling videos containing violence, hate speech, fake news, adult content or inappropriate behavior the app doesn't condone. Once TikTok finds such behaviors in your video, it will shadowban or permanently close your account.
Is My Account Shadowbanned? How to Test It?
TikTok won't tell if you're shadowbanned. But if your video typically gets 1000 views but suddenly starts to receive views lower than 1000, you may be temporarily shadowbanned.
If that happens, your videos may not appear on the For Your page or you couldn't find them when using a hashtag to search for them. However, the most effective way to test the state is to switch to a pro account to monitor the engagement with the provided data.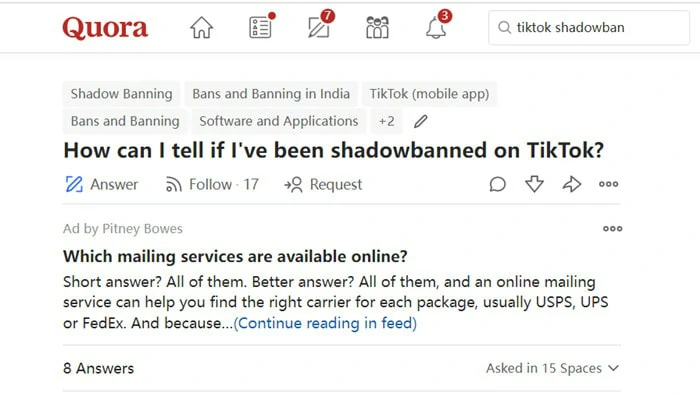 How to Test TikTok Shadowban
In summary, you can observe these aspects to see if you're shadowbanned:
Viewable in the For You Page or not
Comments performance on your latest video
A swathe of fans unfollow you in a short time
Show up as the search results of hashtags or not
How to Get Unshadowbanned on TikTok
It's easier to become unshadowbanned on TikTok than unbanned from a permanent ban. To unshadowban TikTok account, try the tricks below:
1.Delete Inappropriate Content
Delete your content that goes against TikTok's community guidelines. After cleaning up offensive content, you'll wait for more than 14 days until the shadowban lifted its own.
2.Reinstall TikTok
Your account may get shadowbanned even if you didn't post any content violating the community rules. As TikTok uses bots to moderate content, shadowbanning may result from technical glitches. Under such circumstances, you need to uninstall and reinstall TikTok to become unshadowbanned.
3.Contact TikTok Support
Try to get help from the TikTok team by reporting issues you met. They may give you more insight into the reason for your shadowban. However, it usually takes 2 to 4 days to receive a reply.
4.Switch to a Pro Account
When searching for tips to get unshadowbanned, the common suggestion you'll find is switching to a pro account. You can check your TikTok analytics with a pro account and know how people access your content.By doing so, you can easily monitor how far your engagement has increased or decreased.
How to Get Rid of Shadowban on TikTok Effectively
Apart from the community rules, TikTok also doesn't recommend duplicate content. Besides, if you return to post videos after the shadowban period, you need to reinforce the content quality so that you won't be booted off the stage again. So it's necessary to post creative and original content with some professional editing software.
Best TikTok Online Editor for Free - FlexClip
If you need an editor to create eye-catching videos, you can try FlexClip. It's easy to use and burst with remarkable features, including tons of transitions and filters, which significantly level up your videos. Besides, it provides 1000+ customizable video templates to exert your creativity. No editing skills needed!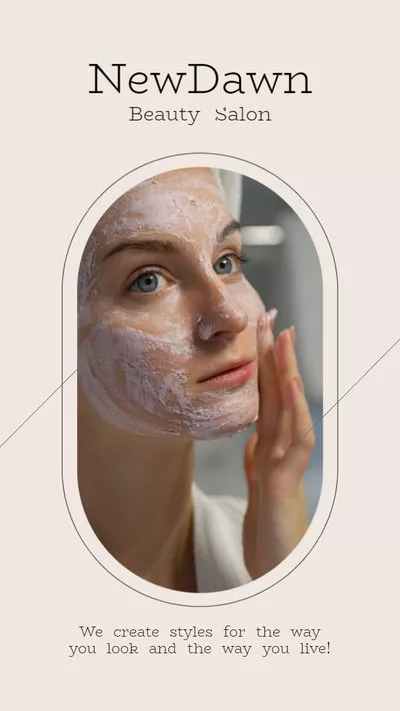 Tiktok Beauty Salon
Simple Tiktok Outro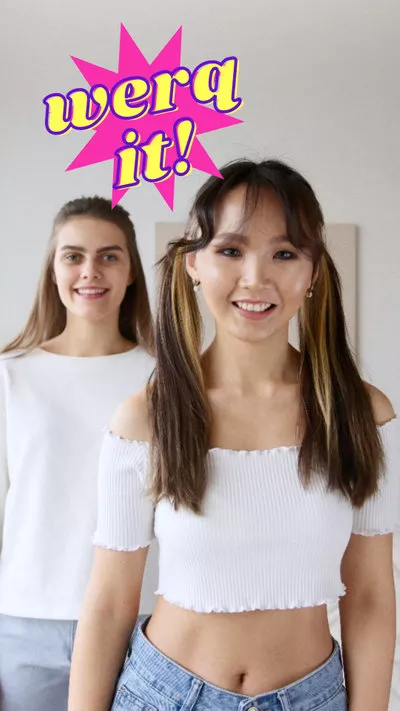 Dance Challenge
The Bottom Line
That's all for how to get unshadowbanned on TikTok. Hope this tutorial is helpful to you. By the way, if you want to avoid the TikTok shadowban, try to post high-quality and original videos with FlexClip. Give it a try now!