Summary: In this article, I will show you everything you want o know about HEVC/H.265 videos, including what HEVC/H.265 is, why HEVC/H.265 videos can't play, and how to fix HEVC videos playback issues.
You might experience issues playing HEVC/H.265 video in different situations, as follow:
Can't play HEVC videos recorded by an iPhone or a GoPro camera on your computer;
Failed to play some MP4 movies downloaded from the website on the mobile phone;
Unable to play some MKV video files on your PS4;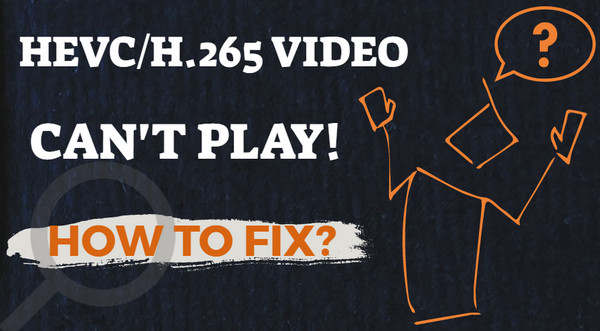 Image Board: HEVC Video Won't Play
Why can't you play HEVC videos on PC? Why do you fail to play the same-named MP4/MKV files on the same device? How to fix the issue? Read on and find the answers.
Contents
Also Read: What Video Format Does iPhone Support? How to Convert? >
First, let's have a quick look into what HEVC/H.265 is, which can help you better understand the reason why the HEVC videos can't play.
What is HEVC/H.265?
HEVC (High-Efficiency Video Coding), also known as H.265 and MPEG-H Part 2, is a video compression standard. And it is the successor to the widely used AVC (H.264 or MPEG-4 Part 10).
HEVC/H.265 features a high compression ratio delivering high quality at a lower bit rate. Specifically, compared with AVC, HEVC offers from 25% to 50% better data compression at the same level of video quality.

Image Board: HEVC vs. H.264 (source: performinsider.com)
However, its compatibility and implementation are not as widespread as with the older H.264 codec, resulting in playback issues on some devices and media players.
Why HEVC Video Won't Play
Now you must have got the answer on why your computer can't play the HEVC videos, that just because of the incompatibility of the HEVC/H.265.
Then why do you fail to play the same-named MP4/MKV files on the same device? The MP4, MKV, AVI, etc. are the container formats for a video, and it just used to package the video codec and audio codec. An MP4 file always stores H.264/H.265 encoded video and AAC encoded audio.
So the same-named video may contain different video/audio codecs. That's the reason why you can't play the same-named video files on the same device.
The best solution for HEVC video playback issues we suggest is converting HEVC/H.265 videos to the widely-accepted H.264 MP4 files with an online HEVC video converter. Here we share a powerful yet easy-to-use HEVC video converter, FlexClip free video converter, for you.
FlexClip video converter is an online converting tool. Whether you're using a Mac or Windows-based PC, you can do all the jobs without additional software download in simple 3 steps: choose a video, setting, and download.
Step 1Choose a video
Go to FlexClip Video Converter and drop your HEVC video directly or click the Browse Video button to upload your HEVC video here.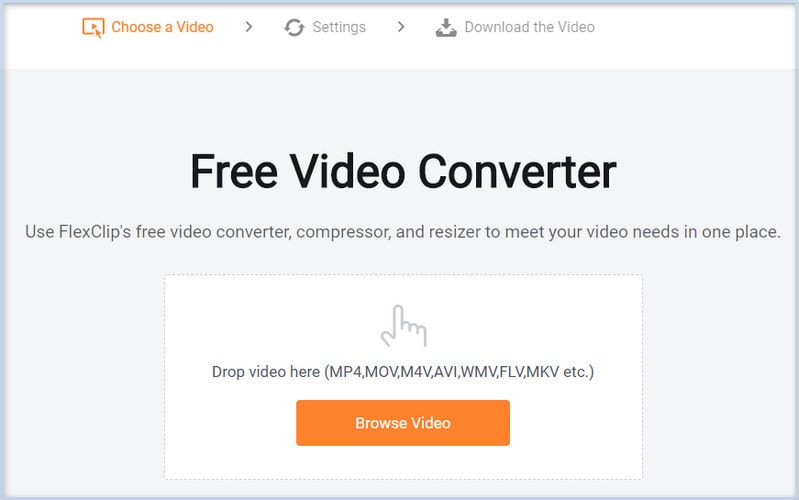 Image Board: HEVC to MP4 with FlexClip: Step 1
Step 2Setting
Set the resolution, output format, and video quality, then tab the Start button to convert video to H.264 MP4 format.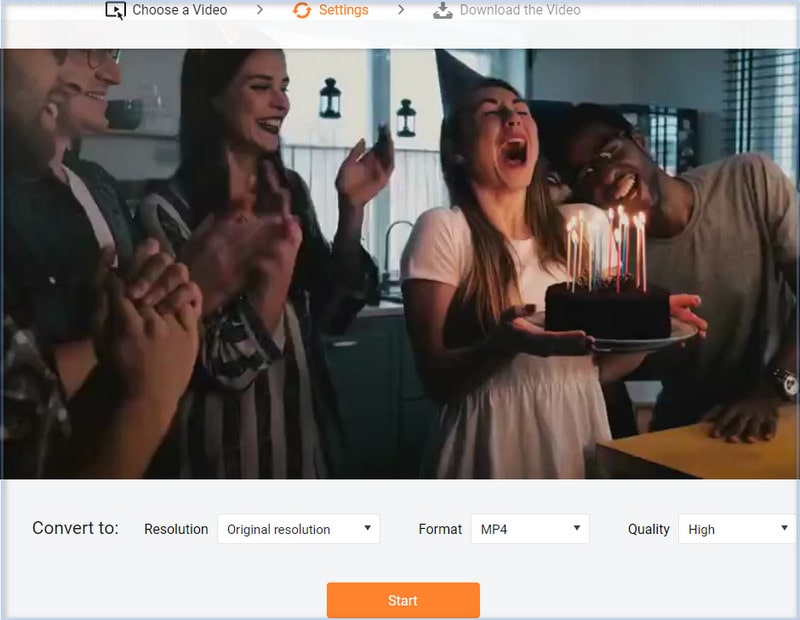 Image Board: HEVC to MP4 with FlexClip: Step 2
Step 3 Download
After clicking the button of "start", only a few minutes, the system will download the converted video to your computer automatically.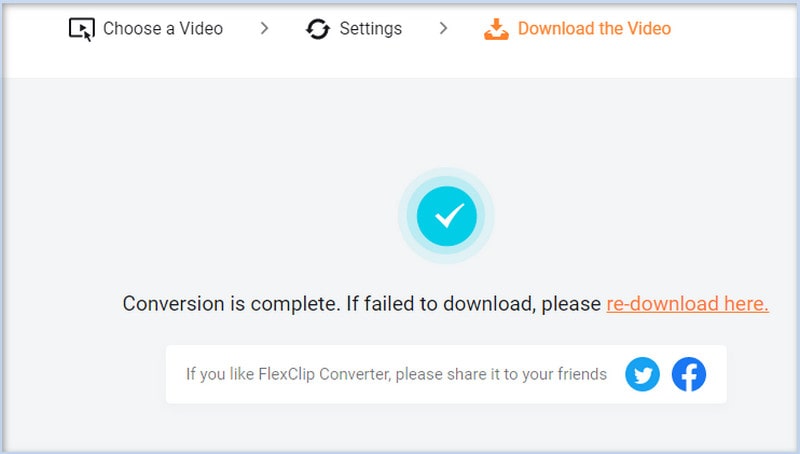 Image Board: HEVC to MP4 with FlexClip: Step 3
Besides converting the HEVC/H.265 video files to the most commonly-used H.264 MP4 video, here is another solution for you to fix the HEVC video playback issue: use the 3rd-party HEVC media player software.
Actually, there are several H.265/HEVC media player software that can help you play an HEVC video easily. Here, we pick out some of the free HEVC players that support h.265/HEVC for you:
# VLC
Download link: https://www.videolan.org/vlc/index.html
Operating System: Windows, Linux, Mac OS X, Unix, iOS, Android
# Potplayer
Download link: https://potplayer.daum.net/
Operating System: only available on Windows
# 5KPlayer
Download link: https://www.5kplayer.com/
Operating System: Windows, Mac OS
The Bottom Line
Above all, you can find the reason why HEVC videos can't play on your devices and get the best solution for HEVC playback issue. You can either choose to convert your HEVC video to MP4 using FlexClip Video Converter or utilize the H.265 video player to make playback things work out easy as pie.