Gaming avatars are fun ways you can use to present yourself without using personal photography. Usually, game avid are searching for a creative avatar to set themselves apart. Congratulations! Here are 5 best avatar makers for you to create personalized avatars without effort. Let's check the list right now!
1.FlexClip
FlexClip specializes in letting users create unique and creative avatars with text prompts. Just enter your descriptive words, hit on the Generate icon, and this AI-powered gaming avatar maker will immediately offer two results. If you want more options, freely tap on the Regenerate icon to make that happen.
On top of that, you can polish your avatar image by adding text, filers and emojis on this free gaming avatar maker. Once you have finished edits, export the avatar image as PNG or GIF.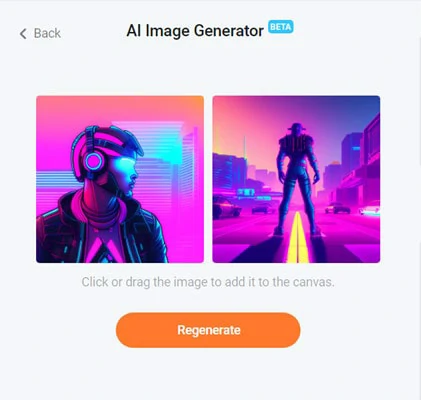 Gaming Avatar Maker - FlexClip
2.Placeit
Placeit is a mockup and design tool enabling people to create artists for different purposes. When it comes to Twitch avatars, it provides several avatar templates and you can customize them in different ways like changing hairstyle, clothing, facial expression and much more. There are many styles to choose from, so you're likely to find a template that matches your personality.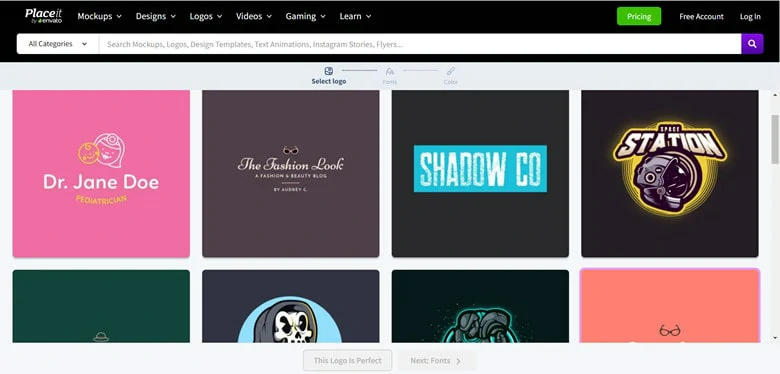 Gaming Avatar Maker - Placeit
3.Avatoon
Looking for a way to stand out from the crowd online? Avatoon is what you need! With its unique technology, you can make a 3D custom avatar created from your photos and videos to present yourself. Besides, your custom avatar can be used in a variety of purposes, including online gaming, social media and even as a personal assistant. It's personalized and unique! However, the fee is also a little expensive.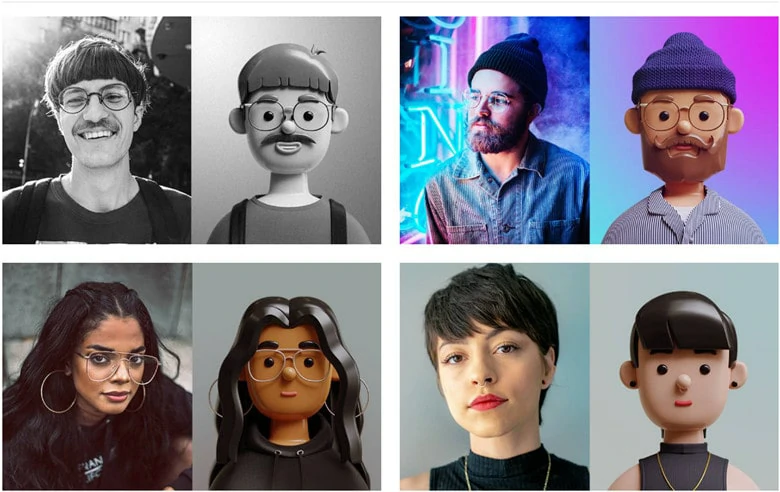 Gaming Avatar Maker - Avatoon
4.Own3D
Using Own3D to create a game avatar is like the Dress up game you played as a child. Simply offering a basic model, you have complete control of customization like body color, haircut, clothing, eye shape and much more. With a few clicks, you can modify the gaming avatar as you like and use it on Twitch, Facebook and other social media platforms to increase your recognition value. Note a paid account is foremost to own your gaming avatar without a watermark added.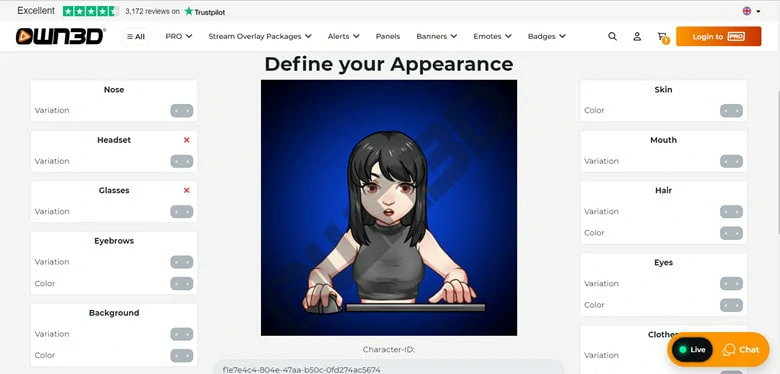 Gaming Avatar Maker - Own3D
5.Personas
The process of creating a gaming avatar can be playful using Personas avatar generator. Once you hit the Randomize icon, it will automatically create a random avatar with customizable settings of hair, eyes, mouths, nose and beyond. Moreover, you can regenerate the avatars as many times as you want to get the most satisfying result. However, if you'd like to create a female avatar, you'll have to click more times than a male avatar.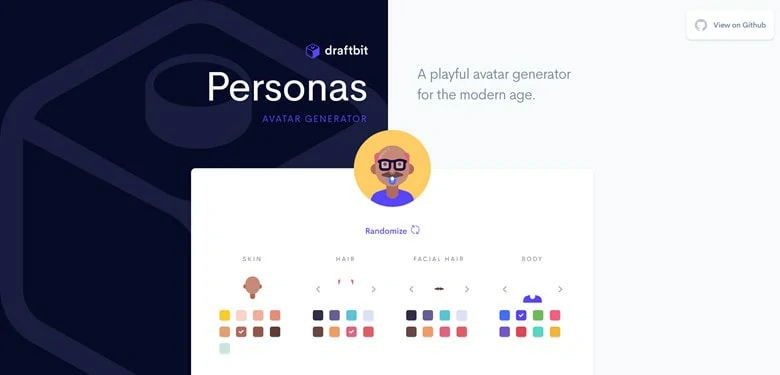 Gaming Avatar Maker - Personas
The Bottom Line
A gaming avatar is the best way to set yourself apart and show off your game flair. In this article, we've introduced 5 best gaming avatar makers with their features to match your needs. If you need a creative and original tool, FlexClip is your best option. Now it's your turn to have a try!