Summary: This is a guide on fitting whole video to Instagram. Check it out and you will know how to make any video fit on Instagram. Follow us and get started.
Every precious moment deserves to be recorded and shared via Instagram! The sad thing is that not all videos are supported by Instagram. Following is the Instagram video specs:
* H.264 codec
* AAC audio
* 3500 kbps bitrate
* Frame rate of 30 fps
* Maximum video length: 60s
* Maximum aspect ratio: 4:5
Can't Miss: Create Excellent Instagram Ads >
Under most circumstances, videos don't fit Instagram because of the aspect ratio and video length. Luckily, you can easily change the video aspect ratio and video length in FlexClip with only a few clicks. You don't need to download it on your computer. As long as you have stable Internet connection, you can get started any time you like. Click the Create a Video button below to fit your video to Instagram or View Templates to check more Instagram video templates.
3 Steps to Make a Video Fit to Instagram
Step 1 Upload your video & Trim
Click on the "+" button or drag and drop your video to the storyboard. FlexClip will then ask you to trim the video. Drag the slider to trim the video.
Image Board: Fit Video on Instagram - Add to Storyboard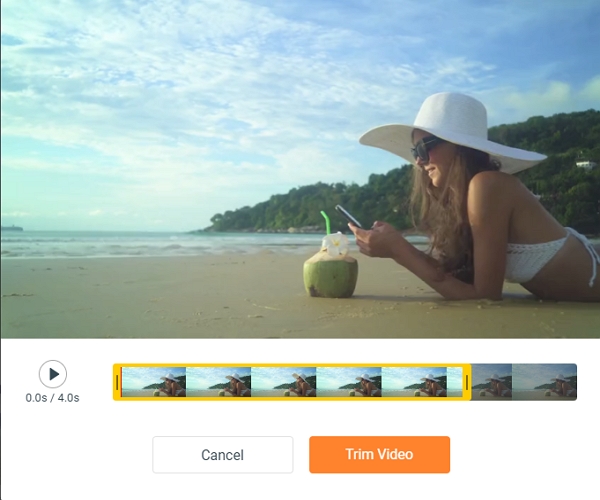 Image Board: Fit Video on Instagram - Trim
Step 2 Change the aspect ratio
The aspect ratio is is the height/width correlation. The most common one is 16:9, which means that the visual has 16 pixels long by 9 pixels broad. As for Instagram, you need to change it as 4:5.
You have two ways to change a video's aspect ratio, which are adding borders and cropping videos.
Click on the Settings icon and select the aspect ratio as 4:5. Move your video so that FlexClip doesn't crop out important parts of your video. If your video is too small, click on the Color icon and pick any border color you like.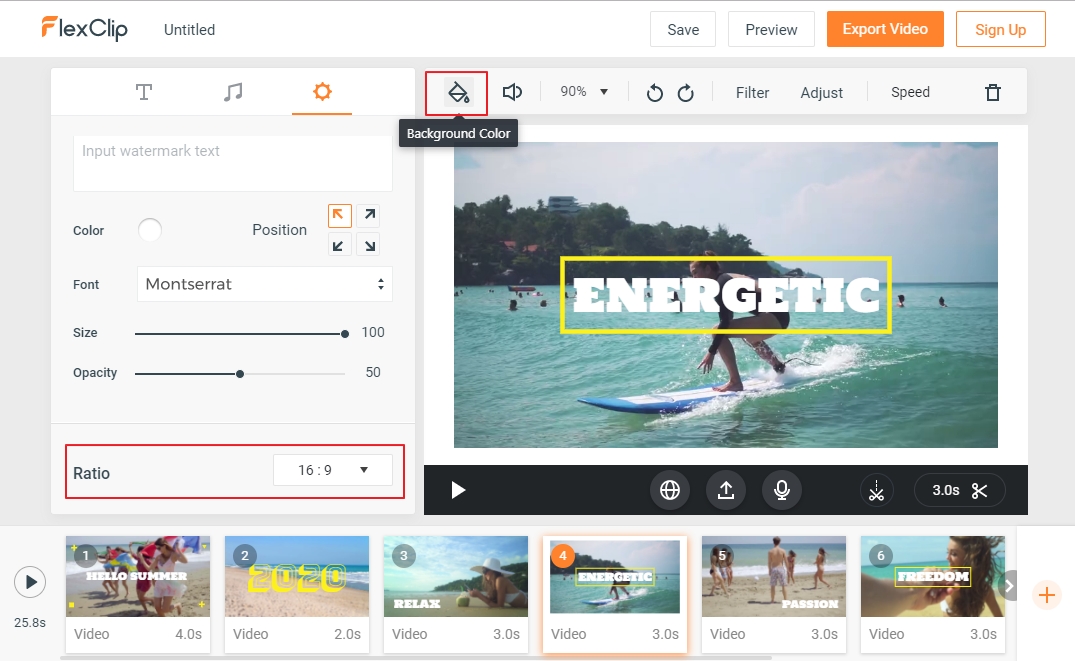 Image Board: Fit Video on Instagram - Change Aspect Ratio
Step 3 (optional) Other edits
FlexClip helps you making other edits to level up your work, like adding text, adding voice-over, adding filters, changing video speed. If you like, FlexClip has a media library with millions of music, photos, and video clips waiting for you to use. Give these amazing features a try!
Step 4 Export
FlexClip automatically changes your video to MP4, the most compatible format. Save your work to computer and then post to your Instagram.
Image Board: How to Add Audio to Videos - Record Audio and Add to Videos
The Bottom Line
That's all for how to make a video fit to Instagram. If you have other questions, please let us know via Facebook. By the way, FlexClip is an excellent video editor to help you create all kinds of videos for Instagram, YouTube, Facebook, TikTok. Always remember to give it a try!