Downloading embedded videos may cause copyright issues. Please refer to the laws and regulations in your country and download any videos for fair use.
You can save nearly all videos on Facebook, YouTube, Instagram to any devices, but it might be difficult to download embedded videos in websites.
There are reasons behind this phenomenon. Embedded videos may from different hosting services. To name a few, YouTube, Vimeo, Wistia. There are lots of helpful online tools and Chrome extensions, but a tool works on one site may struggle at another.
Here in this post, we will show you 5 free and easy ways to download embedded videos. If one doesn't work, please turn to other methods. Try those methods one by one. You can always download the embedded video to the computer as you wish.
Also Read: Best Birthday Wishes Video Makers You Can't Miss >
Method 1. Download Embedded Videos in Browser
You can't see any download option for embedded videos, but there is one. It is just hidden. Here is how to download embedded videos online. No software, no extensions. Follow the steps below.
Step 1
Play the video in Chrome or Firefox, right-click the video or press F12.
Step 2
Choose Save Video As..., select a destination folder and save the video to your computer.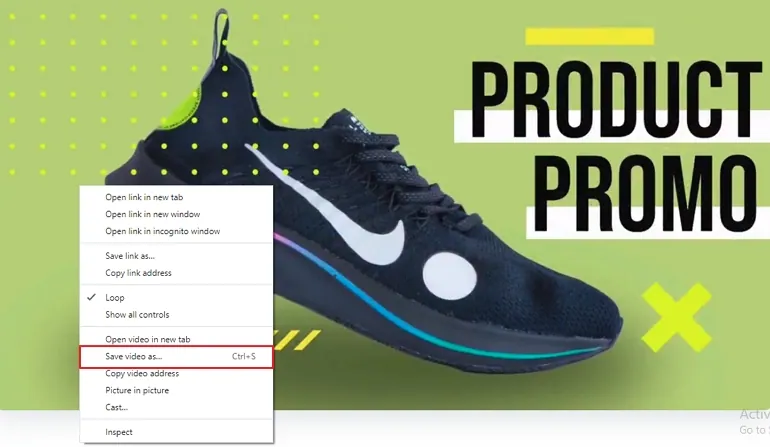 Download Embedded Video - Method 1
Method 2. Download Embedded Videos with Browser Developer Tool
If you don't see Save Video As.. option, you can use the Chrome Developer Tool or Firefox Page Info Tool to do that.
Step 1
Go to Inspect option instead.
Step 2
Go to the Network tab, and then click on the Media.
Step 3
Press F5 and play the video once again. The download link will be displayed on the bottom left of the screen.
Step 4
Paste the link in a new tab and open it. Click the Download button to save the video.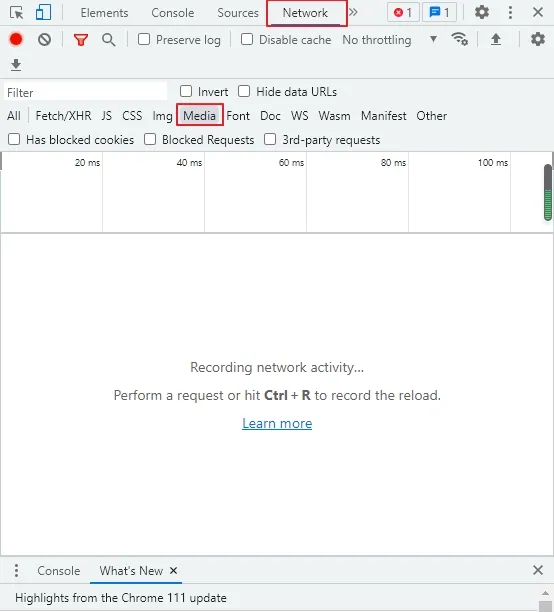 Download Embedded Video - Method 2
Method 3. Download Embedded Videos Using Browser Extensions
You can find lots of extensions to help download embedded videos. To name a few, Flash Video Downloader, Video Downloader PLUS. They are all available and work with multiple browsers. Get one having an average rating above 4 and let it help out!
Method 4. Download Embedded Videos Using VLC Media Player
VLC Media Player is not only a helpful video editor, but also a video downloader. Follow the steps below to see if you can successfully save embedded video with VLC Media Player.
Step 1
Download VLC Media Player and launch it.
Step 2
Click on the Media > Open Network Stream on the top bar.
Step 3
Copy the address of the embedded video and paste it to the Network Protocol section. Click on Play.
Step 4
At the same time, go to View > Playlist.
Step 5
Right-click on the video and choose Save. Select a location where you want to keep the embedded video. Now, you have successfully downloaded a embedded video from any website.
Download Embedded Video - Method 4
Method 5. Download Embedded Videos Using Screen Recording Tool
If none of the methods work, the last way to try is recording the video. This makes sure you get the video.
Not any screen recording tool will do! You have to make sure the tool records videos in high-resolution and watermark-free. Under this criteria, the option can be very limited. The best screen recorder to go is FlexClip.
FlexClip helps record screen in high resolution while giving you much freedom to do setups. You can easily choose a resolution you like, recording areas, whether to record audio or audio resource. Most important of all, it doesn't add a watermark on your recording. Give FlexClip's recording tool a try!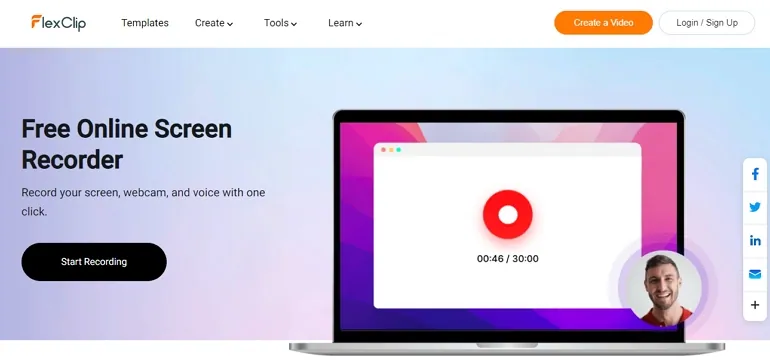 Download Embedded Video - Method 5
Frequently Asked Questions and Answers
1. Is it legal to download embedded videos?
The legality of the video depends on the privacy policy of the website. Some websites welcome users to share and download videos, while others don't. So, before processing with download, do refer to the privacy policy of the website.
2. How to find the URL of a embedded video?
Right click the video, select "Copy Video URL" option.
3. Can I download embedded videos on smartphone?
Yes, there are lots of applications available on Google Play and App Store that can help downloaded embedded videos. Download one rating 4 and above to help out.