Summary: Want to connect with people by sharing your specialties in cooking? Here is an ultimate guide for you to make remarkable cooking videos for YouTube.
People love food! But, not everyone is good at cooking, and a good cook doesn't necessarily a good video maker, Right? Does this gonna stop you from your sharing journey? Of course not! We have a plan to help you make it in no time. Now, give it a go, turning your cooking story into an irresistible video on YouTube.
Also Read: How to Add Voice Over to Video
Part 1. Before Making a YouTube Cooking Video
Part 2. Filming & Editing the Cooking Video
Part 3. Advanced Tips For YouTube Cooking Videoe
First, brainstorm what would make your cooking video stand out? Some unique skills in cutting, chopping, slicing...to name a few, make them a list! Then, choose a topic and turn it into an eye-catching title
Second, do some research and determine what sort of audience you want to engage with.
Third, write a script for the video and schedule the time and tone of it ahead.
Filming
Find a nice kitchen, make sure the lights are not too strong or too dim, find a cameraman to do the filming, invite a partner to sparkle some interesting conversations...Anyway, make good use of everything you got.
Editing
Cooking videos and kitchen videos that went viral on YouTube, mostly are well-edited and organized. Thus, editing is the top priority.
You may hear tools like Ps and Pr, some very professional and complicated apps which require you to download and pay a huge amount of money to use. Do we have better choices? Yes, with FlexClip, the all-in-one and user-friendly online video maker, your problem solved.
Let's see how a jaw-dropping cooking video is made easy with Flexclip.
Step 1. Open the FlexClip and get started to make a free video.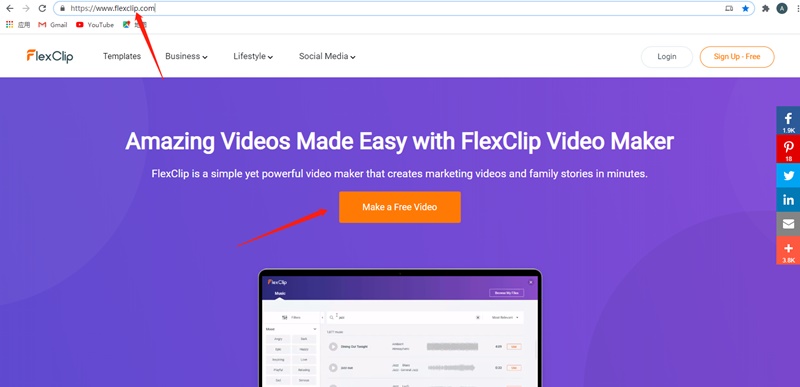 Image board: How to Make A Cooking Video - Step 1
Step 2. Choose a template at your wish or directly start from a scratch.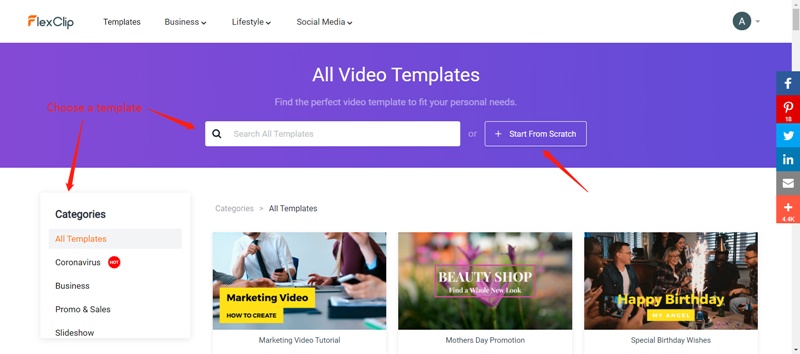 Image board: How to Make A Cooking Video - Step 2
Step 3. Edit each storyboard with powerful tools from the intuitive interface, adding text, music, and watermark, applying filers and transitions if necessary, record voiceover, or upload more materials... more possibilities out there for you to explore!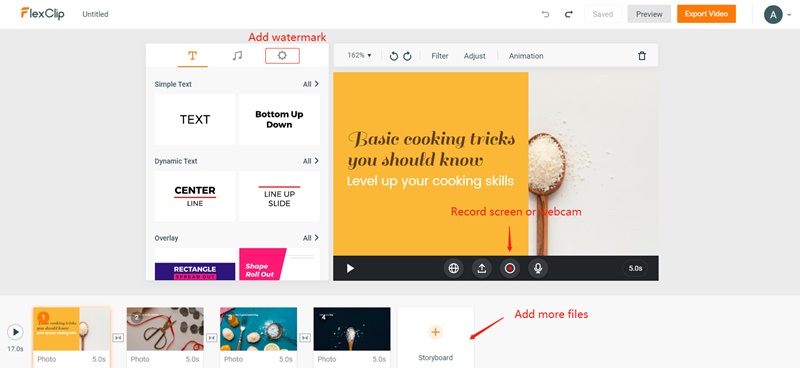 Image board: How to Make A Cooking Video - Step 3
Step 4. Preview and Export your cooking video with the resolution (480p, 720p, 1080p) you'd like to have.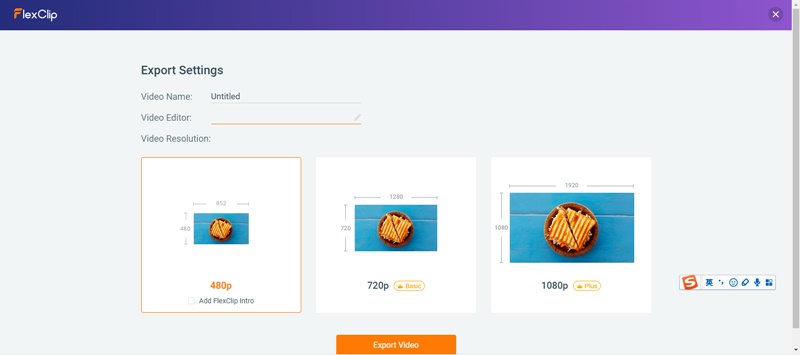 Image board: How to Make A Cooking Video - Step 4
Step 5. Make an Attractive YouTube Thumbnail for Your Video and Upload it to YouTube. There is nothing comparable than a striking thumbnail for YouTube Video, it is the first impression your video left to users. Here is an example made with DesignCap:
Image board: How to Make A Cooking Video - Step 5
These tips will help you become a popular and long-term YouTuber on the cooking channel.
①Complete your account information. The avatar, description, banner, etc, they should be consistent with each other.
②Make series and show them on your Playlists. Do not limit to a certain type, because it is the series that feed people's crave to see more and learn more and choose to stay with your channel. .
③Update videos regularly. Set a fixed time to update, in this way, your followers are likely to form a habit of checking on your videos in the long run.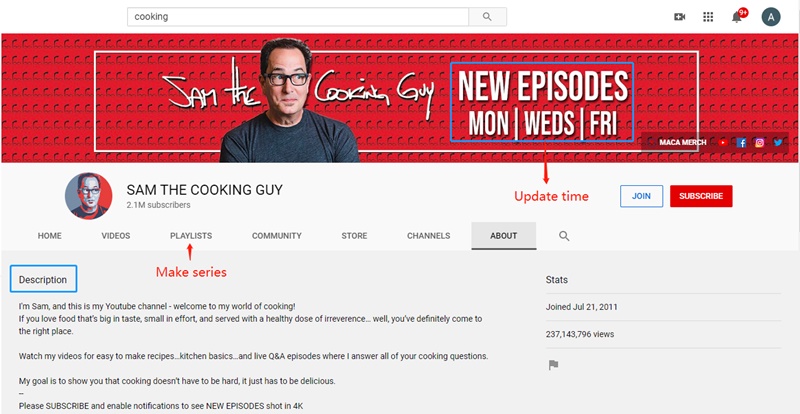 Image board: Complete YouTube Info
The Bottom Line
Cooking will never go out of style! More importantly, if you happen to know a lot about cooking and food, making YouTube cooking videos would be one of the best choices to reach people around the world. Now, with this ultimate guide, there is nothing to worry about. Follow the guide step by step, creating a viral cooking video is no big deal! We can always do more and better than we imagine!