The convenience in which video clips may be uploaded and circulated over social media platforms, among many other aspects, has had a significant impact on global headlines, particularly around recent years. However, many of these sensational video clips have the potential to cause severe damage to the millions of individuals who encounter them on social media nearly every day, often inadvertently. When you navigate over your newsfeed, you're likely to come across brutal, upsetting videos that begin playing until you're ready.
As we comprehend, before highly controversial material, content warnings are given verbally or in writing. These notifications indicate what will be in the evaluation reports so that users, listeners, or spectators can sufficiently participate, continue or, if required, withdraw for their safety and protection. Trigger warnings are a type of content warning that attempts to apprise viewers of content that may induce acute physiological and psychological symptoms in those with PTSD and other mental illnesses if they encounter triggering videos.
As a content creator, it is essential to issue a content warning if you address a subject that you think may generate an adverse reaction within someone on any sort of grounds. Trigger warnings guarantee that people aren't immediately faced with stimuli that will make them unable to concentrate and have a negative impact on their mental health. They share this knowledge to alert trauma victims of the content's propensity for distress.
How to Add Content Warning to Video?
We are confident now that there is a vital need to add content warnings to video to make it secure for others and to maintain their sanity. You must be wondering how you can add content warnings to particular videos without prior knowledge of it. Thereby, we have listed down some steps for you to make it convenient, which are as listed below. Click the Create a Video button to get started!
Step 1
Upload your video to the storyboard, which visually represents your video's shot-by-shot progression.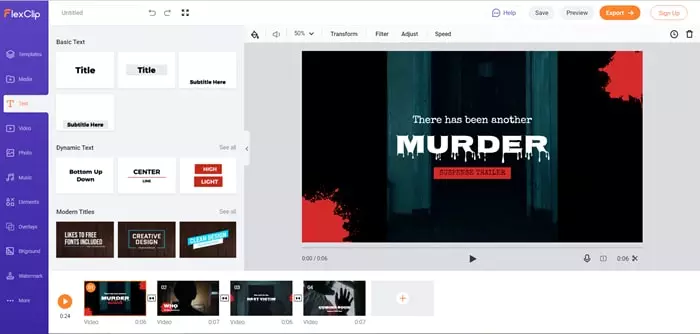 Upload Media Resources from Local Files
Step 2
Then, in the very front, you must add another empty storyboard of a few seconds.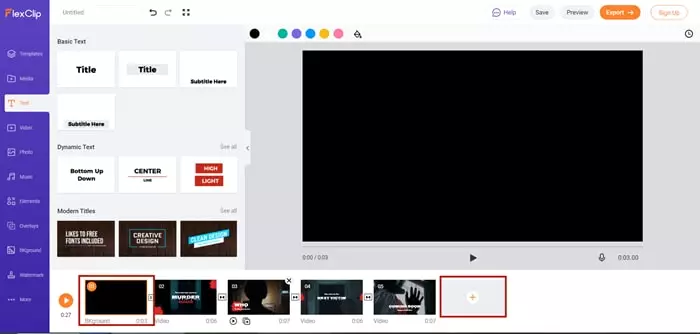 Create a New Storyboard
Step 3
Select a label from the Elements menu to make the content warning stand out more, ensuring that your viewers don't ignore it and continue watching the potentially harmful video.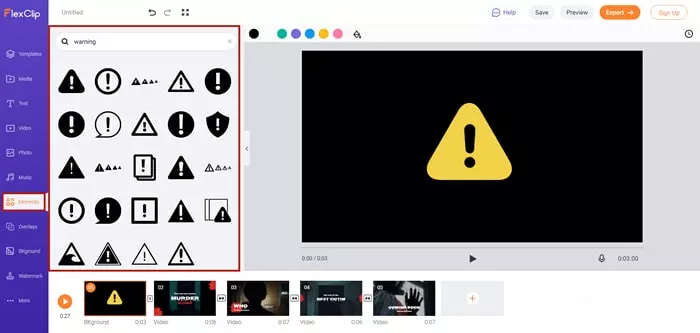 Add Content Warning Elements to Video
Step 4
Select Text to input any information you'd like to share with the public or add a warning to your material.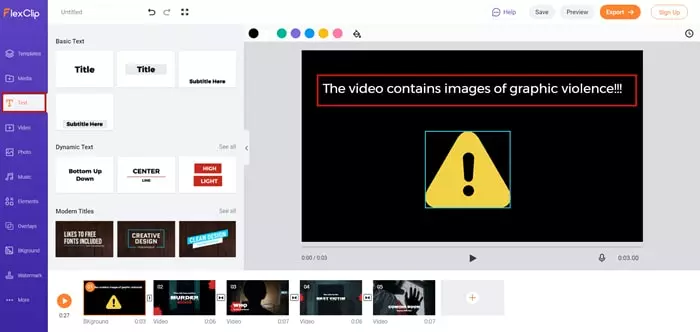 Add Text to Explain This Element Meaning
Step 5
Once you are done adding the content warning to your video, now you may export and download it.
The Bottom Line
Take the extra efforts necessary to prepare audiences for sensitive material when publishing a violent or possibly dangerous film. These cautions make social media a safe environment for everyone and help you maintain a steady social media profile. By offering these instructions and processes for you to follow, you may find it more convenient. After you've finished editing your video, you can add animations, filters and change the speed to make it more professional.