Creating blog posts for your website is a traditional, but good way to win traffic and conversions. However, as a blogger, you might have noticed that more web pages contain videos showing the content of the blog.
You may want to convert a blog article to a video too. No worry, with tools like FlexClip, you only need 1 minute to convert a blog to a video.
Can't Miss: Best AI Video Generators to Try >
But Why People Convert a Blog to a Video, Exactly?
Sure, video is one of the best ways to make your blog post more appealing. Yet, there are more reasons why you should convert a blog article to a video.
In the past, Google rarely gives a video a nice ranking. Now, in order to cater to people's needs, Google is placing more videos on the first page of the search result. You can view the video as a good way to optimize your article and win more traffic.
Decrease Bounce Rate & Increase Retention Time
Videos on the web page would interest viewers and let them stay longer than you expected. Anyway, it is easier to watch than to read. The lower bounce rate and longer retention time would also mean a higher rank on Google.
Converting your blog to a video means you can share your blog with viewers on social media platforms. Social media platforms don't allow you to post many words, but you can turn those words into videos and share them.
Best Blog Video Intro/Outro Templates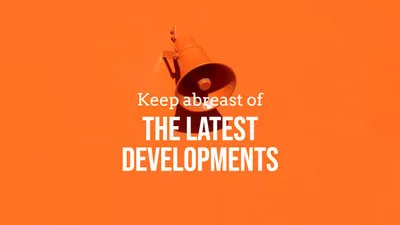 New Blog Post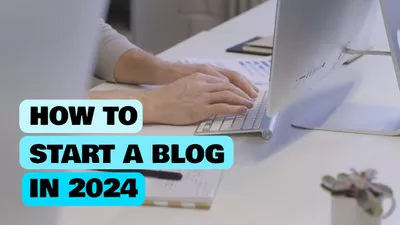 Start A Blog Intro Outro
How to Turn a Blog into A Video
You are only a few steps away from a video generated from a blog post. Just follow the steps below and start to convert a blog to a video.
Step 1
Pick the right blog
A blog usually has 500-2000 words, and you can't include every word into the video. Blog posts with main takeaways are the best to be converted to a video.
FlexClip can turn your blog into engaging videos in seconds. It uses the latest AI language-processing model to analyze the text, matches the words with pictures in the stock library, and then combines them into a great slideshow. Besides, it is also equipped with numerous AI tools, like TTS, text-to-image generator to help level up your work.
Now, click on the Text to Video button below. No registration, no download required.
Step 3
Generate a Video from Blog Texts
Go to Tools > Text to Video. Copy the blog text to the empty square. Or instead, copy the URL of the blog below the text box and let FlexClip extract the content for you. Even if there are extra content in the blog page, FlexClip can preciously detect and omit them. After that, edit the text if necessary.
Scroll down the page, you will find that FlexClip offers you two generation method, the AI Creation and AI Excerpt. AI Creation mode means analyzing the text your provided and creating a video based on the complete content, and the AI excerpt mode means extracting the main content of the article and creating a video. In this case, we will go to the AI excerpt mode.
Generate a Video from Text with AI
FlexClip will soon analyze the text, pull up media resources that are most relevant, and compose a video in several seconds.
Step 4
(optional) Edit the Video
The video generated is only a draft version. You can manually edit the video as you wish. Feel like adding some voiceover? Go to AI text-to-speech tool that helps do natural voiceover. Cool but a little boring. How about add some music to highlight the atmosphere? There are many more edits you can make. Explore endless possibilities with FlexClip.
Edit the Blog Video
Now you have finished a blog video. Download it to your desktop directly. FlexClip also provides you with numerous options to share your video. You can share the video to YouTube, TikTok, Facebook directly, or generate a short link to your video and then share.
Frequently Asked Questions & Answers
1. Can a blog be a video?
Yes, it can. As long as the blog text is well organized and the video is well edited, it is likely that the blog video you created will be outstanding.
Even if you have never created a blog post before, you should give it a try. Your audiences will love to watch more video content.
2. Can we use blog content for YouTube videos?
Yes, definitely. You can use blog content for YouTube videos. Even though Google hates repeated content, they are in different forms. You can view Google and YouTube as two different ranking systems.
3. How to turn a blog post into a YouTube video?
Turning a blog post into a YouTube video means the video should be more targeted. You can't just turn the text into a video and then share.
You should first decide what kind of video you want to create, for example, a simple video sharing your ideas, or an interactive video like Q&A video. Once you know what you want to create, write a script based on your blog post.
4. I don't have a video script, how?
The Bottom Line
That's everything you need to know about turning a blog into a video. Hopefully now you have a blog video at hand. If you like this blog, share so that more people would benefit from it.
By the way, FlexClip will make your video outstanding with powerful editing tools and fasten video creation speed via AI tools. Do remember to use it to create more videos!