A traditional marketing and brand identification element is an animated logo. It portrays an industry's or an item's individuality and is an integral part of an advertising approach. A strong logo may establish access to the intended market and express a brand's narrative. An animated logo is a leap forward from a relatively static logo, which has no animations. Incorporating elements and animation into a logo, from basic nonlinear behavior to a complete short video presentation, is what an animated logo is all about.
We understand that incorporating an animated logo to boost a brand's personality can help businesses engage with their audience and express the mindset they want to portray while also improving efficiency. Moreover, it also enables a greater complete description of the company's essence, saving both customers and companies time and effort.
To get your hands on the best logo animation makers, we have listed some of them beneath to make them convenient for you to apprehend.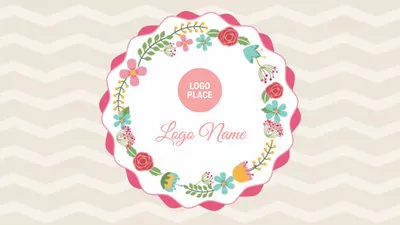 Floral Logo Intro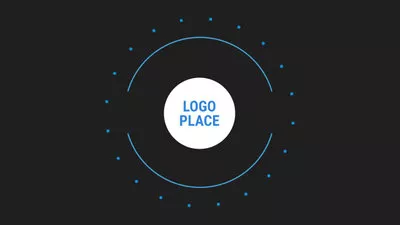 Blue Circle Logo Intro
The Best Free Animated Logo Maker Online
The Best Free Animated Logo Maker Online
1. FlexClip
The most incredibly prevalent animated logo generator is FlexClip, which is an extensively adopted free software providing a diverse variety of logo-making functions. Several of the standout benefits is that it appears without the need for a watermark and permits customers to insert whatever logos or video watermarks they desire, and there is no need to download the application because it can also be used online. It's additionally incredibly user-friendly, offering a variety of attractive business animation logo templates to get users to begin right away. Moreover, it offers a quick export rate without sacrificing video quality, as well as some outstanding features that will help you improve your performance.
FlexClip provides their clients with a free logo animation template and other valuable features, but the only drawback of this application is that it doesn't support 3D.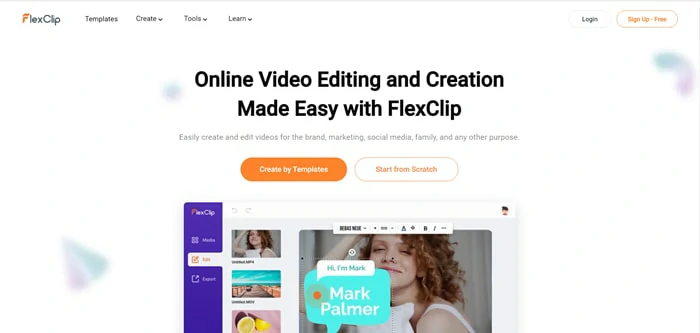 The Best Free Animated Logo Maker Online - FlexClip
2. Renderforest
Renderforest is simple to use and offers online logo animation. It also provides a Pay-per-Export alternative, which lets you pay for a single high-quality video and download it without a watermark or audio claim. Featuring a wide variety of various editing tools, you may also construct films or create logos from the start.
It only permits one template to be used at a time. To generate videos with a resolution higher than 1080, the cost is relatively costly. The animation styles available in the audio react visualizer is extremely limited. There is very little flexibility; the possibilities for video kinds, scenes, and effects are minimal.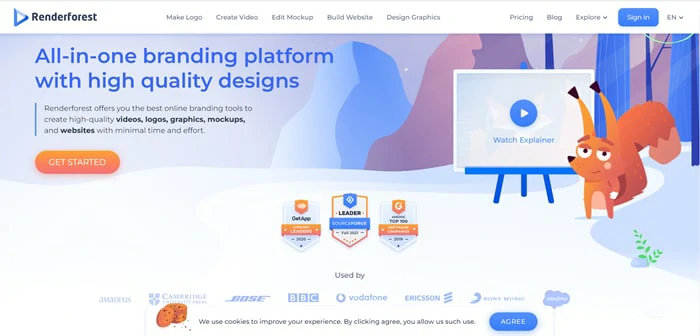 The Best Free Animated Logo Maker Online - Renderforest
3. Animaker
Animaker is simple and free to use, and it may also assist you in creating animated logos for your site, movie, or conference. It provides several ready-to-use templates that are simple to edit. You can make outstanding logos in just a few steps with the help of our online logo animation. Its simple drag-and-drop system lets anyone animate logos pertain effects, audio, and more, requiring no guidance. You can also make it from scratch.
Although Animaker is fantastic, it does have a few flaws. Transitions aren't always smooth, and they can be confusing on occasions. In addition, the pre-installed themes aren't the finest. Lastly, because the site has a lot of images, a slow computer might not be able to manage it.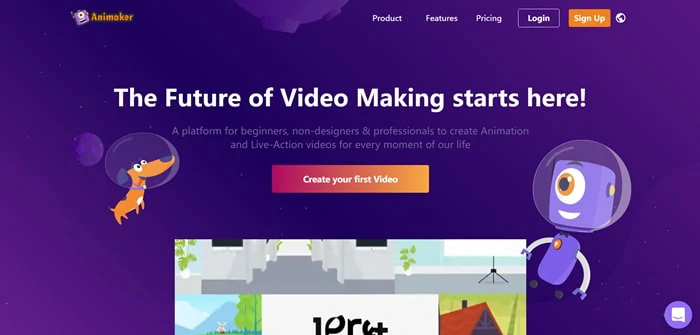 The Best Free Animated Logo Maker Online - Animaker
4. PixTeller
PixTeller offers three distinct accounts: FREE, PRO, and DIAMOND. The free one does contain a watermark. PixTeller provides a basic layout and uncomplicated for all of us, with many templates from which to pick. The editing tools are fantastic and relatively easy to manage. It also allows you to begin from the beginning.
The library image preview size is too small, and templates have many repetitions. The shape search tool frequently returns irrelevant results; better labeling is required.
The Best Free Animated Logo Maker Online - PixTeller
5. Motionden
Motionden allows you to make and save amazing films. Consumers must pay a nominal one-time amount to eliminate their video watermark, or they can subscribe to the low-cost subscription option for even more significant savings. When compared to typical video editing products, Motion includes a high-quality logo animation maker that is considerably simpler to operate. It is always necessary to start with a template and doesn't allow you to start from scratch.
To use it, you must be connected to the internet. It has a limited number of video editing options, and you can't access your audio track.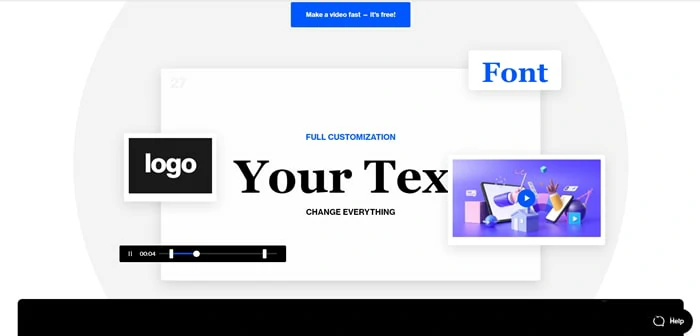 The Best Free Animated Logo Maker Online - Motionden
6. Intro Maker
Intro Maker allows you to produce eye-catching logo animations, making even the most mundane logos appear sophisticated. There are numerous motion graphics templates from which to decide. It is a free online application that allows you to easily and professionally produce video intros or logo animations without a watermark.
It gives the viewer the option of skipping your video. It prevents people from immediately engaging with your content. It's challenging to create and must add value.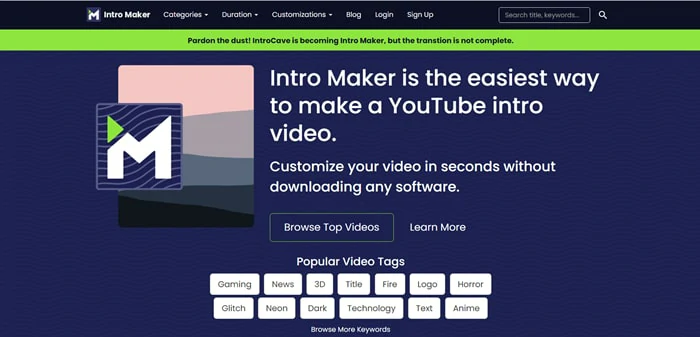 The Best Free Animated Logo Maker Online - Intro Maker
7. Placeit.net
Placeit has always been a dynamic free and paid logo animation online prototype, multimedia, and graphic template creator. Despite downloading any complex software, you can generate all of your advertising and marketing digital assets simply from your browser. You may easily create your watermark for your design but need to pay to remove it.
However, the tool allows for essential modification; it lacks complex editing capabilities and interfaces that experienced web developers may want. If you don't subscribe to Placeit's membership plan, it might also be quite costly.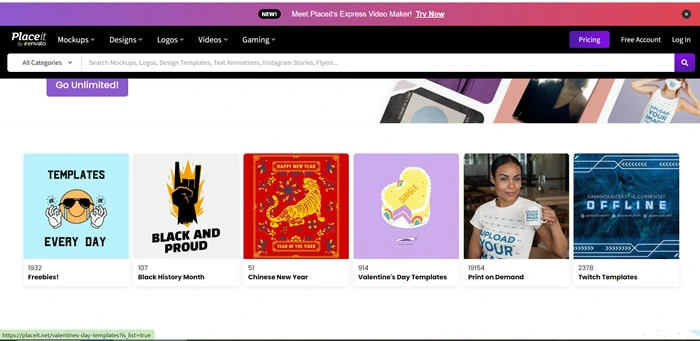 The Best Free Animated Logo Maker Online - Placeit.net
8. Crello
When you use Crello to build animated logos, you don't need complicated software or technical expertise to create a masterpiece. Creating visuals is a breeze, thanks to the predesigned layouts and text possibilities. The free version includes many of the same features as the paid version, but the paid version allows more flexibility. We may also create logos right away using the visual editor's seamless capabilities, great templates, and plenty of photos and elements.
There are several limitations, such as the inability to use shadows or borders on fonts and elements. You have little control over the transparency of your graphics, and the upload portion might be a nuisance to use.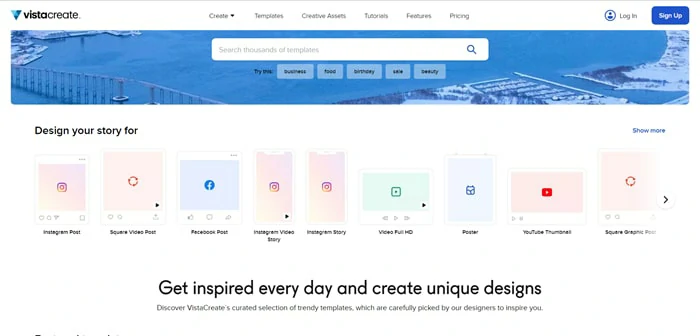 The Best Free Animated Logo Maker Online - Crello
The Bottom Line
FlexClip, out of all the possibilities described previously, is perhaps the greatest reliable best Logo animation free for making eye-catching logos because it provides you with a range of benefits, including no set time for creating the most wonderful logos with the best effects and features. After all, it always offers you the best, so share it with your friends so they can experience the excitement as well.
Shape Scrawl Color Logo Intro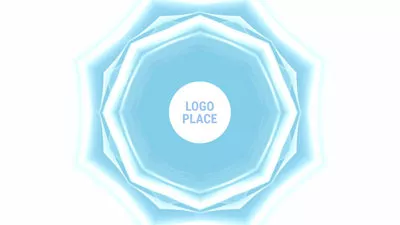 Snowflaked Logo Intro