Recently, Zynn app, a platform that shares short videos, has surpassed beloved Instagram, TikTok, Facebook and even Zoom, and topped the downloading chart.

Image Board: Zynn App Icon
Once you have downloaded to your phone, you will soon understand the people's mania for Zynn. Its interface is quite similar with TikTok, yet, the biggest difference is that Zynn pays you to watch its short videos.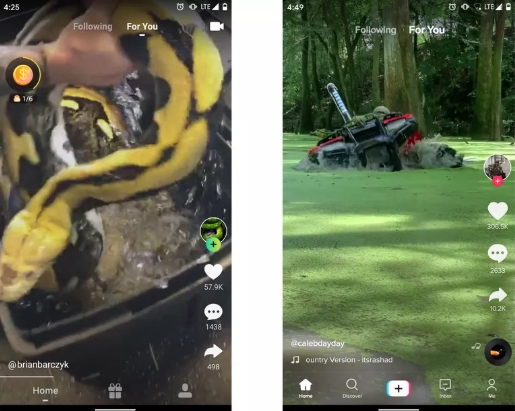 Image Board: Zynn VS TikTok
This may sound too good to be true! Many people, including you, may have questions like is Zynn app legit? Is Zynn safe? How to make money from Zynn? Don't worry, on this completed guide, we will answer all your questions one by one. Refer to the following parts you need.
Is Zynn Legit?
Yes! Zynn app is legit and lots of people are making money out of it. The reason why you are rewarded for watching videos is that they want more people to use it and go viral, which is working. Zynn is owned by a huge Chinese company, Kuai Company and goes through several rounds of fundraising. All in all, Zynn app is a completely legit app.
Is Zynn Safe?
The app is just as safe as other apps on your phone. You don't need much personal information to register, and there is no need to link to your bank account or anything like that. Before Zynn collects third-party app information, it asks for your permission. You can decline its requests.
How to Make Money via Zynn App?
There are four things you can do to make money at Zynn.
* Sign up as a new user
When you sign up as a new user, you will receive at least $1 as reward. Zynn will reward 2 lucky new users with $20.
* Enter a referral code
After signing up as a new user, you can get another $1 if you enter a referral code. This is not too much, yet, for the person who has a referral code, the reward is up to more than $20. There might be some user who offer crazy reward to ask you to enter their referral code, never buy these tricks!
* Invite friends to join Zynn
Inviting new friends to Zynn is what you can make real great money! For each person you invite, you can get up to $20 dollar. However, this requires more than just sign up. Here is a break down.
If a person sign up and entered your referral code within 3 days, you can get $1.
If a person watches 20 seconds of video on the first day, you get &6.
If a person watches video on the second day, you get $1.
If a person watches video on the third day, you get $1.
The person watches video and get bonuses, you share a portion of that, up to $12 dollars.
If you invited 5 new users, you are rewarded with another $10.
* Watch videos and get points
Every time you watch 20 second videos, you earn points that can be redeemed for cash. For each 10,000 points, you get $1.
Note

1. Zynn app has restrictions for withdrawing. You can only withdraw 1 time per day, and you have to withdraw $5, $10, $20, $50.
2. If you don't use the app for 30 days, you will lose all your rewards.
3. Zynn currently only works on US, Canada and China.
4. Currently, Zynn cancelled the rewarding mechanism in US and Canada. Please look forward to the latest news.
Create a Zynn Video and Get Famous
Zynn is a platform with fast-growing number of users. If you want to be an Internet celebrity, you need to create videos on Zynn. It is simple to create videos for Zynn. Press the "+" button and film. Similar with TikTok, you can make some really basic edits. For more advanced features, we recommend you FlexClip.
FlexClip, an excellent online video editor, helps you make great videos in few clicks. First, professional video editing tools help you make any edits as you wish, like changing video speed, adding subtitles, adding transitions and filters. Moreover, it provides you a rich media resources. Millions of photos, videos, and music are waiting for you to use. Last but not least, it always exports your video in perfect quality and aspect ratio.
Click the View Templates button to check videos as inspiration or click on Create a Video button to get started.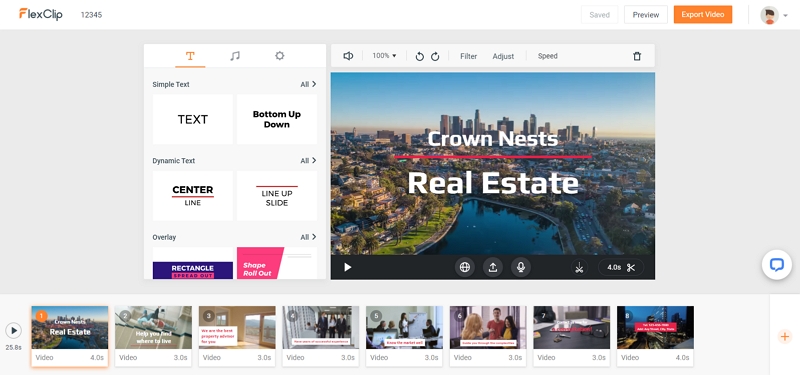 Image Board: Zynn Video Maker - FlexClip Overview
The Bottom Line
That's all for Zynn app review. If you have other questions, please contact us via Facebook.