What're the best ways to create a GIF from webcam? This post shows you an easy-to-use webcam recorder and GIF maker that helps you turn webcam to GIF in clicks. No download, no registration required.
When it comes to recording webcam, there are loads of options. However, the option is limited when you need to create a GIF from webcam. You should either record a webcam with camera first, import it to a video editor then download as GIF, or try FlexClip. Record a webcam and export it as GIF in seconds.
Also Read: Create an Interesting Meme to Wow Your Friends >
Now, click the Create a GIF button to start making a GIF from webcam. FlexClip also provides some interesting GIFs. You are also welcomed to view the templates.
Step 1
Go to Media > Recording > Record Webcam.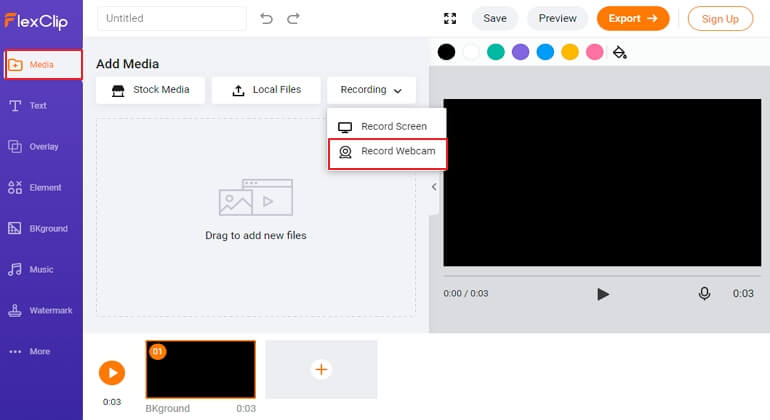 Webcam to GIF - Step 1
Step 2
Whenever you are ready, hit the red dot button to start recording. Click the red dot button again to finish recording.
Step 3
When you are done, click the Add to library button. Apply to the storyboard.
Step 4
(optional) Edit your webcam. FlexClip provides you many editing tools, like trimming, filter, adding text, effects, video speed changer. Feel free to use it!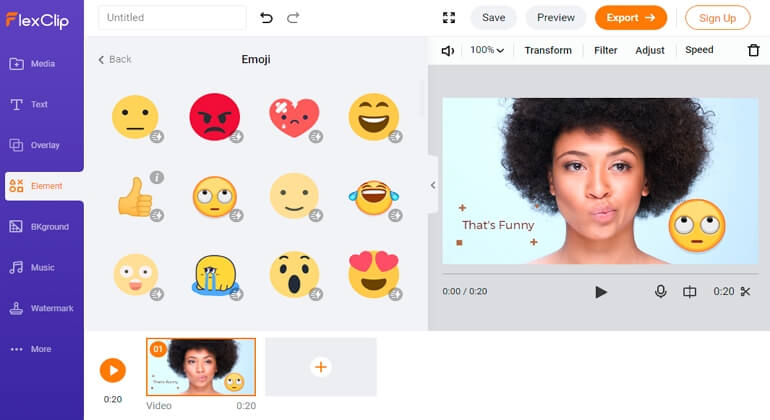 Webcam to GIF - Step 4
Step 5
Export as GIF. Click the Export button. Select GIF as desired format and a resolution you like, you will soon have the GIF on your computer!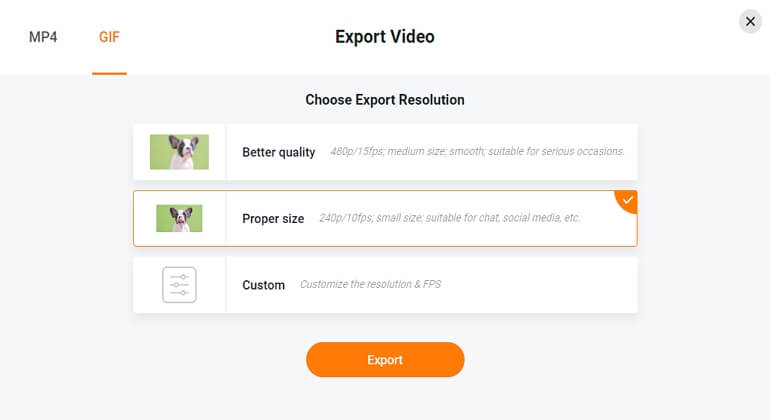 Webcam to GIF - Step 5
1. You can't upload a GIF to YouTube or Facebook!
2. We don't recommend you exporting the GIF in highest resolution. It's OK but your GIF will be bigger in size.
3. Make sure you are on a good Internet connection so you can get your GIF faster!
The Bottom Line
That's the easiest way to create a GIF from webcam. You see, from webcam to GIF, it is not hard at all! If you find this post helpful, please do share it with others. By the way, FlexClip also helps you generate interesting memes. Many meme templates are also available. Browse and get them now!