Whether you need to share business videos, entertainment videos, or education videos, you can always find the best video hosting sites in this post. Stay tuned for more details.
Video is one of the best ways to spread messages and we need video sharing sites. On the one hand, we need to share videos about daily life to inform friends and families our status quo. On the other hand, we need to share business videos to boost sales, gain popularity and win more customers. Since the Covid-19 pandemic, there is also a rapid growth on the need of educational video hosting sites.
In the following post, we will introduce you top video sharing sites for business, entertainment and education. Check them out and decide which video hosting site is the best for you.
Video Sharing Sites for Business
1. YouTube
It is self-evident that YouTube is playing an important role in the online world. Both its user numbers and popularity are top in the video industry. More than 1 billion users visit YouTube monthly. And daily views of YouTube even achieve over 1 billion hours.
YouTube has local versions in 91 different countries/regions, meaning that it has 95% of the Internet worldwide. According to its user portrait, only 15.8% of YouTube users are Americans.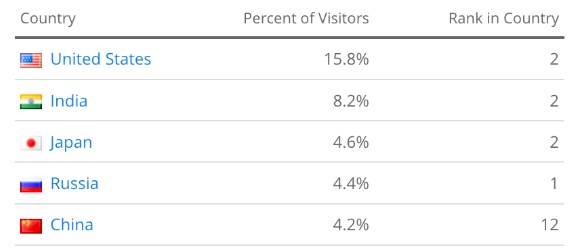 YouTube User Portrait
Alexa's data statistic shows that YouTube is the second most visited website in existence. Whether you have followed YouTube or not, there is no denying that YouTube is gaining momentum, and the proportion of Internet video traffic is increasing.
Unregistered users can watch videos directly, while registered can upload an unlimited number of videos.
Upload Notice:
1. Limitation: 15 minutes/ 20GB( under default setting), 12 hours/ 128GB (after verifying account)
2. Supported Formats: VI、MKV、MOV、MP4、DIVX、FLV 、THEORA、MPEG-4、MPEG、WMV、3GP
3. YouTube extremely attaches importance to the protection of copyright and privacy, please obey their policies strictly.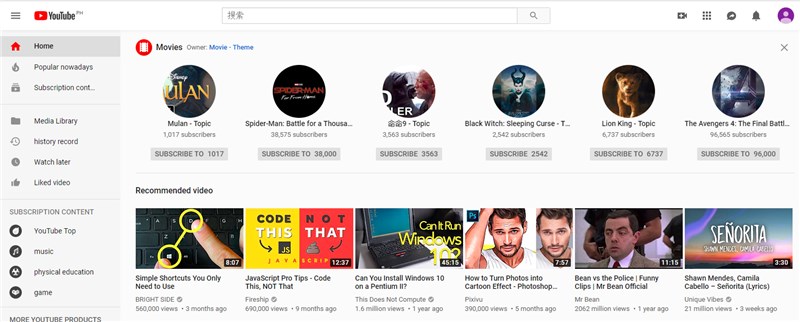 YouTube Video Sharing Sites for Business
2. Vimeo
Unlike other video podcast sites, Vimeo allows 1280X700px high-definition video uploads. After uploading, Vimeo will automatically transcode it to high-definition video, and source video files can be downloaded freely, which meets the real high-definition video standard.
Vimeo allows users to upload common or high-definition 500MB video per month. In other words, Vimeo has no upload limitation.
Vimeo provides 5 packages for users to choose. We'll get 500MB upload space immediately if we start with the free basic plan. If you are a professional or senior video user, you can upgrade it to advanced plans. Here are some package options available for users: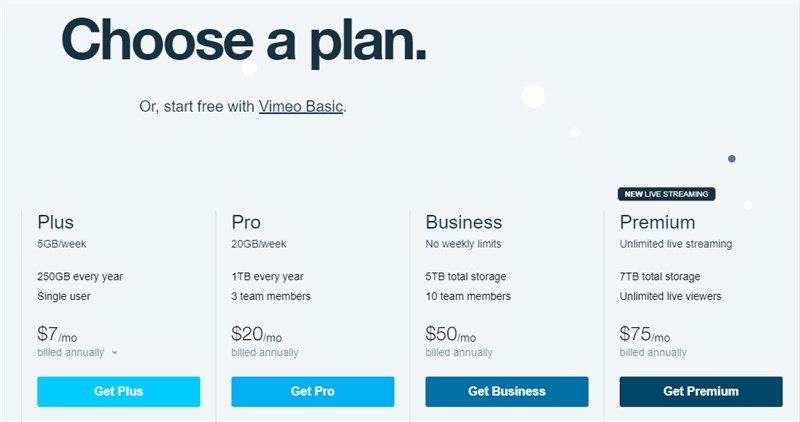 Video Plans
Upload Notice:
1. Limitation: 500MB/week (basic), 5GB/week (plus), 20GB/week (pro), no weekly limits (business), unlimited live streaming (premium).
2. Supported Formats: asf、asx、avi、divx、dv、dvx、m4v、mov、mp4、mpeg、mp、qt、wmv、3g2、3gp、3ivx、3v
3. No advertisement in videos.
3. Vidyard
If you just share videos to Vidyard, then you are not making the most of it. Vidyard's best feature is video analytics. Besides attracting more customers, it offers business owners deep insights into audiences' behavior and inspirations to improve video marketing strategies.
More than offering simple statistics, it also provides advanced features like A/B split testing and interactive events,. You can even overlay your video with HTML5, CSS and Java.
The biggest drawback with this platform is in its prices which are far away affordable for small businesses.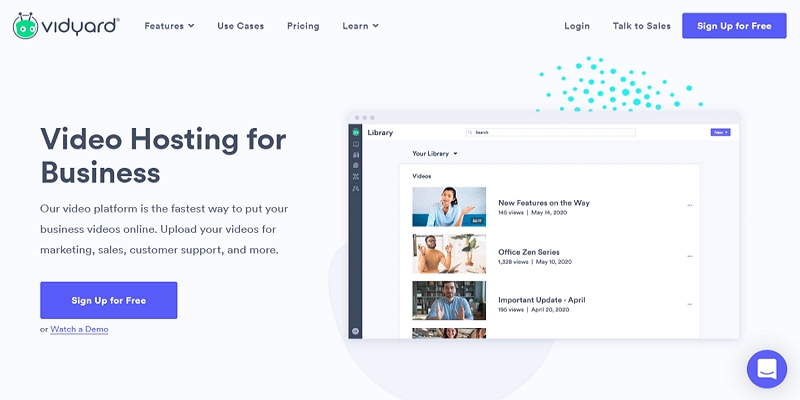 Vidyard Website Overview
Video Sharing Sites for Entertainment
1. Dailymotion
Another competitive video sharing site on the web is Dailymotion that allows users to upload, share and view videos. It's a strong alternative to YouTube, located in France.
One of Dailymotion's best-known features is that open format Ogg videos are supported. It is also famous for its high-resolution video quality.
It permits users to search for the video using tabs, channels or user groups. We can find contents we love such as TV shows, comedies, fashion programs, music, etc. And we can watch, like, comment or share these videos.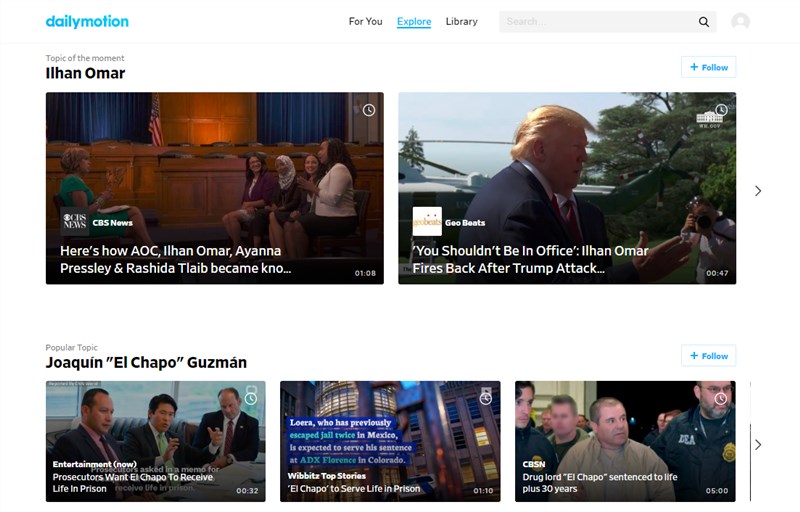 Dailymotion Website Overview
Upload Notice:
1. Limitation: 2GB/ 60 minutes
2. Supported Formats: 3gp、avi、divx、m4v、mkv、mov、mp4、mpeg、mpg、ogg
2. Facebook Watch
Different from the common social media platform Facebook, a professional video sharing product called Facebook Watch was launched for users in 2018. It has 720 million active users monthly, far more than any other social platform. One key to Watch's success is that it builds a platform for content creators for marketing through high-quality content.
Watch can gather all videos appeared on Facebook. Through the Watch Tab, users can find videos of various categories, including entertainment, sports, and news. Watch can also show us a watch list, or collect videos on fan pages tracked by users, and even store videos from dynamic times to Watch.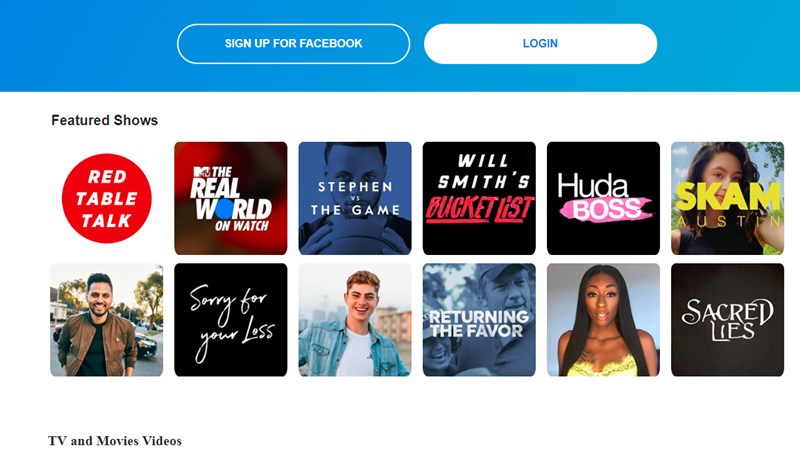 Facebook Watch Overview
Upload Notice:
1. Limitation: 1.240 minutes/ 4 GB
2. Supported Formats: 3G2、3GP、3GPP、ASF、AVI、DAT、DIVX、DV、F4V、FLV、GIF、M2TS、M4V、MKV、MOD、MOV、MP4、MPE、MPEG、MPEG4、MPG、MTS、NSV、OGM、OGV、QT、TOD、TS、VOB、WMV
3. Set a Facebook page. It's different from your account.
3. Instagram IGTV
IGTV created by Instagram is a long-form streaming video platform designed for mobile users. It offers marketers a way to interact and connect with mobile audiences through vertical video playback and real 'instant' content.
Instagram already has an option for video content creation, which can be generated in the form of short, auto-deleted stories. The difference between Instagram and IGTV is that IGTV can upload a longer video up to 60 minutes, while Instagram only allows 10 minutes.
IGTV can be started with video automatically playing. When you open the app, you'll see four navigation tags: For You, Following, Popular, and Continue Watching. Additionally, you can also share videos directly with friends.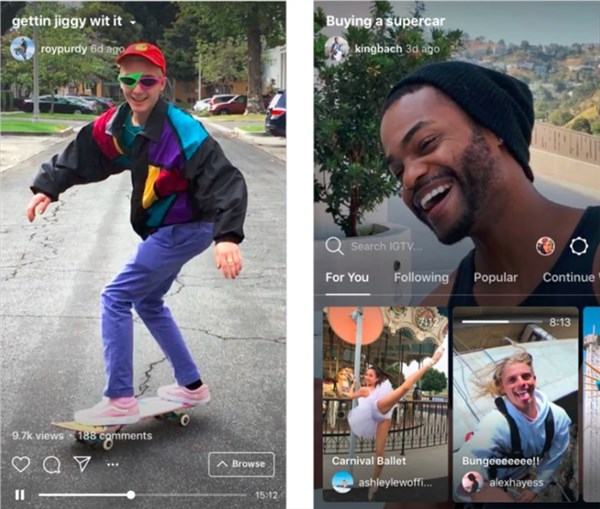 Instagram IGTV Overview
Upload Notice:
1. Limitation: 15 seconds - 10 minutes/ 650 MB (common account), 60 minutes/ 3.6 GB (verified special account)
2. Supported Formats: only MP4
3. Videos must be vertical, the width to height ratio is 9:16.
4. Twitch
If you are a game enthusiast who would like to watch game videos or share your game experience, Twitch is a good choice to do that. It is perfectly suits you, isn't it?
The primary purpose of Twitch's establishment is to build an e-sports platform. It allows gamer players to watch other players' games in real-time, and learn strategies from others. That's why Twitch can become a popular gathering place for gamer players.
The game videos on Twitch's current home page are listed according to audience preferences. Video game streaming on Twitch covers a wide range of games, covering almost all types of games on the market, including real-time strategy games (RTS), combat games, racing games, first-person shooting games and so on.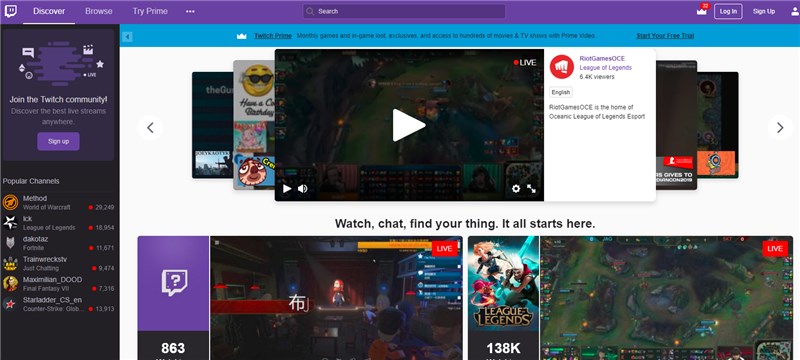 Twitch Overview
Video Sharing Sites for Education
1. VidGrid
VidGrid is the best education video sharing platform for schools seeking for convenience. It integrates with blackboard, brightspace, custom LMS and more. Teachers can record, edit, manage and upload video content directly. VidGrid even has tools to organize books on library.
In summary, it is a convenient tool for school to organize classes, tests, and library data.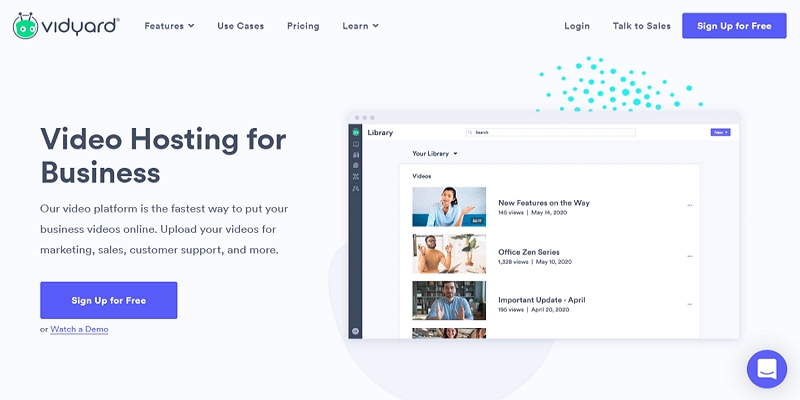 Vidyard Overview
2. Panopto
Panopto has no integrated school management tools, however, it is a great tool to livestream, record lectures. Panopto offers optimal playback. Students have access to it anytime. While recording lectures, teachers can bring in presentations from PPT, Keynote, Google slide to share them.
Other feature include video editing and quiz embedding.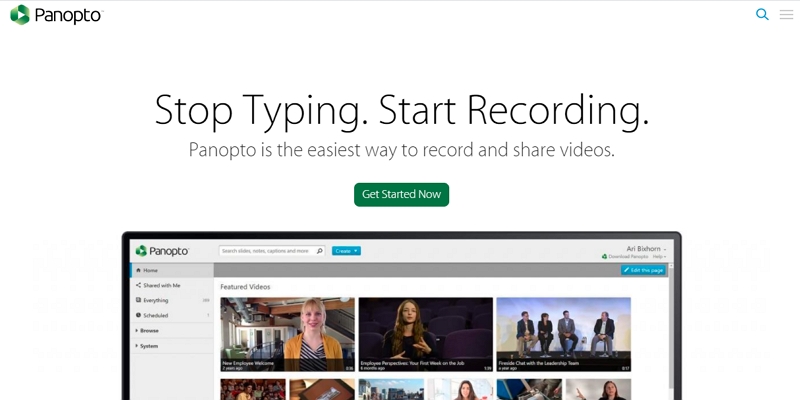 Panopto Overview
The Bottom Line
Above all are details about where can you sharing videos with the audience. You can attract more views to prompt yourself or your products. If you plan to edit your videos before sharing, please visit Flexclip to do that work. And if you find this blog helpful, check them out and find the best one for you!