TikTok has launched the new TikTok text post feature. Follow this guide and learn how to post the TikTok post. Let's get started.
TikTok always encourages users to create and share videos. TikTok launches the new feature - TikTok text post. It is a new way for users to express creativity and share ideas.
Can't Miss: Best AI TikTok Video Generators to Try >
Table of Contents
What Is TikTok Text Post
The new TikTok text post feature allows you to post text only to TikTok. However, it is not like what you can do on Twitter. TikTok provides the background and text styles. You can easily share ideas against the backgrounds. Rather than being a post, it is better to call TikTok text post a video.
The TikTok text post feature was launched in late July 2023. Even though this update is amid Twitter being replaced by X, the long-missing text post feature has been a sore point for lots of users. Besides, the text feature is not as rich as what Instagram offers to its users.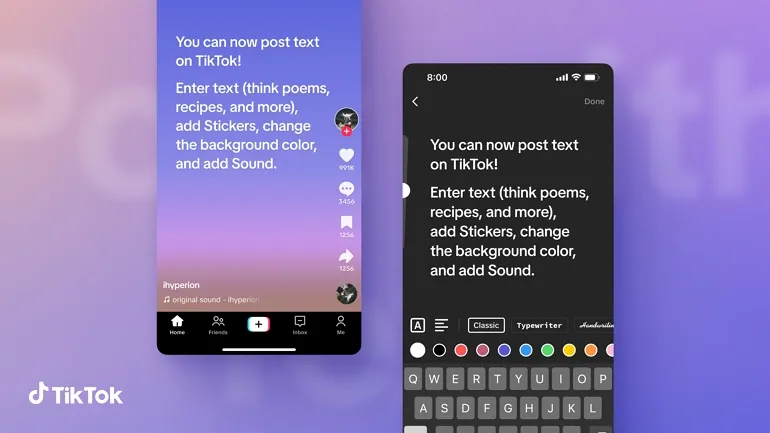 TikTok Text Post New Feature Overview
How to Create a TikTok Text Post
If you have no problem editing TikTok text, you will basically have no problem creating a TikTok text post, because all edits are based on text.
Step 1
Launch TikTok, click on the "+" button in the center. Change the mode from default photo to text.
Step 2
Now you are in an empty canvas. Enter any information.
There are numerous text editing options, including outlining, justification, colors, font, size. You can also spin or drag the text so that the text is in the perfect position.
Step 4
Level up the TikTok text post
At the top, you can add some music to go with the text. All TikTok music is licensed clips. On the top-right corner, you can also add some stickers or GIFs to enrich the TikTok text post.
Set the privacy settings, for example, viewable by everyone, viewable by friends, or only you, then share.
Create a TikTok Text Post
What Are Some Shortcomings of TikTok Text Post
TikTok text post is just a new feature, so there are some bugs need to be fixed or shortcomings. Those are information we collected from lots of TikTok users.
1
TikTok has lots of text editing features, but not as much as Instagram does.
2
Some empty lines will return as an unknown character symbols.
3
Currently, there is only a black background for all users.
TikTok Video Templates You May Love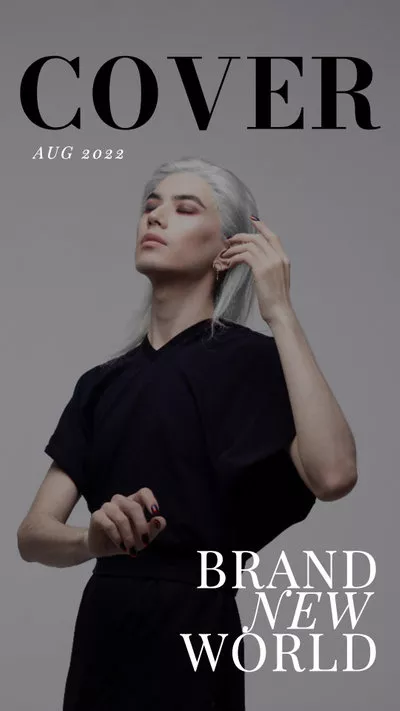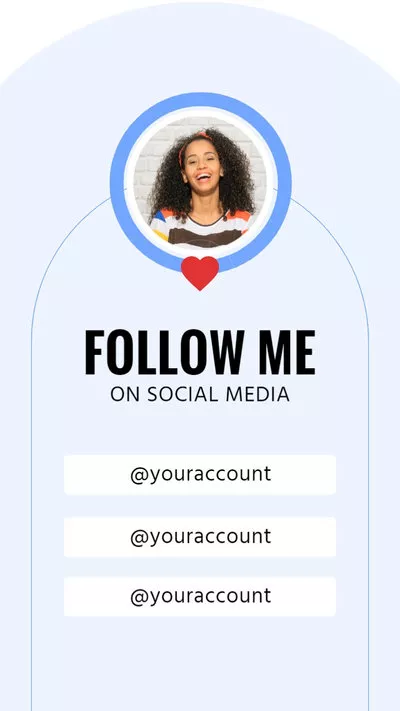 Bonus Tip: How to Create a Text Video for TikTok
As mentioned earlier, TikTok text post still has some shortcomings since this feature is relatively new. To make your TikTok text post outstanding, we might try other video editors like FlexClip.
Here at FlexClip, you can easily switch from thousands of fonts, colors, or browse from rich text animations to make your text dynamic. You also have access to a media library with millions of photos, videos, GIFs, and music to enrich your text post. After done, you can one-click share to TikTok instantly. Here is how to use FlexClip to create a TikTok text video.
Step 1
Click on the Create a Video button to enter FlexClip's editing page. You can also browse thousands of video templates to get inspired.
Step 2
Change the aspect ratio to 9:16, the right aspect ratio for TikTok.
Step 3
Add a background. By default, the background is a 3-second black video. You can extend or shorten the clip by dragging the slider, or change the background color. You can also choose a photo or video clip from the media library and set as a background.
Step 4
Enter text. Go to Text, select a style you like and enter your information. After that, change the font, size, color, or add animation to the text.
Step 5
Level up your work. Add some stickers, emojis, or let AI do voiceover.
Step 6
Download and share. Download your video clip or one-click share to TikTok.
The Bottom Line
That's all for how to create a TikTok text post. You are now a master of creating TikTok text posts. If you find this post helpful, please do share it so that others may benefit. By the way, FlexClip is a great tool integrated with AI tools to create TikTok videos, for example, AI text-to-speech, AI script generator. Do remember to give it a try!