According to the English definition, communication happens when a receiver gets and comprehends the information from the sender. That's exactly what a text to speech tool does for a user; it eliminates the traditional method humans communicate with textual contents, making it easier and faster to comprehend.
As you are aware, there are hundreds (if not thousands) of text to speech online tools out there. Sometimes we are cut up with the ability to make the right choice. Here in this article, we have made a list of the best text to speech tools out there you should take note of. But mind you, the listed tools are not all that is; the ones we picked are based on popular reviews.
Contents:
Also Read: 3 Best Speech to Text Converter >
Part 1 Six Best Text to Speech Online Tools to Note
1. NaturalReader
Image Board: Text to Speech Tool - NaturalReader
This tool is designed to do more than just converting text to speech. It can also convert text to speech mp3 format and be used both for commercial and personal purposes. It takes 5-8 seconds to convert to mp3 format, 80% accurate, and recommended for corporate speech presenters. It comes in both website and app formats, and it's free-to-use.
2. ReadSpeaker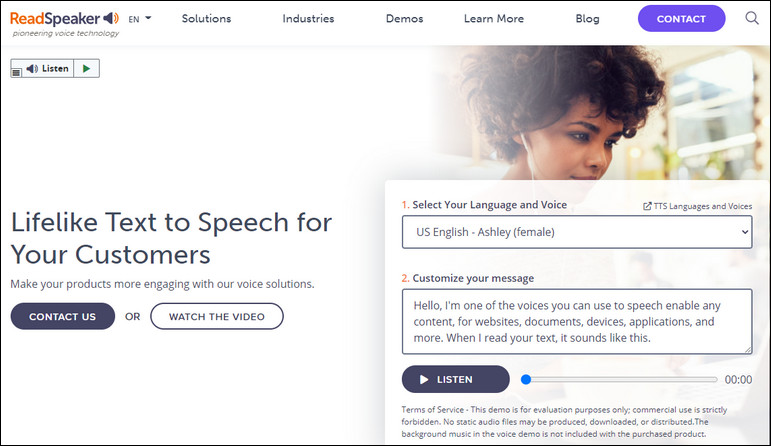 Image Board: Text to Speech Tool - ReadSpeaker
This is not a free tool, but the quality is very much guaranteed and has a 85%-94% accuracy rate. ReadSpeaker gives users that life-like text-to-speech service they deserve. It comes in both offline and online platforms and charges a $4 monthly fee for users. Because of its 80% accuracy rating, and the clarity in it's voice, we recommend this for professional YouTubers, and illustrators. This tool is also designed with the most easy-use features that anyone can get it done in simple steps.
3. Nuance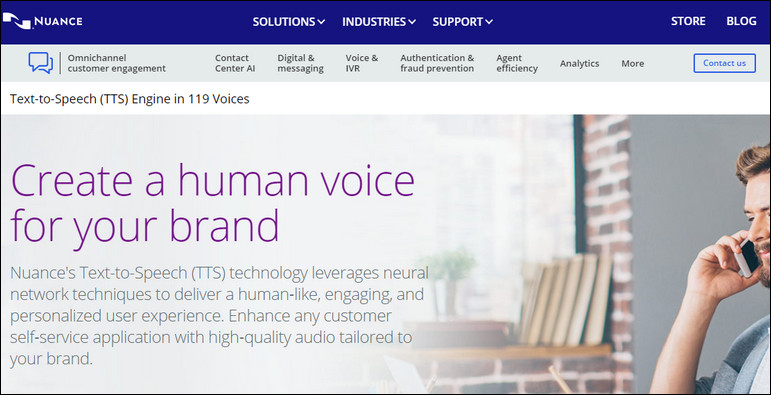 Image Board: Text to Speech Tool - Nuance
Don't pay much attention to the name, rather be concerned about what it can do. Nuance has been among the best text to voice for over 20 years, and it has been updating its services over the years. This is also free and comes with an easy-to-use feature, we recommend this tool for online tutors 'cos of the unifying tone in it's voice. From the clarity in the voice tone, to the speed, it is rated 90% accurate for use.
4. TTS Reader

Image Board: Text to Speech Tool - TTS Reader
TTS Reader support all browsers, it is a free text to speech online tool that comes with other services, but the text to speech is the major one. It comes in both website and app platforms, free and very easy to use. It doesn't convert to MP3, so we can't really talk about speed, but it is rated at 95% accuracy rate. And as for who needs this tool, those in the voice over, animation industry should have a field day with this tool.
5. iSpeech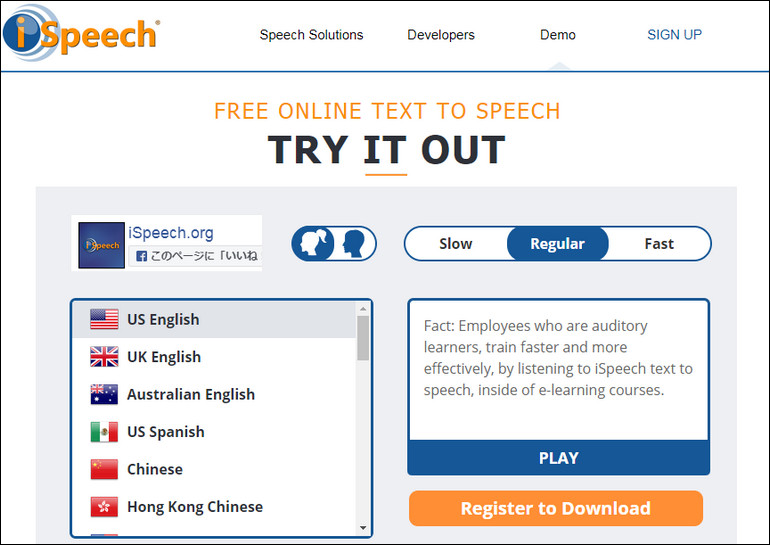 Image Board: Text to Speech Tool - iSpeech
This is a free Text to Speech service with a powerful converter that converts your written text into clear speech, human, natural sound. It works in all browsers and comes with over twenty different accents (including American and Arabic). Considering the accent, and the speed, it is considered 74% accurate. We recommend this tool for students, or regular eBook readers.
6. Wideo
Image Board: Text to Speech Tool - Wideo
This is a free Text Speech converter; it is fast, comes with clear sound quality, is easy to use, and has over 2.5 million registered users worldwide. Its conversion speed is superb, it can take up to 6 secs (depending on the speed of your Internet) and the rate of accuracy is placed at 94%. It supports all browsers, and as the tools mentioned above, Wideo is very easy to use. It has a downloadable feature where users can download the voiced text in MP3 after reading, and very recommendable for online tutors and YouTubers.
Part 2 List of Speech Extensions and Software
1. Wordtalk
Image Board: Text to Speech Tool - Wordtalk
This is a free text-to-speech plugin purposely designed to work only from MS Word 2007 upwards. This plugin doesn't work in Mac, Ubuntu, or Linux, and can be said to be 80% accurate. This software extensions highlights texts as it reads through the content, changes the speed and the tone of the voice, etc. It works as text reading assistant, and creates a voice version of your text. It also comes in a software version, all you need do is to download and add it to your Microsoft word as an extension. Some of the features include adjustable voice and the speed, voice can be saved in MP3 or wav file.
2. NoteVibes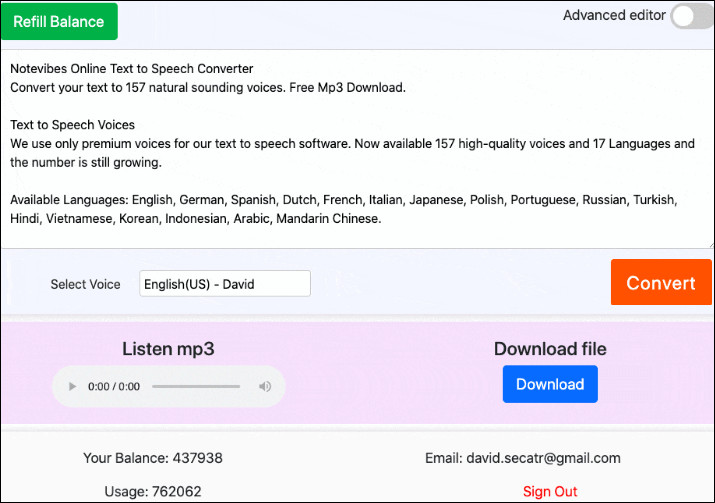 Image Board: Text to Speech Tool - NoteVibes
This is an online paid text to speech software tool that converts to MP3 and supports all browsers including Chrome. It is designed with a lot of advanced technology and comes with a 94% accuracy rate. Some of its unique features include 25 different languages including English, saves audio as WAV or MP3, changes pitches and speeds, etc. You can get started for free, then upgrade your usage afterwards. The pricing ranges from $7 per month for personal packages, and %70 per month for commercial packages. Other features include Voice Tuning, and SSML Support.
3. Murf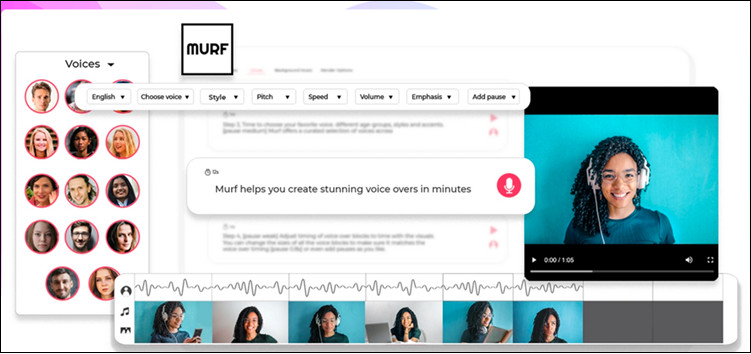 Image Board: Text to Speech Tool - Murf
This a paid text to speech converter that allows users change convert texts into an AI-like quality voicing. It works on all Web browsers and OS and is considered 90% accurate. It is often used in voice overs Videos and presentations. The subscription ranges from basic monthly single package that goes for $19, where users can access 60 voices (with 10 languages), 2 hours of voice generation, and an unlimited downloads. The "Pro monthly" package costs $45 per month with 3 users, 4 hours transcription per month, 100 voices (15 languages), 10 hours voice generation each month, etc. Some it's other features include Voice Over Video, Multi-Language, Natural Language Processing, etc.
4. iSpring Suite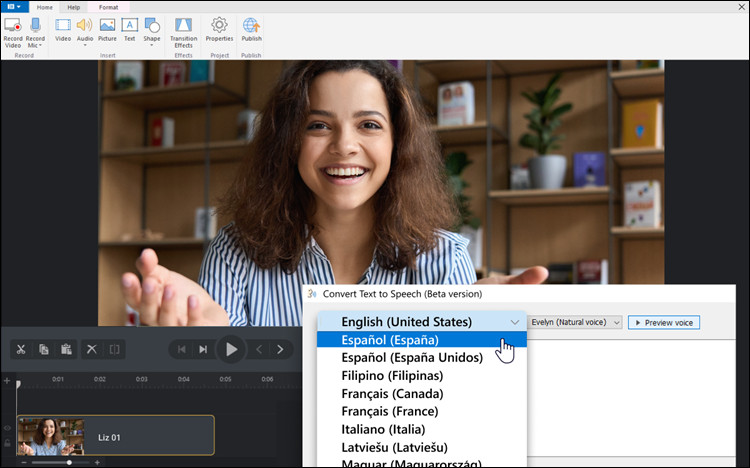 Image Board: Text to Speech Tool - iSpring Suite
iSpring Suite is a free text to voice software suit that supports all OS, and allows users choose voices from 52 foreign languages including Dutch, French, Spanish, and Chinese. It has 95% accuracy, and comes with an advanced, yet easy editing features like easy selection of timbre, voice, and tone.
The Bottom Line
On a final note, text-to-speech tools have brought transformational growth to our lives. If you find this post helpful, please don't forget to like and share this article, you never can tell who you are helping out there make good choice. Cheers.