TikTok and Instagram are two main video sharing platforms with as many as 3 million videos every day. On average, every user has uploaded more than 10 videos in the past year.
As 2021 came to a close, the recap video is a trend. So, if you are one of the people who want to create an end-of-year recap video to keep up with the current trend or just create a video to depict your memories of 2021, follow the steps below and get started. Even if you are totally new to video editing, you can create a recap video within several clicks.
Can't Miss: How to Add a Video on Top of Another >
Recap Templates to Get Started Quickly
How to Create An End of Year Recap Video
Before creating an end-of-year recap video, you must get all your photos, videos, music organized, and also you'll need FlexClip.
FlexClip is an excellent online video editor that all people can use to create amazing recap videos. Firstly, it is easy to use, and you can easily find where a feature is and apply it to the video. Moreover, it has numerous elegant video templates to get started, saving you from combining all resources and effects.
The best of all, FlexClip has loads of free resources to level up video. They are all royalty-free. What are you waiting for? Click the Create a Video button to get started!
Step 1. Add to storyboards.
Upload your videos and photos from a local folder by dragging and dropping. Click the Add to Storyboard button to apply them to the storyboard.
Step 2. Add text to the videos/photos.
Go to Text, choose any font you like and then enter any text to describe the photos and videos.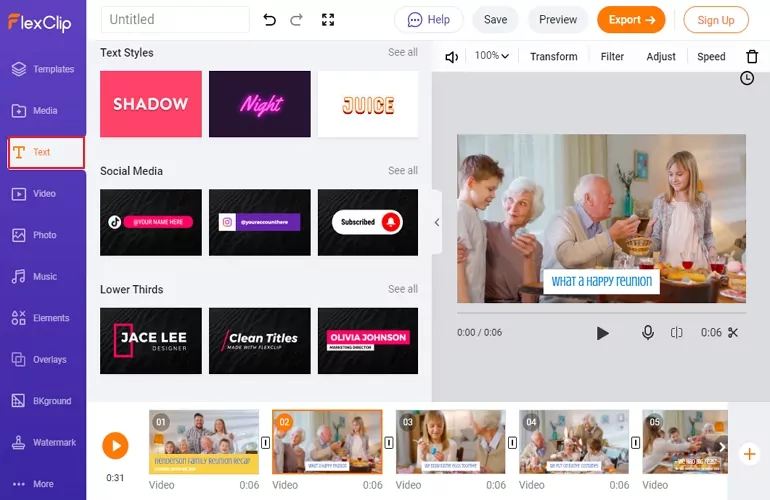 Create a Recap Video - Add Text
Step 3. (optional) Make edits like adding transitions, filters, changing video speed and more.
Create a Recap Video - Make More Edits
Step 4. Add music or voice-over.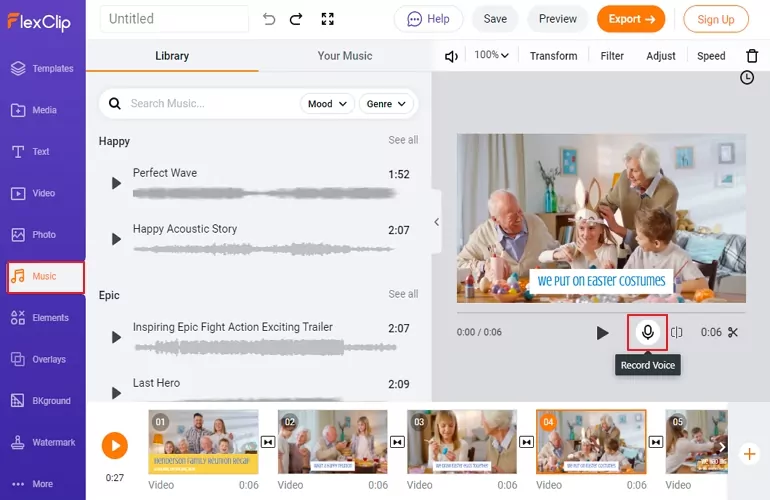 Create a Recap Video - Add Music
Step 5. Export & download.
The Bottom Line
You now have an excellent recap video for 2021 at hand, don't feel shy to share them. People on Instagram or TikTok will love to see your work. By the way, FlexClip is an excellent video editor that can help you create duet videos for TikTok, challenge videos for Instagram and more. Always remember to give it a try!