It is nearly impossible to find someone who hasn't used or heard about the YouTube platform. YouTube has over 1.3 billion active users, with over 300 hours of videos uploaded each minute. Owned and managed by Google, this online streaming platform records over 5 billion daily streamers from around the world. All these facts show you how powerful the YouTube platform is, hence giving you that super-exposure you deserve; all you need to do is stick to few strategies.
As massive as YouTube is, it is only rational to know how it works, and understand the SEO. SEO means "Search Engine Optimization," it contains steps and guides to bring your online platform right before billions of audiences around the world. Now, if we say you should master the art of YouTube SEO, it's all about learning how to rank YouTube videos: bringing them in front of billions of audiences around the world.
Unfortunately, we won't be telling you the advanced stage of YouTube SEO; it will only be too much for starters. This is only the most basic stage of YouTube video SEO, a simple step that will help you take your YouTube channel to the next step. And to do that, we have detailed some useful information that will guide you; just follow the steps below to get the gist.
Step 1. Pick a Field and Stick to it
This is where we say, do not be a "jack of all trades." Don't be tempted into combining one niche with the other just because it is the most trendy or the most converting. Understand that every niche grows eventually; you just have to stick to it and keep improving on the niche until your audience starts building their trust around it. A YouTube channel with multiple contents submerged into it will get the YouTube crawler confused, and this is definitely not a good news for your channel. It will take a long time to rank if it ever ranks.
Step 2. Keywords Research
Although some will tell you that keywords don't matter, we tell you today that it is not true. If you really want to optimize for YouTube, then you need to take your keyword research very seriously. Keywords integration is a good way to direct your videos; it is a way to tell the Google crawler, "this is what this video is talking about," based on the already outlined keywords stored in the network. Keywords are made up of specific word searches by YouTube users. So, to really give the audience what they want, you have to run comprehensive keywords research. To get the best keywords: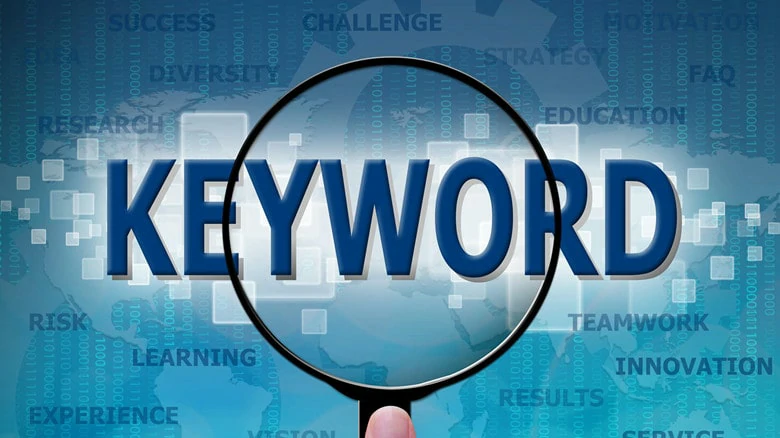 Keyword Research
Remember when you type into the YouTube search Column, and an array of similar options runs down, just right below it? That's your keywords alternative; leverage it. Let's assume you have a cryptocurrency YouTube channel, and you want to develop content that talks about "how to buy the dip." Go to the YouTube search column and type in the same words to see what video people are searching for. Automatically, similar sentences roll down, pick the one(s) that suits your proposed video content, and you are good to go.
Leverage a Third-party Keywords Tools
There are many third-party keywords tools out there. Aside from the popular Google Search Console, there are still free keyword tools you can still try out, e.g., Google Ads Keyword Planner, AnswerThePublic, Keyword Tool Dominator, and Google Trends. And if you are looking for a more advanced (yet paid) tool, you should try SEMrush. KWFinder. Ahrefs Keyword Explorer, GrowthBar, Long Tail Pro, and Majestic.
Step 3. Keep People Watching for the first 10 Seconds
Not everyone will tell you this, but make use of the first 10 secs of your video wisely; whatever you say, make sure your audience stays glued for the first 10 seconds. To do this, create an attractive channel intro to grow brand awareness. There are few platforms to do this; one of them is FlexClip, an online video editing tool designed with hundreds of beautifully made templates to help you out with this task. Within these 10 seconds, explain your video or the topic; that way, your audience will get to know how the video can benefit them.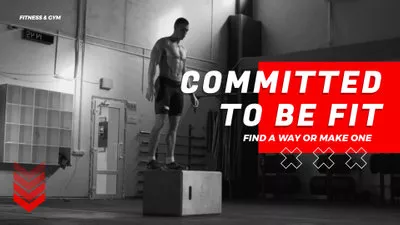 Youtube Intro For Sports
Step 4. Optimize YouTube Video
Optimizing a YouTube video comes in different forms; while you will like to add a particular graphic, tune, or charisma, others may prefer to add a CTA (Call To Action). CTAs are buttons placed on either a video or blog content to redirect the audience to another page outside or within the main page.
So, when adding a CTA button to your videos, make sure you are redirecting to a page that is worth it. After adding it below your video, ask them in the video to locate it and take action. YouTube crawlers take videos with CTAs more seriously. So, go ahead, leverage it.
While on the optimization process, we'd encourage you to mind the video length. But in a case where you can't help it, make sure the extended length contains as much useful information as possible. On a professional level, the recommended video length for YouTube is 7 minutes.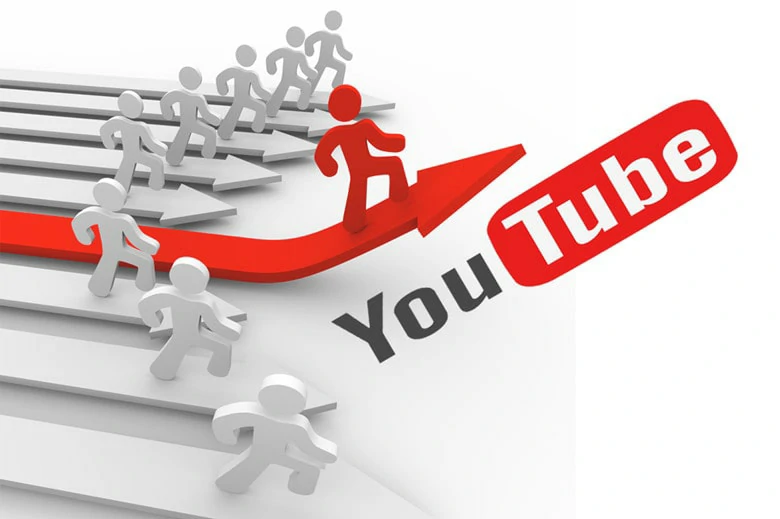 Optimize Your YouTube Video
Step 5. Add Keywords in TDK
TDK means Title, Description, and Keywords. Adding TDK helps you introduce your video to the crawler faster. To do this, you have to add as many keywords as possible to the description section of your channel. YouTube allows you to add a maximum of 500 characters in the tag section, and the title tag section is 30 characters max. Try your best to add as many ranking Keywords as you can.
Step 6. Promote your Video
This is where some people get it wrong; some still use the old-school method, which includes spam. Maybe it's time you try something contemporary, something more realistic, something effective, like writing engaging articles on other blogs while tagging your videos, exchanging links with other bloggers or related websites, embedding your video link to emails you sent to others, leveraging the social media by publicizing your latest video for all to see, introducing a giveaway, and lastly, using paid ads. Promoting your videos means marketing them; the more you market them, the more exposure they get.
The Bottom Line
As basic as the YouTube SEO is, it is very effective, but only if you apply the right steps. And always leverage a third-party video editing tool like the FlexClip; it sure has a way of giving your video that sleek design it deserves. Lastly, don't forget to like and share this article for the sake of perspective 'Vloggers' out there.