You've probably seen hundreds of videos with those pesky yellow arrows and eye-catching text on their thumbnails. The arrow itself guides the eye to where the creator wants you to look. What if we told you that you could use the same tactics throughout the entire video? Yes, the process may be more time-consuming, but the result is oh-so-much better by adding a couple of action overlays.
What is an overlay, by the way? An overlay is an image or animation that you can add to your videos which will appear over the video. It is helpful to everybody willing to make a crisp video and not just to the select few who make a living out of creating content.
Applying overlay on videos enables you to create powerful entertainment for your audience. Overlay can also captivate the audience in a way that has them feeling so realistic because it tells a better and more engaging story. It also brings an edge to reinforce the brand identity. The use of it can also heighten the increase in inactivity.
Here in this post, we will show you the easiest way to overlay videos.
Five Quick Steps on How to Overlay Videos Using FlexClip:
FlexClip is a perfect online tool for overlaying videos. All you have to do is adding a video to the timeline, and then selecting another video, picture, GIF to insert. The while process is easy and effective. Besides that, there are numerous free transitions, filters, animations, and frames to make your video look natural and professional.
Now, why not follow the steps below to overlay videos with FlexClip?
Step 1
Click on the "Create a Video" button to enter the editing panel. You are also welcome to browse Flex Clip's for more interesting video editing and creation.
Step 2
Upload your selected videos and photos to the Media section and apply only video to the storyboard.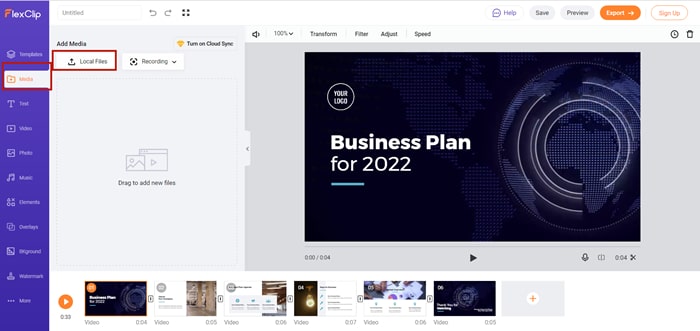 Upload Media Resources to FlexClip
Step 3
Click and select the "Picture in Picture" option. After that, an image overlay will be applied to the video.
Use Picture in Picture Effect
Step 4
Edit the picture add the elements necessary to your works; you can add text, filter, animations, or more to it. You can adjust the photo overlay position at will. You also have the option to resize the photo.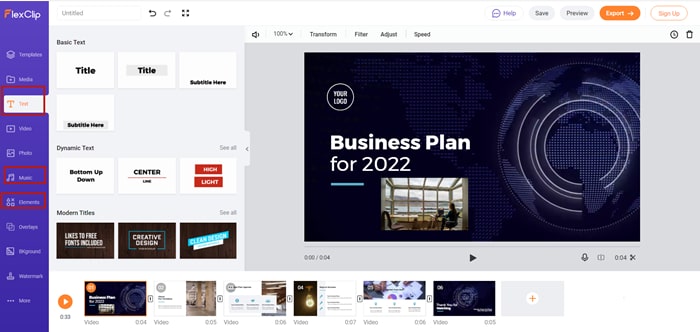 Make Further Adjustment to Video
Step 5
To save the video with an image/video overlay. Preview the video, and then download it to your computer. Follow the instructions before saving it.
As you read through the steps, creating an overlay to your videos can impact its quality; exploring what FlexClip has stored for you can give you the privilege of comprehensive software without any monthly charges to think of. You only have to sign up, and it will help you create a video everyone will love.
The Bottom Line
That's all for how to overlay a video. If you find this post helpful, please do share this post with others. By the way, FlexClip helps you create all sorts of video, like YouTube video, explainer video, infographic video. Give it a try!