Summary: Becoming famous on YouTube only takes a few steps. Check the detailed steps below and follow them, you will become a successful YouTuber.
Internet celebrity has become a dream job of many youngsters. Platforms like YouTube, Instagram offer equal opportunity for each one to become famous and gain fortune. Want to become the next big name as a YouTuber?
This blog will show you how to become famous on YouTube step by steps and some extra tips to be a famous YouTuber. Now, let's start from scratch.
Don't Miss: How to Make a Tik Tok Video >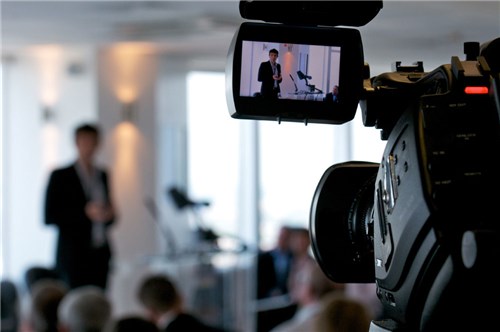 Image Board: How to Become Famous on YouTube
How to Become a Famous YouTuber
Step 1. Set up Your YouTube Channel & Identify a Name
Sign up for a Google account with your phone number or email address.
Visit YouTube.com and sign in your Google account.
Click on the profile icon, tap on Settings > Create a Channel.
Giving YouTube channel a good name is what many YouTubers neglect from the very beginning. A good YouTube channel name should be attractive and unique, and it can relate to your video content or your personality.
Step 2. Pick the Right Equipment
To make good videos and deliver excellent contents to the audience, you need the best filming and editing equipment. Below is a list of necessary equipment to become a famous YouTuber.
Camera: Not all camera will do to make YouTube videos. One camera that can deliver good quality video in Full HD (1080p) is preferred. The flip screen (in case you don't have to team to do shooting), LCD monitor, and built-in Wi-Fi can be big bonuses.
Microphone: As is suggested by many professional editors, it is better to do voice over after shooting. Not all camera can record voices well and a microphone can pick sound with clear range.
External Hard Drive: You need to store recorded videos! Even if your channel goes down, an external hard drive helps to store the data for a lifetime.
FlexClip: It is a free editing software. A video is 40% of filming and 60% of editing. FlexClip can help make professional edits, like video cutting, music trimming, text adding in an easy and simple way. It also offers a rich media library of music, photos, and video clips, which you can use to touch up your videos. Last but not least, FlexClip exports video in Full 1080p HD. All your videos will be pleasant to watch.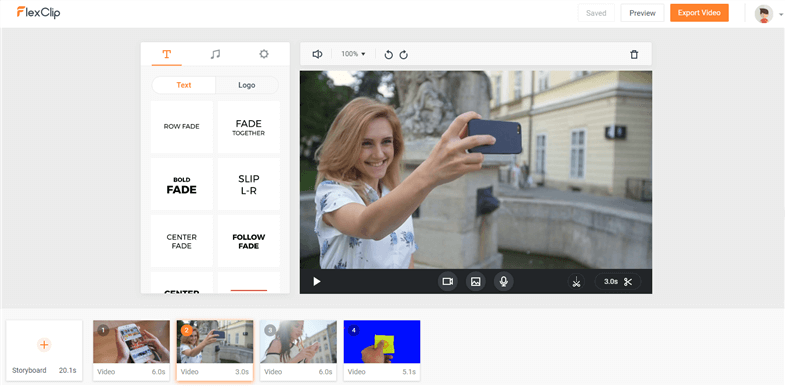 Image Board: How to Become Famous on YouTube - FlexClip Overview
Step 3. Map out Content and Schedule
As research goes, fun videos about daily life, and videos about food, travel, music wins most likes. Before starting to make a video, make a survey to see if this type of video is liked by most people.
YouTube prefers YouTube channels that have regularly updated videos. You can update videos once or twice a week, according to the creation process.
Step 4. Film, Edit, and Update
It doesn't take you years to be able to shoot video clips. Majority of cameras are quite easy to use. We suggest that you shoot a video for the same scene more than one time so that you can pick the best one for editing. Make sure the background is clean and avoid shaky scenes.
Important as it is, editing can easily be done with FlexClip. Check this post on how to make a good YouTube video with FlexClip >
The best length for YouTube videos is about 3-5 minutes. Never make a video too long.
Remember to make an intro for each video. A quality intro shows the brief content of your video and attracts more people. The best length for the intro is around 5 seconds.
Step 5. Promote Your Channel
Don't sit and wait for views coming to your channel! All social platforms like Instagram, FaceBook, Twitter can be used to market your YouTube channel.
Besides using other platforms, you can also try to contact other famous Youtubers, asking them to mention you at their videos or give your video a link.
Extra Tips to Become a Famous YouTuber
1. Find out who your competitors are and analyze why they are popular. Collaborate with them if possible.
2. YouTubers are busy, but it is viral to spare sometime interact with your fans. Doing so, your fans will be less likely to unfollow you.
3. Mind the SEO skills. Include your video keywords to the title, description, and tags. Doing so, your contents will be more discoverable by audiences.
4. Watch other famous YouTubers' video. It is important to learn how other people make videos and get the latest trends.
5. Be consistent. It might take a long time before you can really be a famous YouTuber. Keep updating and eventually, you will make it.
6. Use trailers. Trailers are always helpful to attract more views. Before going alive or creating any long video, do remember to create a trailer!
The Bottom Line
That's all for the detailed steps to become a famous YouTuber. Follow them and you are the next big name on YouTube. On the way of being a famous YouTuber, FlexClip is always there for you. Try it now!