We recognize that, the entertainment business continues to captivate a big portion of the public with its distinctive and original concepts. Undoubtedly, the foremost popular app for this era is TikTok, which people of all ages like. Statistics show that over 500 million people are using TikTok everyday.
To make TikTok videos more captivating, many people learn how to add pictures to engage their audience. Apart from that, many people also tend to combine several pictures together as a slideshow, one of the most popular video forms to give viewers a nostalgic feeling.
Not everyone knows how to add photos to TikTok, which gets extremely chaotic going through all the processes, which isn't a thing to worry about now, as we have sorted all the procedures below for you to follow and apprehend easily.
How to Make a TikTok Video with Photos
Typically, there are specific photos that you want to collect and turn into a film to share with your audience. You can create a montage video just like you wish as it is extremely simple to add photographs from your photo library rather than shooting a movie, and the best part is it only requires a few more steps.
Here's how to add photos to TikTok;
Step 1
To begin, launch the "TikTok" app and then click the "+" symbol when it appears. Then, in the bottom right-hand corner of the window, press the "Upload" option.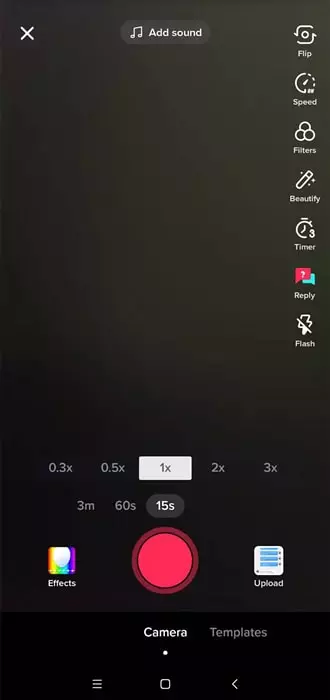 Open Your TikTok on Mobile
Step 2
After that, proceed to the top where you will find "Image," which you need to press, and then choose the pictures you want to have in your video.
Step 3
Click the bubble symbol within each image to attach more than one. Then, just like any other video, post it.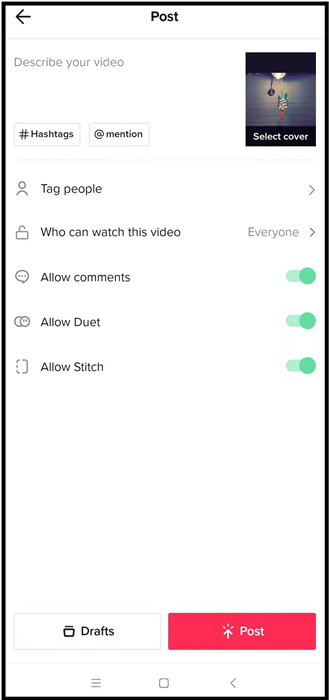 Post the Video on Your TikTok
How to Create a Photo Slideshow Video and Upload to TikTok
Using a slideshow is another opportunity to include photos to TikTok. If you wish to provide more than one image in your video, this is the preferred alternative. Templates, often known as "Slideshows," are an excellent method to personalize your video and grow your TikTok audience. Uploading photographs to TikTok is amusing and straightforward, whether it's some hilarious photographs of you and your mates or something serious like a tale you want to convey.
Here's how to add pictures to the TikTok slideshow video;
Step 1
Initially, you need to open the app of "Tiktok" on your gadget.
Step 2
Then, to begin recording, select the "+" icon.
Step 3
Subsequently, select "Photo Templates" from the drop-down menu.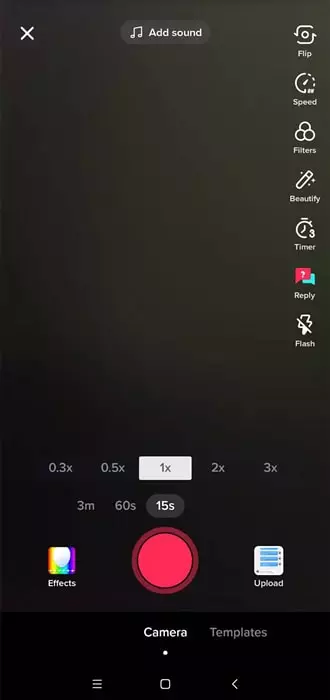 Open Your TikTok and Find Template Button
Step 4
Next, choose the template of your choice which you would want to include from the given options.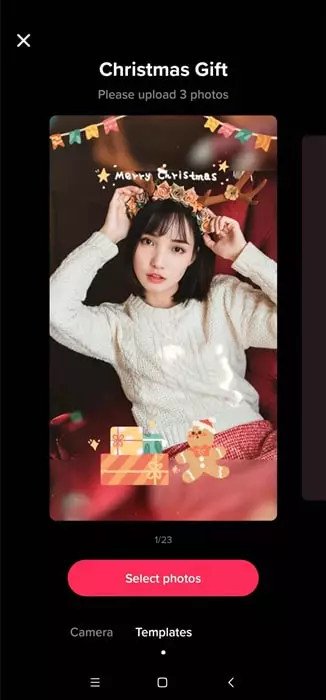 Select a Slideshow Template
Step 5
To make a TikTok slideshow, select the photographs you wish to include, then hit the "Slideshow" icon. Press on the photos you would like to feature in the film in the sequence you need them to display.
Step 6
Further point to remember is that each template only allows you to submit a certain number of photographs. Press "OK" at the top of the page when you're done uploading the photographs.
Step 7
The pictures are done uploading on your TikTok, which you are ready to submit and share with others.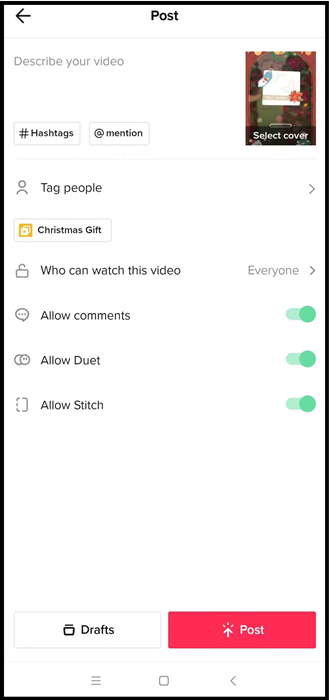 Share Your Photos with Slideshow
How to Add Pictures to TikTok Video After Recording
Usually, we do wish to include photographs in our TikTok videos after we have recorded them. It is not so difficult to do, and the outcome is terrific.
There are several steps which you need to follow on how to add pictures to TikTok video after recording, which are as follow:
Step 1
First, you need to go to the 'Tiktok' application to add pictures to the TikTok video after recording.
Step 2
Secondly, you need to press the "+" icon visible on your screen.
Step 3
Moreover, it is always preferred to select 3m.
Step 4
Now, you need to record a TikTok video.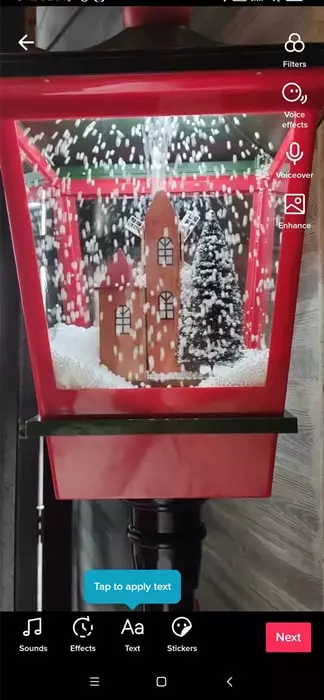 Record a TikTok Video
Step 5
Next, you will have to press "effects," which you can quickly identify on your page. You will have to choose the 'Green screen Scan' effect.'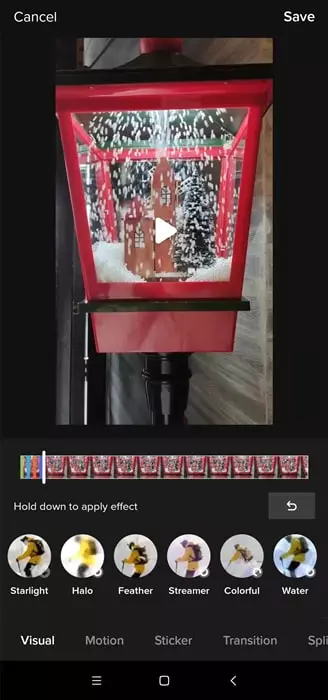 Go to Effects and Edit
Step 6
Furthermore, the next step includes choosing the photographs you wish to include.
Step 7
Once you have selected the picture, scan the photograph by clicking on the recording symbol.
Step 8
Likewise, repeat the same steps mentioned above to include more pictures of your choice.
Step 9
To conclude, post your video and share it amongst your friends.
Create a TikTok Video with Multiple Photos & Videos By Yourself
You're asking how you'll be able to make a TikTok video without any foreknowledge. You wouldn't have to be concerned about adding pictures to the TikTok video after recording or adding images altogether, as we've taken care of it and managed to create it simple for you to establish yourself.
The most significant benefit of utilizing FlexClip for video processing is that you won't have to download the application; this improves the performance because you can do professional editing right on their website. A few of the best features are that it allows you to apply any logos or multimedia watermarks you desire. It is incredibly user-friendly, allowing users to mix videos and make whatever type of film they want, as well as offering expert video, picture, and audio templates defining their rich media resources. Cherry on top, you don't have to be some expert to use FlexClip as it contains powerful editing tools which are extremely easy to use making you less anxious.
The Bottom Line
Now that you are aware of how to add pictures to tiktok videos, we are certain, you must be having fun creating your version. To create a video containing multiple photos and videos by yourself there is nothing better than FlexClip software which provides you with variety of features and functions making it user friendly and accessible to everyone. You can use it to make many more videos for different applications such as Facebook, Instagram and Youtube, which will certainly up your game and gain you followers and audience to engage with your content and the platform you provide.