Watching videos has become a trending way of entertainment and all of us are trying to create videos to share fun and happiness. There are hundreds of video editors on the market and CapCut, launched by the ByteDance, is an outstanding one because of its versatility and compatibility.
If you've made appealing videos with music, you'll find it's important to match the music beat with video. Luckily, you can use this function of CapCut as a freebie. Today, we're going to talk about how to add beat on CapCut.
Why You Need to Add Beat Markers in Videos?
Have you ever seen videos that represent important scenes with high or low points of the track? How to find the synchronous point? That's where the "add beat" function comes in. It helps you mark beat points on videos and makes it obvious for you to change scenes in sync with the rhythm. Therefore, it's necessary to use the "add beat" tool to make some cool videos that would match the beat of music.
How to Add Beat in CapCut
Step 1
Download CapCut from your Google Play store or Apple store and complete the installation.
Step 2
Press New Project and select your primary video clip to add.
Step 3
Click on Audio and tap extract then choose the beat you want to use.
Step 4
Move to Match Cut panel and add beat as many as you want. If you mark any beat by mistake, tap the delete button to remove it.
Step 5
With the beat marks, you can zoom the video or match the beat of music effortlessly.
Step 6
Save and export the video.
How to Use the Add Beat (Match Cut) on CapCut
Bonus Tips for Computer Users
Maybe you've found that CapCut is exclusive to mobile phone users which means you can't use it to edit videos on computer. No worries, here we'd like to recommend a CapCut alternative for PC - FlexClip.
FlexClip is an online video editor packed with a clean interface and powerful functions. No matter what type of video you want to create, FlexClip will lend you a hand with the easiest-to-use editing tools. Besides, it comes with a wide range of media resources and effects to make your videos stand out. If you have no idea for where to get started, ready-made template is the selection you can rely on to customize videos.
Key Features of FlexClip:
Change video speed based on your needs
Multiple music stock for you to choose
Audio fade-in and fade-out functions are available
Steps to Make Videos with FlexClip
Step 1
Move to FlexClip's editor page. You can start from scratch or select one template for beginning.
Step 2
Upload all your local sources and drag them to the storyboard panel.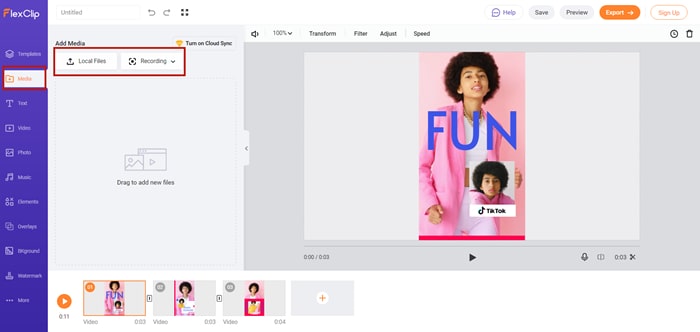 Upload Media Resources to FlexClip
Step 3
Loads of editing functions are displayed at the left. Fell free to add text, music, shapes and other elements. Do further adjustment like transition, speed change if needed.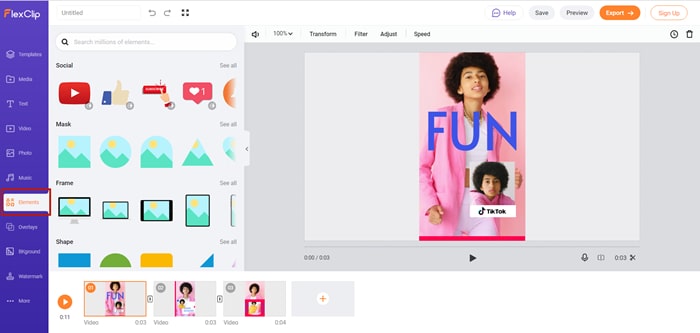 Editing Videos in FlexClip
Step 4
Save and export videos.
The Bottom Line
CapCut is the top-notch video editor for mobile phone users while "add beat" is one of the outstanding features. You can use this function to match the beat of your music to create cool and stirring videos. As for computer users, you can depend on FlexClip to release your productivity. It not only offers awesome video templates but also provides powerful editing tools. Give it a try right now!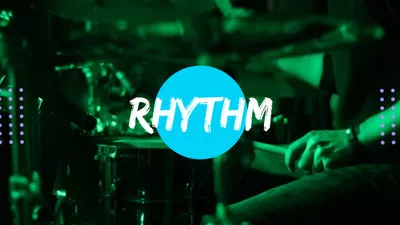 Youtube Intro For Music
Dj Intro