YouTube can be quite challenging sometimes, especially with it's continuous updates. One of these many contradictions in YouTube is the Unlisted videos. In this case, the playlist may be visible and shareable using the link. Here, your unlisted videos won't be visible on the channel homepage of the Video tab. When a YouTube video is tagged Unlisted, it simply means that it won't be displayed on YouTube's search engine results. The only reason why it will be is when someone adds the unlisted videos to the public playlist. But note, that you can always share the URL to an unlisted video.
There is no complex procedure in setting unlisted videos, you just have to do the right thing. To do this, sign in to your YouTube Studio account, on the left side of the menu, click "Content." Scroll to the video you wish to update, then select the "Live" tab. Click on the arrow that points downward, just under "Visibility," choose Public, Unlisted, or Private. Click "Save" to save your setting, and you are done. Also note, that setting a video as Unlisted on YouTube will make it not appear in any of YouTube's public domain.
Can't Miss: How to Upload a Video to YouTube>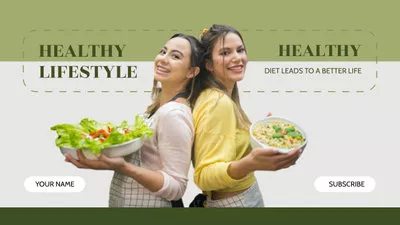 Healthy Lifestyle Youtube Intro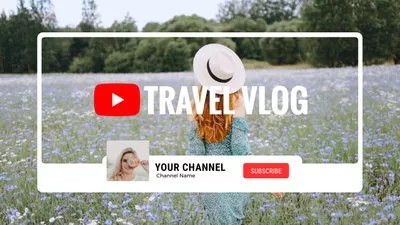 Lyric Video
Unlisted Video Vs Private Video
Don't get an Unlisted video missed up with Private Videos, they are both different features all together. While unlisted videos can't be visible on YouTube's search engine results, Private Videos can only be viewed by people who have been invited to watch the video; it is entirely two different things. Again, for Private videos, you will need to sign in to your YouTube account if you wish to watch a particular video, otherwise, you or someone you shared the video with won't be able to view it.
In summary, a private YouTube video means that nobody will have to see your videos except those you have been invited to do it. As a matter of fact, Private Videos can't be listed on either YouTube or Google results. As for unlisted videos, it is just another way of saying that the uploaded videos will not be displayed on any Google search results hence, only people with access to the links can directly access them. So, although the two features look similar, they both serve different purposes.
Why Use Unlisted YouTube Video
Well, you might be thinking "why will anyone want to use an unlisted video?" Well, the thing is, there are occasions that really call for it. Some commonest ones are moments when you need to share an exclusive video with either your colleagues or anyone within a specified circle. These videos can be used if a lecturer needs to share them with his students, or if a company trying to pass a message to a particular department without having to make the conventional meeting call. There are more scenarios though, but whichever one it is, unlisted YouTube videos are designed to serve in very reserved situations.
How to Find Your Own Unlisted YouTube Video
For those who are new to the feature, this is how you find your unlisted YouTube videos.
Step 1
Log in to your YouTube account. On the browser (or app), click your YouTube profile which is located on the upper-right-hand side of the screen.
Step 2
A drop-down menu is expected to appear, click the YouTube Studio option.
Step 3
Tap the "Video" option located on the left pane.
Step 4
A new page is expected to open, with all your uploaded videos aligned. Then go ahead and select the unlisted videos you want to watch.
How To Find Your Unlisted Videos On YouTube
How to Find Other People's Unlisted Video without URL
Before we do this, note that there is no specific way of doing this. There are actually three known methods of finding other people's unlisted videos without URLs, but we will be listing two popular ones. There may be more out there, but these are considered the most likely.
Method 1: Unlisted Video website
You can do it using the Unlisted Video website. The unlisted video website was introduced on the 28th of December 2014 by Statistical Consultants Ltd. It is a place where users can look up, submit, and watch unlisted YouTube videos. It doesn't require registration before you can use it, but unfortunately, the security of this website is in doubt. It is also stipulated on the website.
Method 2: Search Operators
The term "Search Operators" are a group of symbols or words used in finding a particular result. Using search operators on Google can help users narrow their search results to find the exact cm video they are looking for. Just as the videos will appear as Google search results, the unlisted YouTube videos you are looking for will appear as well.
The Bottom Line
We believe this piece can help you understand how unlisted YouTube video works. You have to also understand that since YouTube engages in regular software updates, there might be a slight change in the website arrangements – but either way, the method remains the same. And please endeavor to like and share this article to reach a wider audience.