Fathers have always been the backbone of every home, and the least any child can do is wish their father well during this the father's day. And what better way to do this than not with a good father's day card. And considering the fact that we are in a digital age, a fathers day eCard should be the least and better way to appreciate your father. All you need is to get the right words that work.
If you have noticed, we have always used the word "least" to describe the gifts your father deserves; because they deserve more than a Fathers day eCard. An ecard with the right words on it can be worth a million. This is why you don't just get an eCard, but with fitting words and designs. An eCard has a way of penetrating the reader's psyche, so the need to find the perfect sentence is very important. This is why we have created a guide that will help you find the best Father's Day eCard maker and eCard templates. Read on.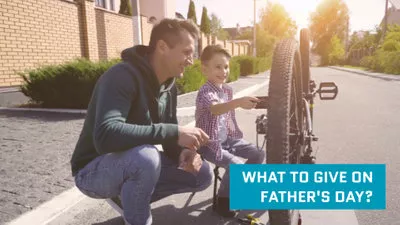 Fathers Day Gifts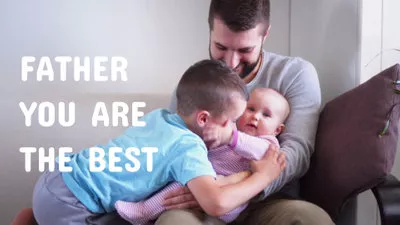 Happy Fathers Day
Fathers Day Wishes
Fathers Day Slideshow
Best Father's Day eCard Maker
To get a good father's day eCard means getting the right father's day ecard maker, and FlexClip can do just that. FlexClip has been confirmed to be the best father's day eCard maker and used by thousands of caring sons and daughters around the world to express their love for their fathers. Using the FlexClip father's day ecard guarantees, you get numerous Father's day eCard templates to get started, an easy-to-use and powerful editing features. It also comes with rich text, music, photo, video resources, and no download features.
How to Create a Father's Day eCard
Follow the guide below to come up with the best father's day ecard.
Step 1
Upload your preferred photo/video resources to the storyboard.
Upload Media Resources to FlexClip
Step 2
Add interesting text. Here, we strongly advise you to consider your father's personality if you really want to make an impact.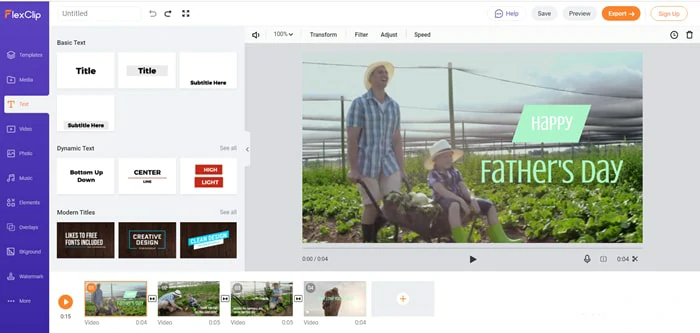 Add Text to Your Video
Step 3
Make more edits, like adding music,
adding filters
. And stick to simple edits, don't overdo it, or you risk missing the message.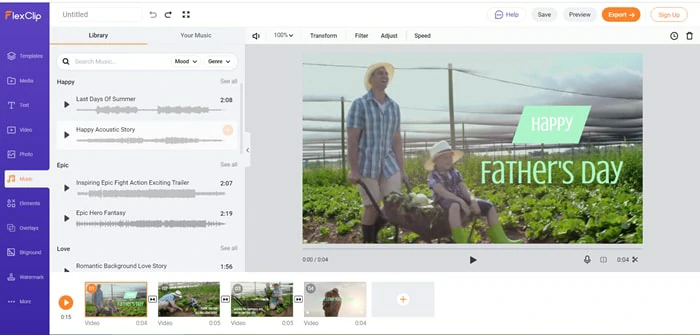 Add Music to Your Video
Step 4
Download & export. And you are done.
Bottom Line
Finally, we will like to add that you can as well find some interesting, funny fathers day cards on FlexClip, that is, for people who want to spice things up comically. But aside from creating good father's day ecards, FlexClip also serves as the best video editing tool used by industry professionals to produce the most engaging video content for social media, business, and personal use. Remember to give it a try!