Discord is a voice, video, and text chat software that tens of millions of people aged 13 and older use to interact and hang out with their mates and neighborhoods. Ever since its inception in 2015, it has grown to include communities from all across the internet having more than 140 million monthly active users, such as authors, creative types, and K-Pop fans. Just think for a moment that when you're catching up you're your friends on Discord and just as you're about to turn on your camera, you realized that your room is still in the process of recovering from a laundry hamper collapse. It's flawlessly fine to leave your camera off, but if you want to turn it on without having to show your shirts and socks dispersed behind you, then you would be in a state of embarrassment. All Discord users can express themselves with video backgrounds by selecting from a selection of Discord-provided backgrounds, and can also upload customized backgrounds.
The Finest Discord Video Background Maker Available Online
FlexClip enables anyone to create a stunning and memorable video background in minutes, including Discord video background, Discord backgrounds video and video backgrounds discord. FlexClip provides a wide range of video templates that can be customized. You don't need any special software or to be a specialist in video production or editing. There are a plethora of other promotional video creators on the market but why does FlexClip come highly acclaimed?
Simplistic Usage: It has a simple user interface and is equipped with the basic features to customize a video background, allowing even inexperienced users to get started on this task.
Resources Extension: You can use millions of Unsplash stills & clips instantly. Saving your time & energy to make more money.
Wide-ranging Widgets: There are numerous vivid and diverse widgets available today that can enhance any video background.
How to Create a Discord Video Background
FlexClip can effortlessly create any background for the entire screen, whether you have a desktop computer or a laptop, or your computer OS is Windows, Linux, or Mac. Just click on the Create a Video button, follow the below steps and you would enjoy the outcome.
Step 1
From Media > Local File, upload your image that you want to use as a background or you can also get some gorgeous background choices from FlexClip's extensive media library with the Stock Media option.
Step 2
To choose the desired presentation for your video backdrop, go to the crop/trim tool at the top of the screen. You can make adjustments here to select and give the most central face and outline to your background.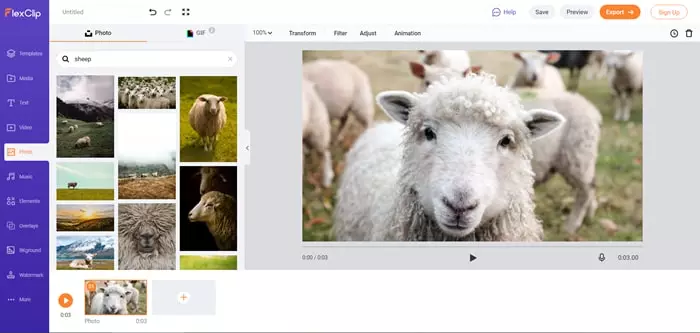 Upload Media Resources from Local Files
Step 3
Add filters, adjust brightness, flip it, and even add suitable widgets to your video backdrop if you want to make it more alluring.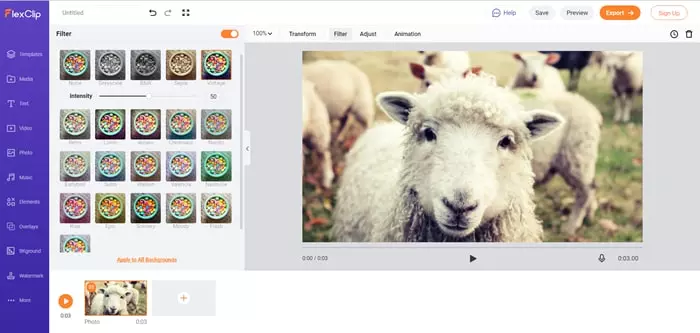 Add a Filter to Video
Step 4
Once you've got your Discord video background looking the way you want it to, you can move on to the next step which is to clip the export button, download and save it on your computer.
How to Change the Discord Default Background Video
In Discord, a Nitro subscription unlocks custom backgrounds for more creative control, while a Discord subscription unlocks six unique backgrounds and a blur effect for every user. Follow the steps below to change the default Discord video background and let your imagination run wild.
Step 1
Click the gear icon next to your username while Discord is open on your desktop.
Step 2
Then scroll down to Voice & Video under App Settings.
Step 3
Click Custom under Video Background and select a background from your file browser.
Step 4
To complete the changes, click Change Background, and your truly innovative background will be fully prepared for the next video chat (on a single account, you can save up to ten different backgrounds).
How to Change Discord Background
The Bottom Line
What are you waiting for? Since adding a Discord backgrounds video, video backgrounds Discord, Discord video background is an indispensable approach to personalize your Discord video background. Go to FlexClip Video Editor right now, and also create amazing videos for your other social sharing platforms, like YouTube, TikTok, Facebook, and Instagram. Give it a shot and make a profound impression in your community.