AI brings infinite possibilities to music video creation! Nowadays, with the thrive of AI, there's a new method to help you make music video - AI music video generator.
An AI music video generator provides a cost-effective solution enabling people to produce music video content quickly. You can easily produce AI music videos from the comfort of your home and without any video editing skills. It can serve as a powerful tool for independent artists or singer-songwriters to visually express their songs and engage with their audience without needing advanced video editing skills. Read this article and you'll know how to generate AI music video.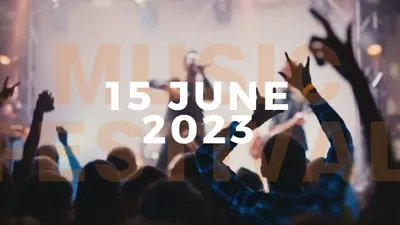 Music Festival Party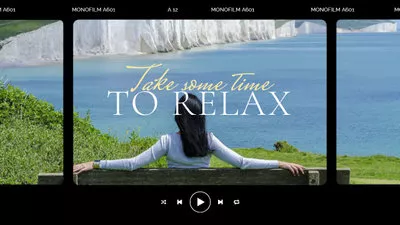 Music Beat Travel Slideshow
Part 1 The Best Online AI Music Video Generator - FlexClip
FlexClip is a fully online and free video maker that allows you to make different types of video in only a few clicks. And backed up by its advanced artificial intelligence, FlexClip can be called the best online AI music video generator. It allows you to make professional AI music video easily and quickly. This AI music video generator will sync your music with the visuals to impress viewers.
AI Text to Video feature can help you to generate music video according to your lyrics or your desired visual effects text. It will extract keyword information from your text or lyrics and automatically match stock photos and videos to generate the footage for the music video. And you can customize the generated music video by adding overlays or transitions as you like.
Try to generate lyric subtitles for your music video quickly? The Auto AI Subtitle generator can help you convert the song lyrics into subtitles or captions for your music video automatically! It supports up to 140 languages, which means that you can transcribe the lyrics into English, German, Chinese and so on in order to allow the audience to understand your song better. You can also personalize the subtitles by changing fonts, alignment or styles.
AI Image Generator feature can help you to create an engaging cover for your music video. It can convert your description into stunning images in various styles, such as 3D, cartoon, painting and realistic photo. And you can download this cover image directly for other purposes, like promotion and so on. Moreover, its different video ratios 1:1, 16:9, and 9:16 can be used to fit different social media platforms.
Benefits of Best Online AI Music Video Maker - FlexClip
Offer strong AI features to generate music video footage, subtitles and cover automatically
Own 10,000+ royalty-free sound effects, images and footage
Allow you to customize music video in terms of cool effects like
filters
, stickers, emojis as you need
Allow you to access FlexClip without installing any software to make your own music video
Support generating music video in different ratios to fit for different social media platforms
It's super easy and free for you to try, no any editing experience required
Part 2 How to Make Excellent AI Generated Music Video in FlexClip?
Can't wait to try the best AI music video generator? Here's how to make an AI generated music video in FlexClip. Follow the prompt to make your own AI music video.
Step 1 Add Music Video Materials (Upload or Generate with AI)
Upload your audio files, videos or images from your phone or PC, Google Drive, One Drive, or Dropbox and add them to the timeline.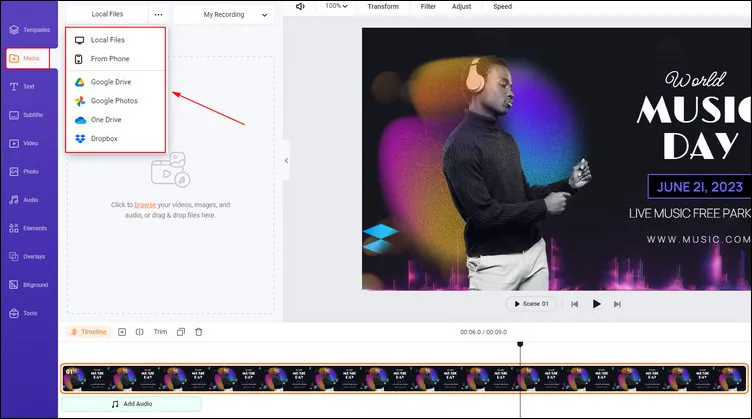 Upload
If you lack some footage for your music video, FlexClip's AI tools can help you create them.
Tap Tools > Text to Video to paste your lyrics here and choose the generation method and subtitles style,then tap the Generate to generate your music video with lyrics subtitles.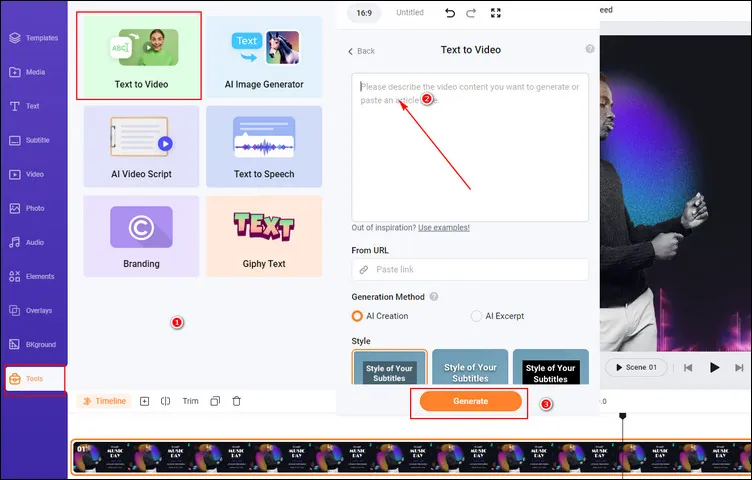 AI Text to Video
If you are not fully satisfied with the generated video, you can load more footage to replace it.
Step 2 Generate Lyrics Subtitles for the AI Music Video
After using AI Text to Video feature, you can get a basic music video with lyrics subtitles. Then you can do more edits on them to enrich your music video.
Click the Subtitles to adjust your subtitles, such as merging or splitting subtitles or changing text colors, fonts and so on.
Edit Subtitles
Step 3 Level up the AI Music Video with Intro, Outro and Cover
Why stop here? You can make more edits to level up the AI generated music video with FlexClip's powerful features and stunning effects!
For example, adding a custom intro or outro is helpful to make the AI generated music video more engaging! Never worry that you don't have good aesthetics to do so! FlexClip's pre-made templates are ready to help.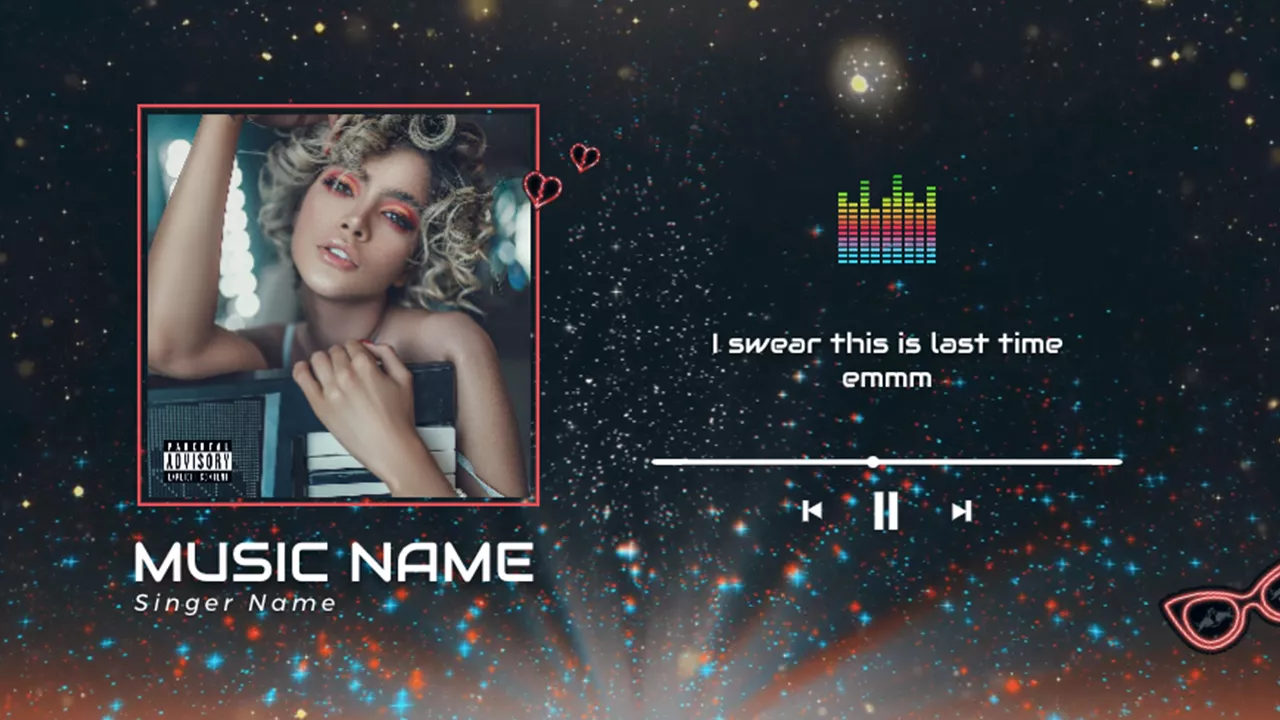 Music Song Lyrics Album Cover Youtube Intro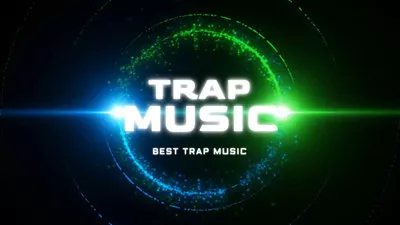 Trap Music Intro Outro
Click the Templates to search for a beautiful template to add a more attractive intro and outro to your music video.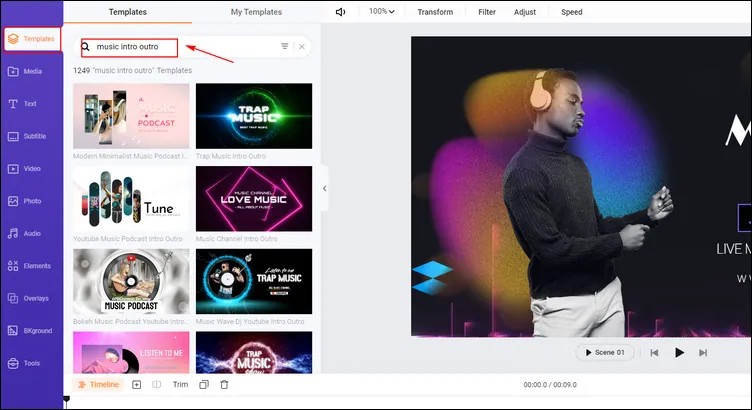 Choose Template
Or, if you'd like to share the AI music video to YouTube or any other platforms, creating a cover or thumbnail for the AI generated music video is necessary! Here you can try one of FlexClip's pre-made templates as below or using its advanced AI Image Generator feature to make one within clicks!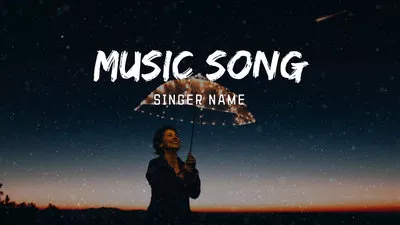 Music Song Audition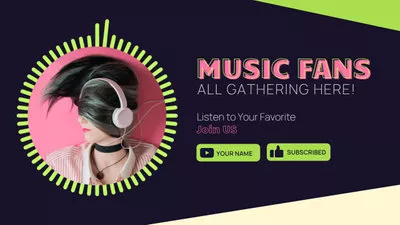 Youtube Music Channel Cover
FlexClip offers infinite possibilities for you to edit your music video, just feel free to try them out and spark your creativity!
Step 4 Download Your AI Generated Music Video
Once you're happy with the generated music video, you can tap the Export to download it.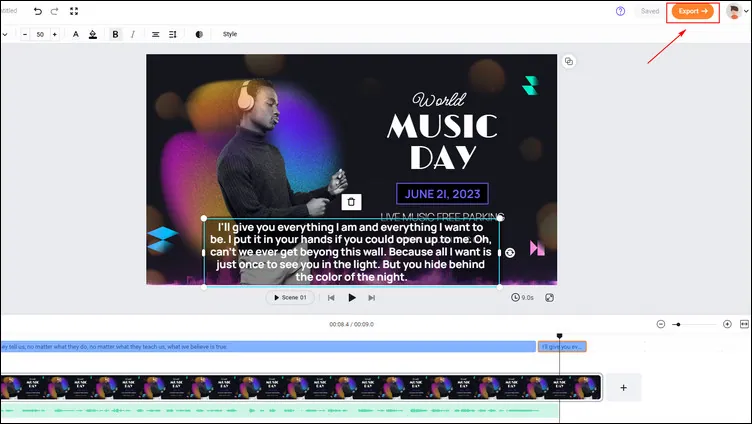 Download
And you can copy link to send the music video to your friends or share it to social platforms directly, such as YouTube, Tik Tok and more.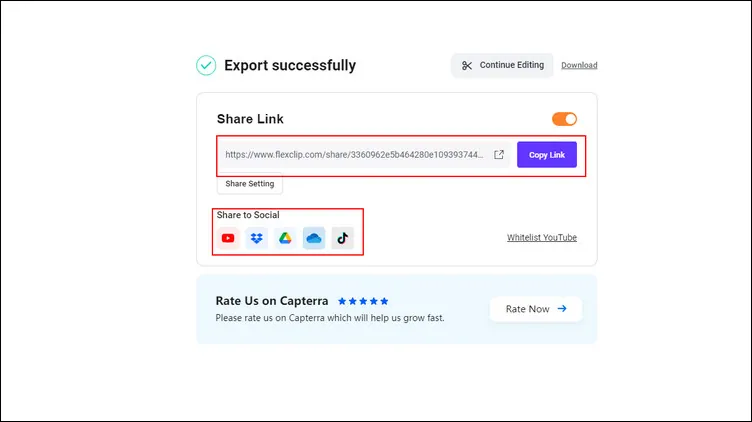 Share
Conclusion
I hope that you got your answers through this article regarding making an AI music video. Luckily, with the help of FlexClip, making music video has become easier than ever. FlexClip is here to simplify your journey toward making high-quality music videos. Try it!