Today, over 2 billion people visit YouTube Music from over 17 countries monthly. This number has been said to have the propensity to increase over time, considering the widespread Internet connection that is fast penetrating in some unconnected parts of the world. Because of this huge audience and market, the company has developed a working YouTube music policy to protect the visitors, investors, and marketers alike against any form of Infringements, violence, and its equivalents.
YouTube had one of the strictest copyright practices in the industry, these copyright rights are used to regulate how visitors handle the platform, to avoid abuse or violation of any kind e.g. copyright infringement. These policies also ensure that users comply with "Digital Millennium Copyright Act," which is used as a YouTube copyright strike system and has grown to become a standard for global best practice for music streaming.
Because of the strictness of the YouTube music policy, nobody would like to be a defaulter of YouTube music policy infringement. So, it will be important if know what these policies contain, how to abide by the rules, and how not to become a victim of the violation especially the updated YouTube music policies 2021. In this article, we have listed some important information that will help you navigate through the YouTube copyright policies. Continue reading.
What's Copyright & Why Is It Important
As boring as copyright write-ups can be, they are extremely important for both the viewers and original content owners. In the case of YouTube, copyrights are created to monitor and moderate ownership. Formally, copyrights are assignable and exclusive legal rights awarded to the original creator for a specific number of years to perform, publish, or paint.
Copyrights are common in the music industry, artistic paintings, films, or the publication of literary works. Copyrights are important in different ways, it allows the original content creators, be it music art, artistic paintings, literary works, etc. the opportunity to benefit from their hard work. People who go against a particular copyright policy get punished, and the YouTube music policy is all out to make sure all their members and visitors alike comply with this rule.
What's YouTube Music Policies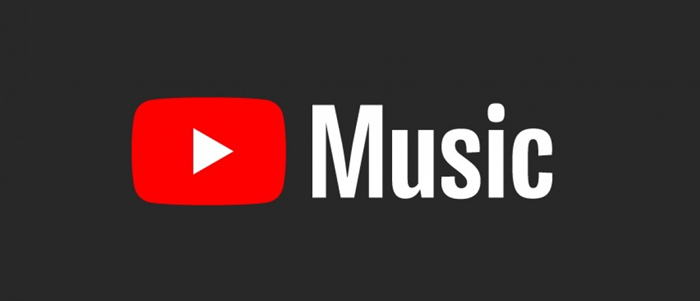 YouTube Music Policy
The YouTube music policies are not different from what is obtainable in other music streaming platforms, but what may seem different is their implementation. A little YouTube music policies search will save you the trouble of falling victim to YouTube copyright infringement. To YouTube, each section of their policy covers or protects each branch of the activities going on in their music platform. For Monetization, the company designed it in such a way that since the original owner(s) of the song has chosen to monetize the song, Ads may appear on their videos.
Another YouTube music policy is Block Worldwide: this applies to one or more copyright holders if they (the original creators) didn't allow the music to be used elsewhere any third party that uploaded the content will face the video being muted or entirely brought down by YouTube. Another is the "Block in some regions or Countries" policies: this is where the original creators of this music deliberately restrict it from being played in a particular region or country. Should anybody upload such music on the platform in those restricted countries, the video will not be viewable.
But if you really need to upload these videos, then you must have to seek permission from the original owners. But mind you, YouTube is not in a position to help you find or contact the parties who may be in a position to grant you the copyright permission you need. So, contacting the original owner(s) directly might just be the best way out.
What to Do When You Get Infringement Notice
Infringement Notices are tickets given to people who violated a particular said rule. Infringement notices can be sent via email, and are also common with people found guilty of overspeeding, toll evasion, illegal parking, etc., the notice should contain your said offense and the amount of money you were fined. This type of notices is also applicable in YouTube copyright infringement notices, they are sent to defaulters who are found wanting of copyright-related offenses.
If you are unfortunate enough to have the main creator file a copyright claim, it is advisable that you personally get in touch with them (the copyright owners) to seek retraction. But mind you, in most cases, some of them might include monitory conditions. Unfortunately, this seems to be the only way to deal with infringement notices, should you delay any further, your video(s) may risk being taken down. But this is a bit different from FlexClip's royalty-free music resources: a royalty-free music platform where music enthusiasts can always use to express their musical cravings without having to pay anything or worry about being a victim of Infringements.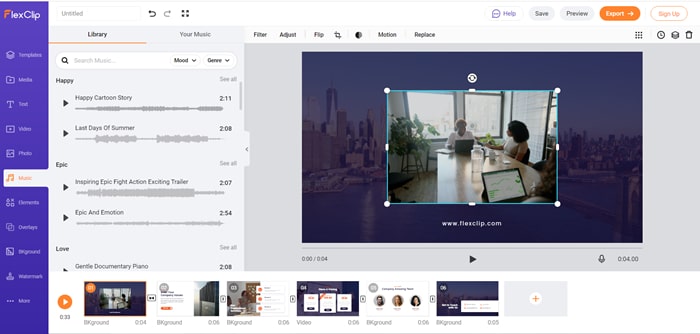 Music Stock of FlexClip
Bottom Line
As YouTube music continues to be the source of daily music exploration to over 2 billion people on the face of the earth, their strict policies seem to be the only working measure deployed to checkmate the workings and make sure they comply with international best practices. But while you work on making sure you comply with the policies, it is also important to maintain the quality of your video. To do that, we will recommend you deploy the FlexClip: the number one video-making platform for creating quality YouTube videos. Give it a try!