TikTok: an entertainment app that specializes in video and image sharing. With over a billion active users, TikTok has grown to become a household name in the entertainment sector. The popularity lies in its impressive features, which contain multiple entertaining functions. For TikTok users, its introduction into the industry is a miracle.
You must understand that every new invention comes with a new culture, and TikTok has done just that. Today, there is this new norm that exists among TikTok users; they always want to know more, see what's behind some popular videos with filters, like silhouette, or reverse their videos. And they can do this by simply removing the filter.
Removing TikTok filter is not as difficult as many will tell you. In this article, we have detailed some step-by-step guides on how to go about removing TikTok filters. Please follow.
There are some TikTok filter templates: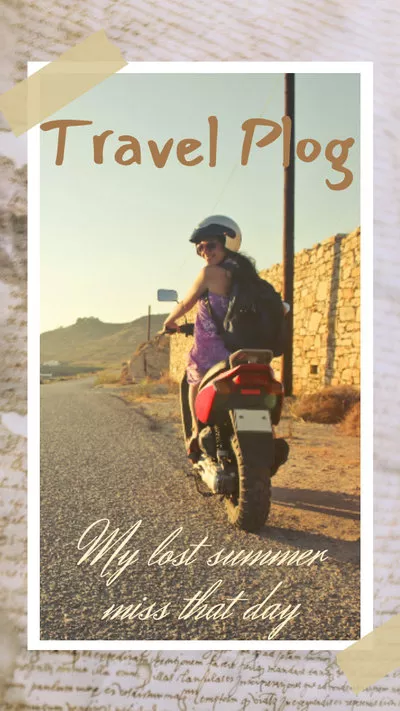 Photo Blog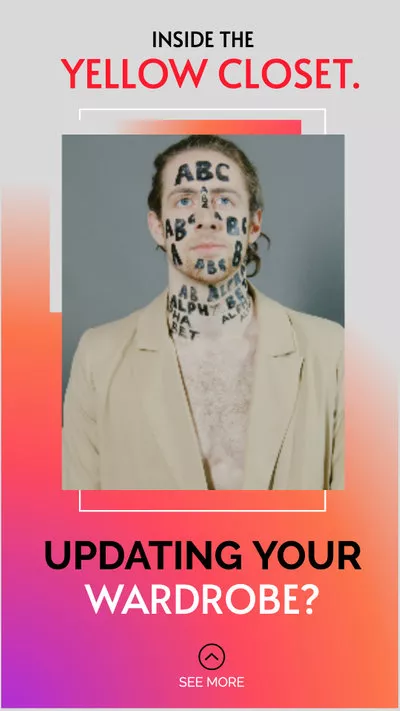 Tiktok Clothing Ad
How to Remove TikTok Filter from Other People's Video
First, we must state that you cannot remove the TikTok filter from other people's videos. But then we are in an app-induced world: there 'maybe' some advanced app somewhere that does. But then we must advise people against going for such tools: they may not be as good as they say – some of them are spy wares disguised into Tiktok filter remover. But this doesn't mean that there is no app out there that can do this, but as we said, we are in an app-induced world that has created room for millions of tech possibilities, but you just have to be careful choosing them.
How to Remove TikTok Filters from Your Video
The process involved in removing filters on a Tiktok video can be tasking for some, but for others, it is just another regular process. To get the needed result, you have to follow the steps involved, which we have listed in the simplest terms. Below, they are stated thus:
Remove Filters of Your TikTok Drafts Before Posting
To do this, follow these steps.
Step 1
Open your TikTok app on the phone. Tap (your) profile icon located at the bottom right-hand corner.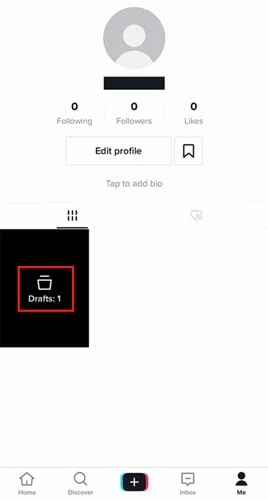 Find Your Draft TikTok Video
Step 2
Go to draft, and select the video you wish to remove the filter. Tap the "Back" arrow located at the top-left-hand corner of the screen.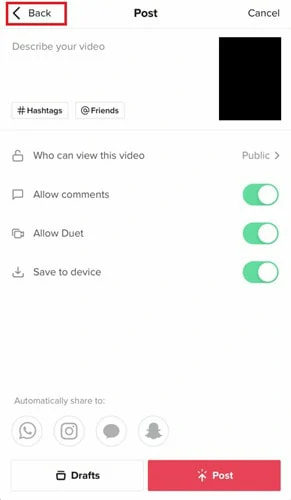 Click the Back Button
Step 3
By now, you should be accessing the edit function. Now, tap "Effects."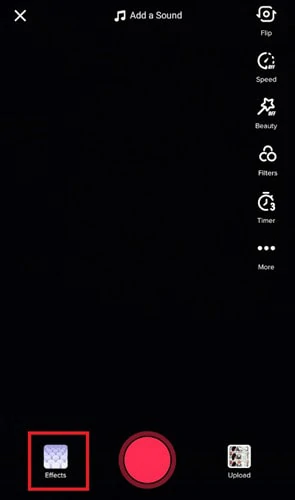 Tap the Effects Panel to Edit Filter
Step 4
Now, tap the "Undo" button to delete all filters added to the video. But in a case where multiple effects have been added, tap the undo button more than once.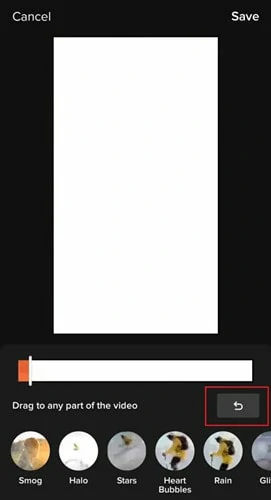 Undo the Former Settings
Step 5
Tap "Next" to save changes, then select "None" to move to the next stage without adding filters.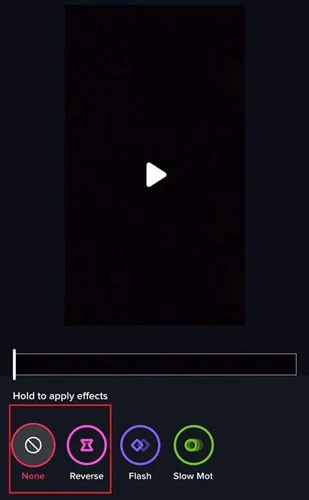 Disable the Filter Settings
Step 6
Tap "Save" to delete all filters from the draft video.
Remove Filters of Your TikTok Recording Videos Before Posting
To remove filters from TikTok videos after recording, follow these steps. But note, this applies only if you haven't posted. Follow.
Step 1
Open your TikTok app on your phone. Start recording by pressing the "Plus" button located at the center.
Step 2
Tap the "Filters" tab located on the left-hand side of the panel. Now, the lists of filters should be displayed.
Step 3
Tap Portrait, and select "Normal" to delete all the applied filters from the video. And you are done.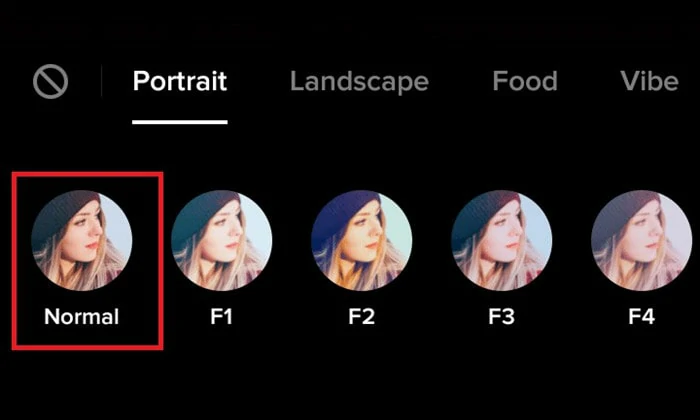 Choose the Normal Option to Delete the Applied Filters
How to Create a Video without Any Filters
Because most people enjoy living in reality, even online, they always like keeping it filter-free. TikTok has given this set of people the opportunity to do so. Below is how you can pull this off.
Step 1
Open your TikTok app, and locate the filter section. Tap on Portrait and choose Normal.
Step 2
Tap the "Effect" frame located next to the Record icon, and set it to "None." Next, go to the "Beautify" option.
Step 3
Adjust all the values in the Face tab to zero. Do the same in the Makeup tab. Then proceed to record your video.
The Bottom Line
We can't specifically say whether it is best to remove filters on your TikTok videos: it is actually an individual thing. While some like to keep it simple, others can't just apply all that smooth faces and red lips filters. But whichever one you are going for, moderation is the key. So, do us a favor, like and share this piece to reach more audience.