WebM is a kind of audiovisual media file format, that is to say, it includes videos and audios. As its name suggest, is designed for the web. WebM uses different codecs to compress files. For instance, the video codecs VP8 and VP9, and the audio codecs Vorbis and the newer Opus.
Because Windows and Mac system does not natively support WebM. It means you can not play WebM file format with a local video player. If you saved a WebM file and wanted to play or share it with others, the best way is to convert the WebM to a common file format, such as MP4, MP3, or some others. GIF, now the most popular video format, is a good choice.
This Could Be Your GIF, Edit Them
Sad Face Dog Meme
Man In Dark Glasses Meme
Top 4 Online WebM to GIF Converters No Watermark
FlexClip's video converter helps you convert WebM videos to GIFs. To use it, you don't have to download any software or launchers to your computer. All you need to do is uploading your source files, selecting the GIF as target format and your desired video quality, and downloading. The exported GIFs contain no watermark! What's better, FlexClip provides you numerous video editing tools like trimmers, filters, speed changers to make the GIF converted from any WebM video elegant and professional.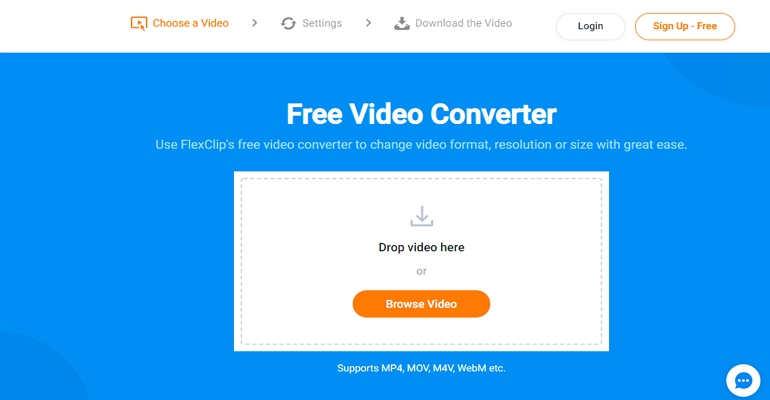 FlexClip - Convert WebM to GIF online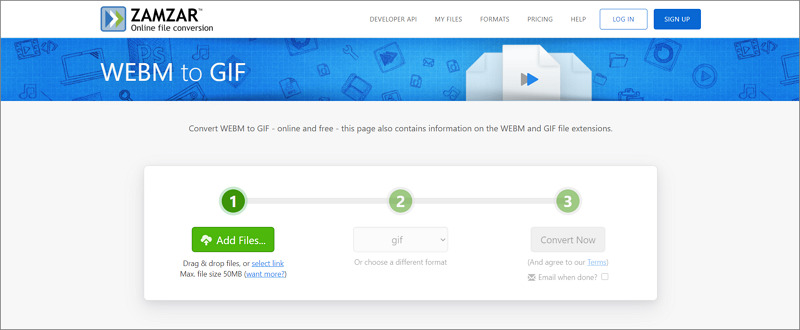 ZAMZAR - Convert WebM to GIF online
ZAMZAR is a powerful online converter. This online tool supports converting many file formats, such as converting MP4 to GIF, converting MOV to GIF, PDF to Word, and so on. You can use this website to convert document format, music format, video format, and picture format. If you want to use this website to convert WebM to GIF, this program may help you a lot.
And this website is also easy to use. Open this website, and click the "Add Files" button to upload your WebM file. And then click the "Convert Now" button that you can convert and save it on your computer.
CloudConvert - Convert WebM to GIF Online
CloudConvert is an amazing website that allows you to convert your files online. This website supports nearly 200 + different file formats, such as audio, video, image, document, presentation, etc. And you also can use this website to convert WebM to GIF.
The advantage of this program is that you can edit the file's weight, height, aspect ratio, and trim the beginning and end of the video during the conversion. This online converter also has a user-friendly interface. Open this website and upload your file, then you can convert your WebM file for free.

Onlineconvertfree - Convert WebM to GIF Online
As its name indicates, you can use this online tool to convert your WebM to GIF for free. Onlineconvertfree is a great online converter. This website supports converting a lot of file formats. Except for the conversion function, this program also helps users to resize video, compress file size, crop video, and more.
And this website also easy to use. If you want to convert WebM to GIF, you need to upload your file or drag it into the mainscreen, then wait a minute, and the converted file will be saved on your computer.
The Bottom Line
To sum up, on this page, we are talking about the best three online converters and a powerful video editor. If you need to convert WebM to GIF, you can choose the one according to your needs. And if you want to edit the video, don't forget to try FlexClip.