Free Christmas Video Templates That're Sweet & Creative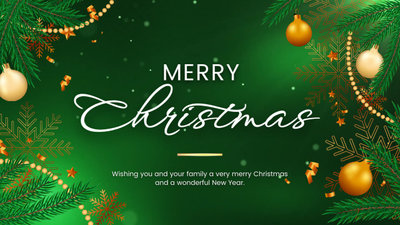 Green Merry Christmas Holiday Wish Intro
Do you need a beautiful intro to make your Christmas video? Try this template for free!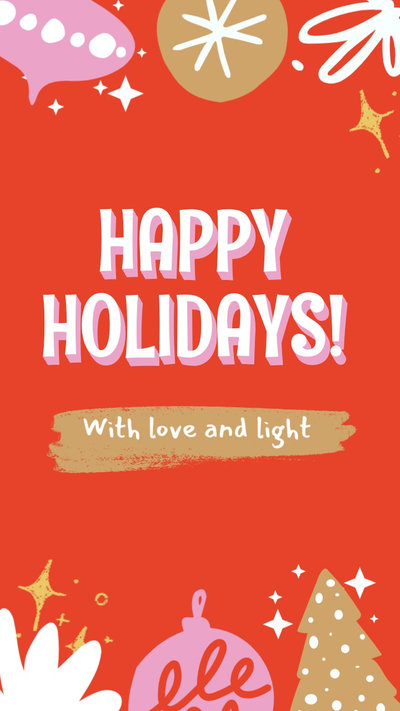 Illustrated Holiday Greeting Mobile Video Message
Come to make a greeting video using this customizable template. It's easy!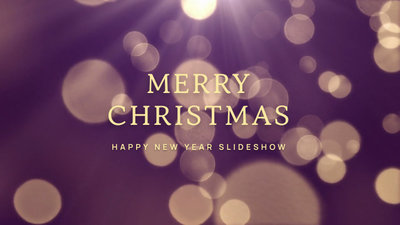 Bokeh Christmas Photo Slideshow
Need any ideas for making a Christmas slideshow? Try this template for free!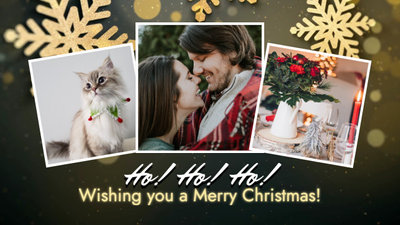 Black Gold Christmas Slideshow Wishes
Customize this template and you can create a beautiful Christmas video in minutes. Try it for free!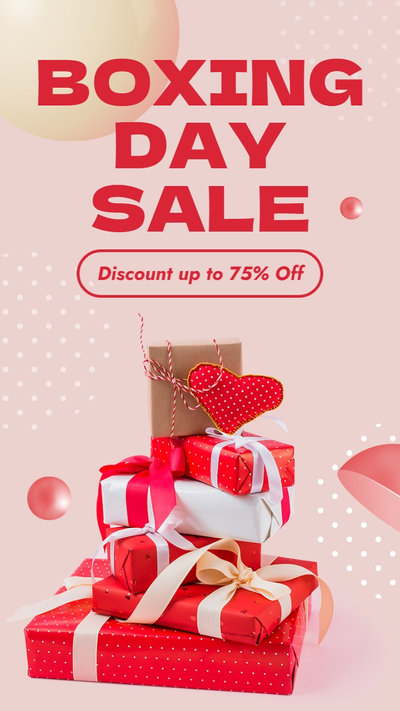 Promo Boxing Day Pink
Boxing day is coming! Make a video to promote your shop online right now!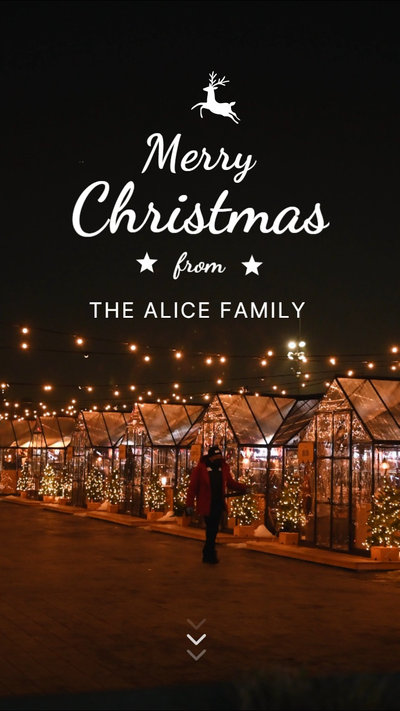 Decorative Wind Christmas Invitation Reels
Merry Christmas! Make a dinner invitation using this template right now!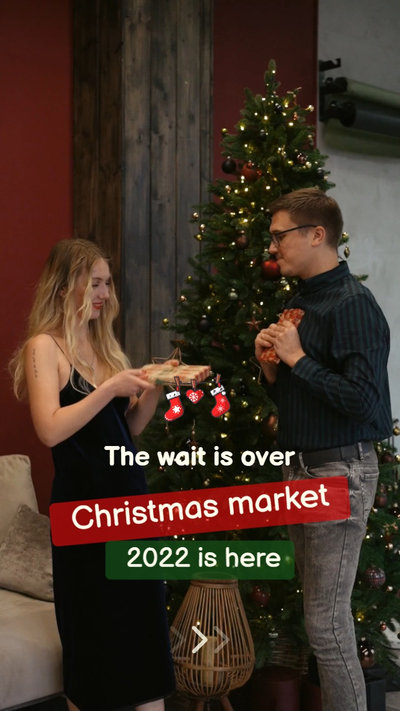 Minimal Christmas Sale Instagram Reels
Make a video to promote your business during the Christmas holiday. It's easy!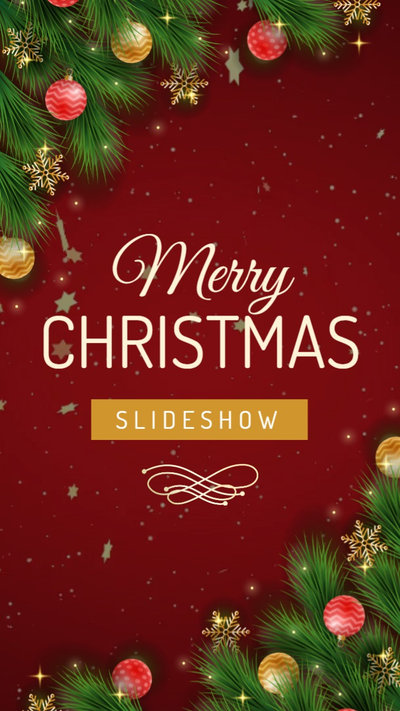 Christmas Wishes Greeting Card with Xmas Reel
Merry Christmas! Make a greeting card using this template right now!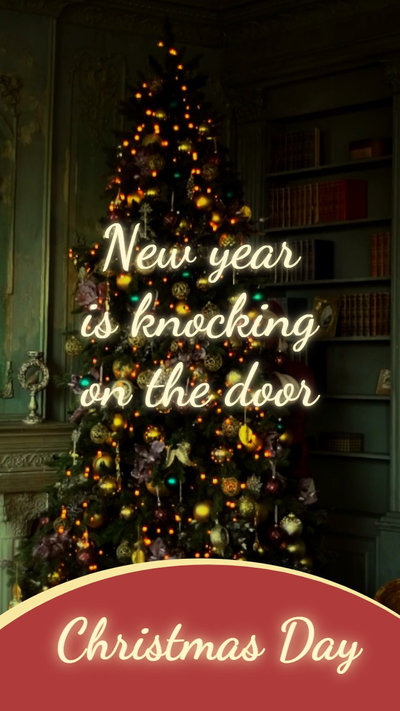 Tiktok Christmas Couples Blessing
Merry Christmas! Make a video to celebrate it right now!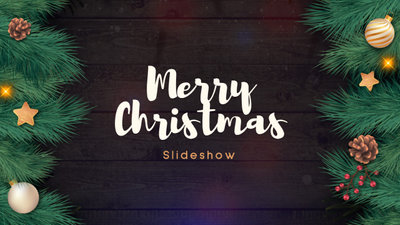 Merry Christmas Slideshow Greeting Wish
Merry Christmas! Make a stunning greeting video for free right now!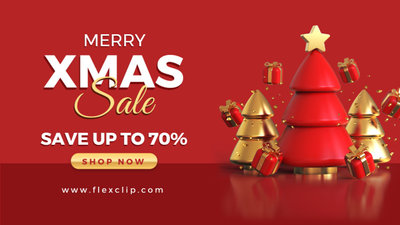 Merry Christmas Menu Restaurant Promo Ad Sale
Have a special offer during the Christmas holiday ? Make a video to share this good news!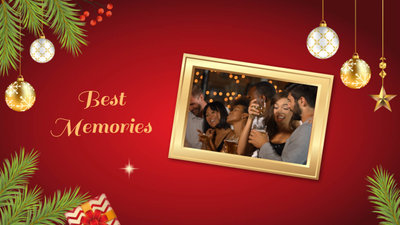 Red Gold Framed Christmas Slideshow
You can make a stunning Christmas slideshow with ease. Try this template for free!
Merry Christmas with a Video for Free
Send Christmas Wishes
Make your Christmas greetings merrier this year by creating a free video with FlexClip. Your family and friends deserve nothing but the best, and a Christmas video is exactly that.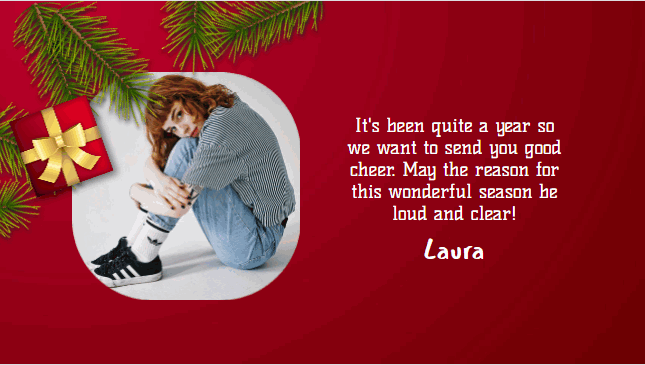 Share Happy Christmas Gifts
Show your child's godparents how their Christmas gifts made your child happy by making a creative video with FlexClip. You can even send them the video minutes after recording and editing because FlexClip is that easy to use.
Christmas Sales & Promos
Now that the holidays are just around the corner, express your gratitude to your customers through a custom-made Christmas video that includes exclusive coupon & sales promo. Or, simply make a Xmas Big Sale video to push sales. Doing so is also a great way to boost your Xmas business.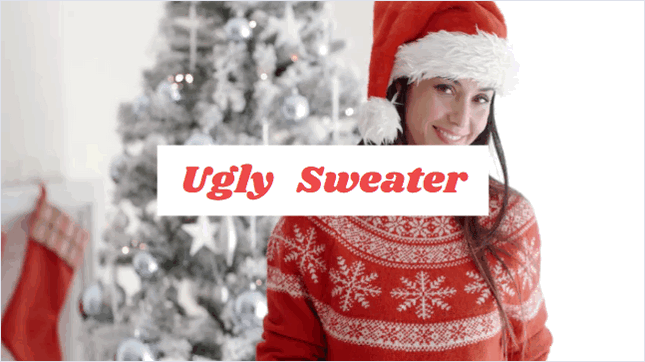 Celebrate Christmas Holiday
Although you weren't with every one of your family this Christmas, you can send them a video from FlexClip. Make them feel like you're all together with a video of Christmas traditions that you usually do.
Easy Christmas Video Maker Best for You
Christmas is fast approaching. And with that, the preparations for this year's festivities are in motion, along with the stress of getting everything right on time and just perfect. Luckily for you, you can check off Christmas videos out of your to-do list because FlexClip is here to the rescue. Not only will you be able to create Christmas videos online for free, but you will also be accessing FlexClip's powerful yet easy-to-use resources and tools.
You can take your happy moments, warm Christmas images, and love-laced words, then roll them into one Christmas video. It is up to you to make it as creative as you like.
Want it to be a funny video? You got it. Simply add your chosen media from your computer, put in the text and music, customize your Christmas video to your liking, and download it to MP4 or GIF. Enjoy a memorable Christmas video with the whole family in just a few simple and easy clicks.
Additionally, you can utilize FlexClip's Christmas videos to generate more leads for business, increase traffic to your site, and encourage more shares on social media. What more can you ask for? Try FlexClip's Christmas video maker for free
Level Up Your Christmas Video by Trying
Creative Christmas Fonts
Suppose you prefer an intricate cursive form or going for a simple, easily read font. You can choose from various animated texts from FlexClip to be incorporated in your Christmas video.
Make a Christmas Video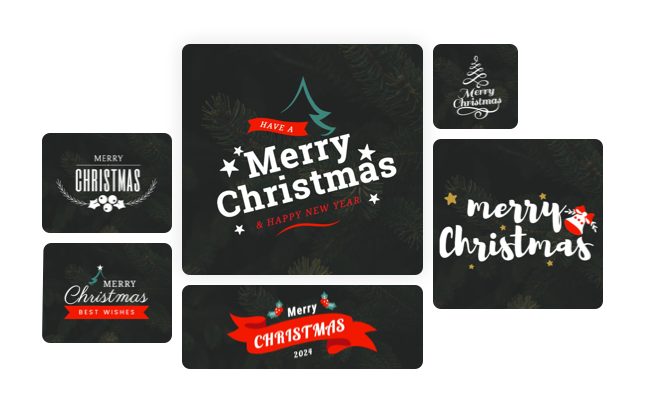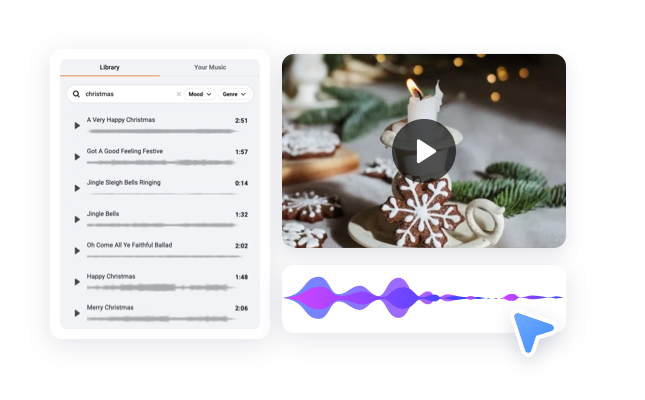 Christmas-themed Music
Wishing someone a Merry Christmas through your video would be incomplete without Christmas music in the background. Make your recipient feel the holiday spirit by adding music to your FlexClip Christmas video.
Make a Christmas Video
Santa Clause Images & Footage
Santa Claus is coming to your Christmas video. Whether it's a fun Santa, the friendly version of him, or the strange one, make your video unique with FlexClip's rich resources of Santa Clauses.
Make a Christmas Video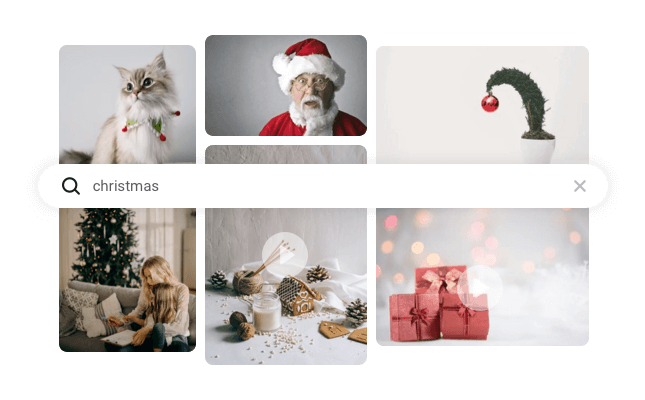 Why You Need to Make a Christmas Video
Boost Sales
A compelling video can absolutely influence buying behavior, leading directly to sales.
Increase Traffic
Nothing can compare to the power of video content when it comes to driving traffic to your site.
Encourage Social Shares
Videos on social media platforms generate more likes and shares than images and text combined.
How to Make a Christmas Video in 3 Steps
Add Media
Add videos or photos from computer or stock libraries to the storyboard.
Customize
Add text, music, and voiceover to customize your Christmas video.
Export
Download your Christmas video in various ratios and definitions or share it online with the world.