Professional Webinar Video Templates for Free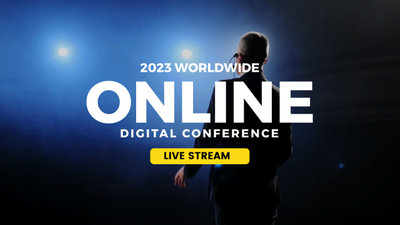 Online Webinar Invite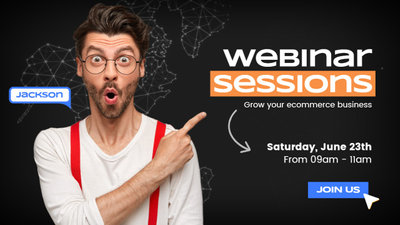 Webinar Promotional Intro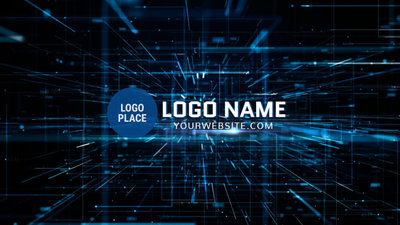 Technology Universal Simple Company Webinar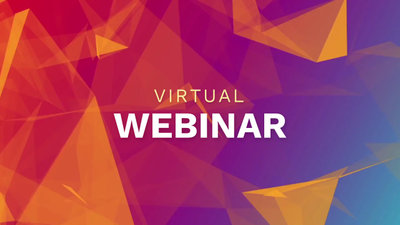 Webinar Event Promotion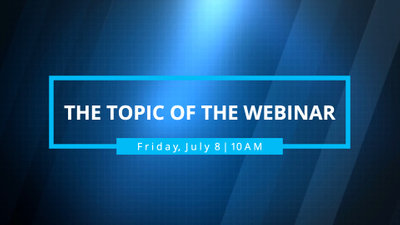 Webinar Promo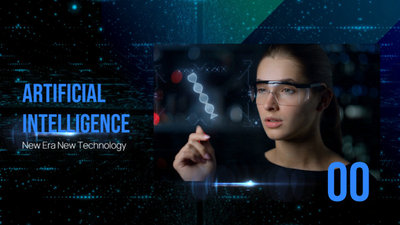 Ai Robot Presentation Technology Universal Simple Company Webinar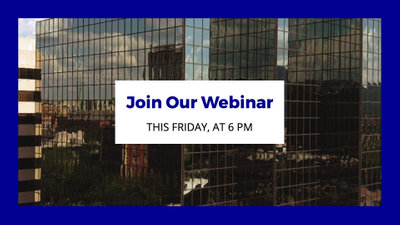 Webinar Invite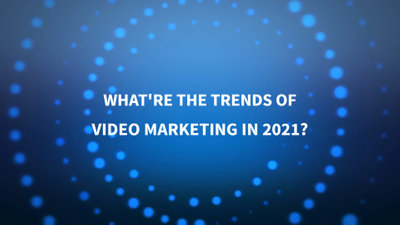 Webinar Invitation
Online Business Webinar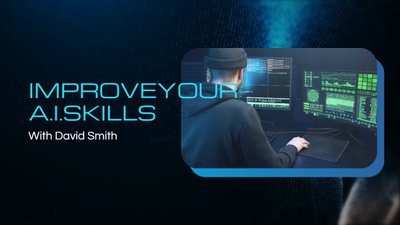 Technology Webinar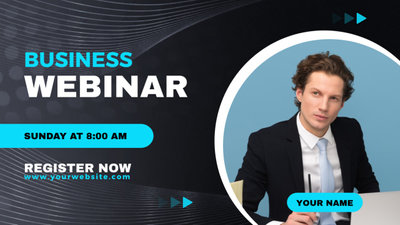 Abstract Line Business Webinar Video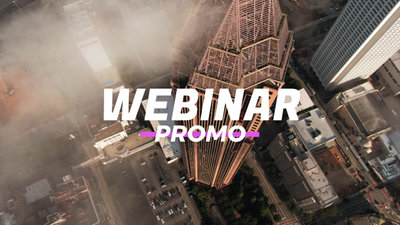 Webinar Teaser
Effective Webinar Videos Created to Meet Your Requirements
Webinar Intros
Show your expertise in areas from art to business to sport to science by creating a perfect webinar intro. FlexClip has all the tools in its arsenal to make this intro happen for you with ease.
Webinar Teasers
Your webinar marketing is not completed without a perfect teaser. FlexClip makes sure that you get ready-to-use templates that perfectly fit the theme of your webinar promo.
Webinar Presentations
Presentation is another important factor that takes your webinar to the next level. FlexClip has all the text effects and transitions and visual uploading supports to get your work done without any hindrance.
Webinar Virtual Backgrounds
Change video meeting background by customizing it yourself using FlexClip. The process is too easy and requires a few clicks so you don?t have to be a professional to get the perfect end virtual background.
Webinar Background Music
With the huge music library, you get the best music that perfectly matches the webinar theme and makes it a lot more interesting. FlexClip music library is constantly updated so that you get the music that you need.
Webinar Headlines and Texts
Lower thirds, texts, fonts, and video titles are some of the best ways to make sure that you get the outcome that you want to have in your webinar video.
Utilize Webinar Video to Achieve Business Goals
Have a Meeting and Discuss with Teammates
Discuss outcome or some issue with your team? A webinar video will help a lot. With FlexClip at hand, your purpose is fulfilled with ease as it has a myriad of tools to get you the results fast.
Promote with a Webinar Video
Use a webinar video to promote your business to the Internet users, especially those webinar videos with experts. Record those influential webinar meeting talks, and make it a promo. Once video is imported into FlexClip, you just need to get the minor touches done and share it to social media platforms for the promotion.
Generate Leads via a Webinar Video
Your lead video must get the best of your business so that they are attracted and information-rich. It is done with the help of professional but easy app which is FlexClip. It creates a better environment where you become the ultimate lead magnet just due to the professional editing of your webinar screen recordings.
Drive Engagement with Prospects
Engagement is not possible if your webinar is not professionally presented. Try to include prospects and engage customers with some tricks. Only FlexClip has all the tools that will get the results that you are looking for in a webinar video.
Get Real-time Feedback
If your webinar video is edited using FlexClip, you may expect to get real-time feedback with increased frequency. People like to response to high-quality video and tell about their thinking. It also helps bring in more customers as the video is watched more.
Establish Brand Authority & Awareness
A poorly edited video can never get you the customers that you have always wanted. With FlexClip, it is never the case as this app never lets it happen. On the other hand, it helps you completely to establish yourself as a brand by using easy-to-use editing techniques.
Best Webinar Video Maker for Web Conferencing & Meeting
Web conferencing is gaining momentum with time, and especially in the wake of pandemic where social distancing is required. FlexClip webinar video maker can be one of the best way to make your conference more professional.
For webinar presentations, FlexClip is the easiest online video editor that you can ever have. Easily create virtual backgrounds & intros that show what webinar has to offer. You can also create titles for webinar presentations. With additional features like text transitions, FlexClip has a lot more to offer than you can imagine.
Why You Need to Make a Webinar Video
Boost Sales
A compelling video can absolutely influence buying behavior, leading directly to sales.
Increase Traffic
Nothing can compare to the power of video content when it comes to driving traffic to your site.
Encourage Social Shares
Videos on social media platforms generate more likes and shares than images and text combined.
How to Make a Webinar Video in 3 Steps
Add Media
Add videos or photos from computer or stock libraries to the scene.
Customize
Add text, music, and voiceover to customize your webinar video.
Export
Download your webinar video in various ratios and definitions or share it online with the world.