Appealing Typography Video Templates for Free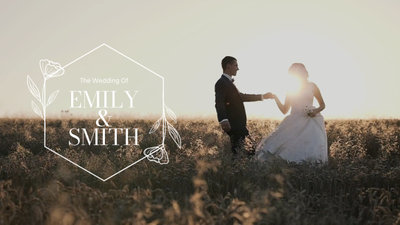 Wedding Typography Template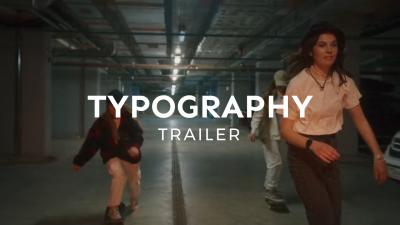 Typography Trailer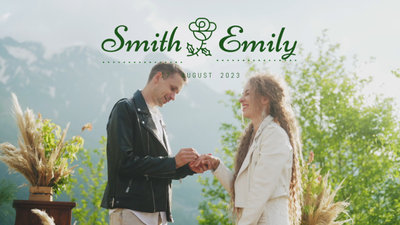 Wedding Typography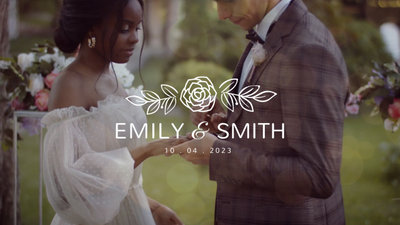 Wedding Typography Sample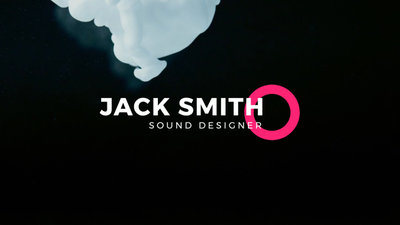 Motion Typography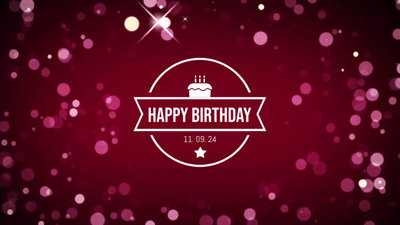 Happy Birthday Typography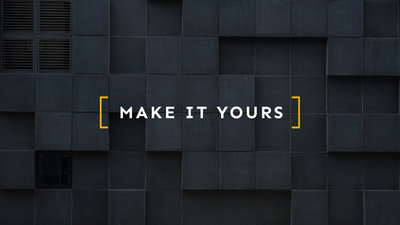 Simple Typography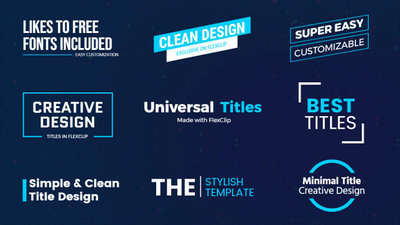 Kinetic Typography Pack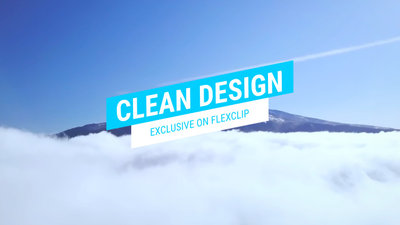 Typography Pack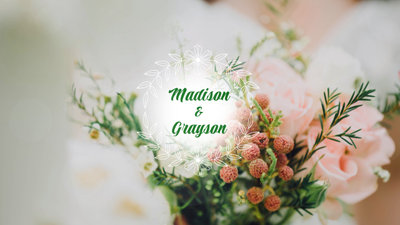 Green Fresh Wedding Typography Slideshow Template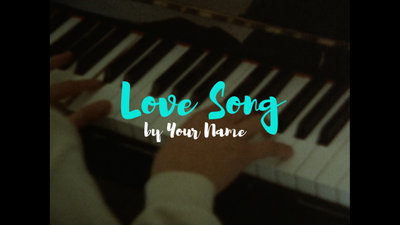 Typography Lyric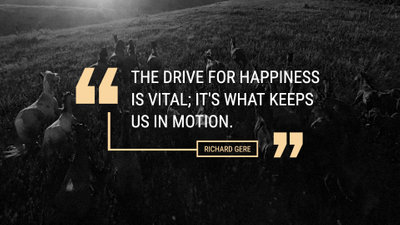 Richard Gere Motion Quote
Creatively Arrange Video Titles & Texts in Typography Way
What Is Typography?
We read & absorb printed words a lot on smartphones, books and the Internet. They are everywhere - road signs, advertising materials and food packaging. The design or arrangement of letters is referred to as typography. It also relates to writing text skill, as it helps articulate different kinds of information, especially when writing reports or other activities for your job, school or personal communication.
Here're the most common types of typography and that you can easily fetch from FlexClip and apply in your own video creation:
Serif and Sans Serif Fonts
Small strokes called serifs are linked to the main section of characters in serif fonts. Print media, such as, journals and tabloids, also frequently use serif fonts. They're an excellent alternative for more traditional texts because of classic appearance.
Meanwhile, sans serif doesn't have additional stroke. Thus, the name 'sans,' which is the French word for 'without.' Compared to serif typefaces, this design is perceived as sleeker and more contemporary. Also, it's easier to read on electronic devices, i.e., laptops, cellphones and tablets.
Display and Graphics Fonts
Display typefaces are available in various designs, including script, blackletter, all capitals and decorative. Display typefaces are great for the modest quantities of text, such as titles & headings, as well as more graphic-heavy designs, due to their aesthetic elements. However, these are not often suggested as fonts for entire text body as they appear heavy or complex in reader's eyes.
Handwriting Fonts
Handwriting is a typeface generally used as headings of stylish graphics & posters. Used in text body, handwriting is supposed to showcase characteristic & art design, which gives an authentic feel to the design. Such fonts are not usually as heavy as graphic fonts, and they give off some sweet vibes through a script-like appearance.
Create a Typography Art at Your Fingertips
Create the best typography art without difficult designs, complex navigations, as well as the hassle of online subscriptions for professional video editing apps. With FlexClip, there's always an easy way to make the best typo art at your fingertips! And yes, there are lots of benefits that you can get just by editing with FlexClip.
Boost Online Sales with Typography Art
With easy-to-use editing tools in FlexClip, you can surely increase your store's sales in just a few clicks on video editing your advertisements. Typography is one of the most underrated aspects in advertising & marketing.
With so many ads, promos & materials in front of potential customers each day, it's essential to design and employ typography in such a way that it grabs viewer's attention and conveys your messages through directly. Viewers are more likely to buy, if you do it this way and try to show your uniqueness & creativity.
Increase Online Engagement through Typography Art
Every content marketing plan is built on the foundation of text material. It's the most common type of material on the Internet, but it's also tightly related to aesthetic value. Typography is crucial, since it's one of the most important aspects to distinguish your marketing video from many others.
Consider that if viewers can hardly see writings on your video because words are tightly packed together or the font is too tiny, they will most likely stop watching and have a bad user experience of video with a terrible expression on your brand. Use FlexClip to create awesome typography art, and use them to increase engagement, particularly on social media.
Make Typography Art a Hobby
Creating typography is like doing calligraphy with your colorful pens & brushes - the only difference is that you are working with your computer. FlexClip makes it much easier to design a decent typo art for your video. Unleash your creative side by creating typography music, movie titles or even short prologues with the help of FlexClip's free typography video maker!
Essential Tips to Create Incredible Typography
The essential part of a typography video is the text itself. It would be more challenging to understand the context without the words, especially when the message is not directly implied in the video. But to make it clearer, texts should also be written clearly and aesthetically. Here are some key tips on how you can create incredible typography with FlexClip.
Try Different Font Styles and Colors
The purpose of exploring different typefaces is to find the ideal style for your video. As a result, the uniformity between aesthetic features and typography offers the user a coherent perception. Therefore, be proactive in seeking input from peers or colleagues on the typefaces you want to use.
Set the Text Alignment
The text alignment shows if the lettering is in proportion to the available space. The alignment of the words with the left margin is easy in FlexClip. Also, try right-aligned or center alignment to make your video typo perfect, highlighting quotations and other significant design components.
Arrange the Texts to Gain Attention
You should add your motto or brand's statement at the top of your advertisement video or social media graphic posts if you want your content to be the center of interest for your viewers. If you want your headline, title, or brand to stand out, choose a different font style from the rest of your content.
Why You Need to Make a Typography Video
Boost Sales
A compelling video can absolutely influence buying behavior, leading directly to sales.
Increase Traffic
Nothing can compare to the power of video content when it comes to driving traffic to your site.
Encourage Social Shares
Videos on social media platforms generate more likes and shares than images and text combined.
How to Make a Typography Video in 3 Steps
Add Media
Add videos or photos from computer or stock libraries to the scene.
Customize
Add text, music, and voiceover to customize your typography video.
Export
Download your typography video in various ratios and definitions or share it online with the world.