Cinematic Scary Video Templates for Free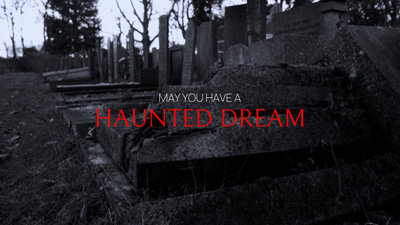 Horror Book Trailer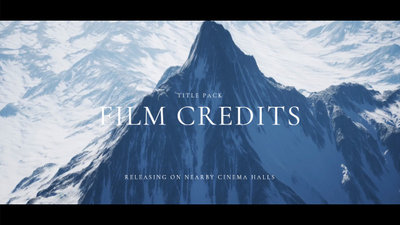 Horror Film Credits Titles Animation Composing Aerial Video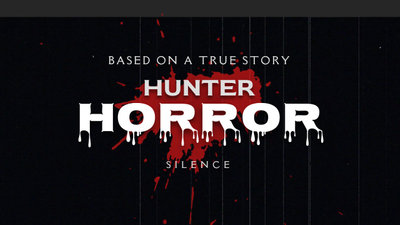 Horror Suspense Movie Trailer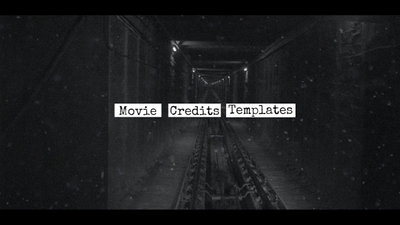 Horror Film Credits Trailer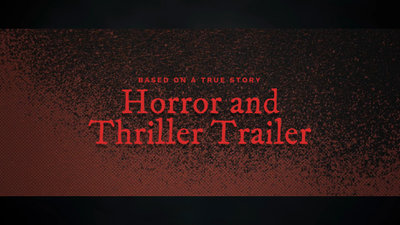 Suspense and Horror Trailer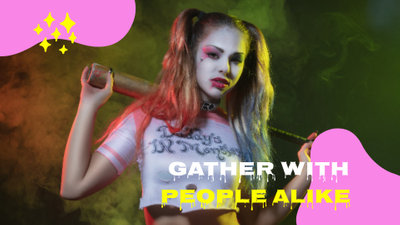 Cosplay Party Invitation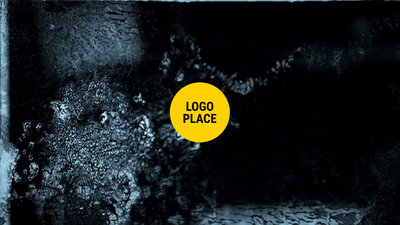 Dark Intro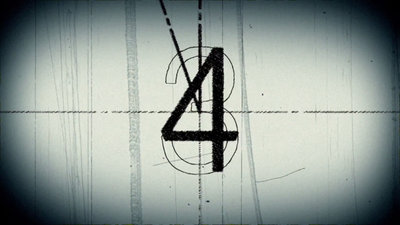 Cool Movie Credits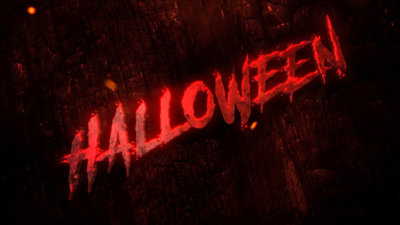 Halloween Intro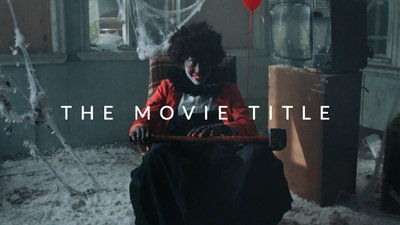 Film Credits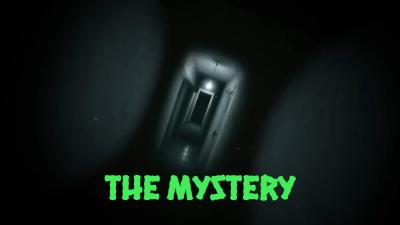 Halloween Greeting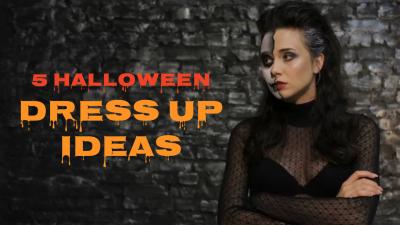 Halloween Dress Up
Scare Someone Real Good via a Custom-made Scary Video
Horror is a genre that is liked by millions all over the world. Horror video is therefore a piece of art & an ideal media to scare others. To make a scary video, you need nothing but FlexClip that will make your scary process too easy.
Whether you've already a horror video or not, you can always edit or make it using FlexClip. It's your best companion in the process as it's browser-based & easy to use. Search through terrifying templates, import one you like, edit it using your creativity, and a horror video is ready.
Tips to Make a Scary Video Compilation Breath-taking
Tell a Horror Story
Telling a horror story is a piece of cake especially if you are creative and want to get the best out of your scary video. Use the right photos, clips, templates and try effects like dim or B&W to get the desired result.
Use Lights and Visual Contrasts
Horror movies require dark themes, you can achieve it using proper lights. Also, FlexClip has plenty of choices to create scary visual impacts. Make sure that the contrast and hue are selected perfectly to make a scary flick.
Choose Spooky Music
It's also simple & resourceful if you are using FlexClip. The library has tons of "freaking out" tracks that'll perfectly match your overall video appearance to give it a spookier look.
Find horror Images and Videos to Add
Search over stock library to find videos like ghost, blood, horror & wired things, and import them all to storyboards. If there're any images to be added, you can also do it easily using this awesome app to produce a horror movie.
Use Scary Text
FlexClip fully supports scary text fonts such as chiller, gargoonies, hollyweird, and jiggery-pokery. Try those fonts for Halloween or bloody ones to make your video even creepier and to intrigue your audiences.
Make Video Creepier by Speeding Up or Slowing Down
Use FlexClip to slow down the video where the scariest part appears to make it spookier. FlexClip has a myriad of editing tools to make this happen. From editor to video pace controller, it has everything that you need.
Use a Horror Voiceover
Import a cold and stern voice that you need to match the genre. Once you have video aligned with FlexClip, you can easily import voiceover, and your scary video is ready.
Awesome Scary Video Ideas to Try
Ghost Video
Ghost videos are taking up the internet. Find ghost videos and images you like best, and show the world that you've created horrible ghost videos using the tools that FlexClip has to offer.
Fun Scary Pranks
Pranks are also used in Halloween, April Fool and various entertaining parties. No one can stand scary pranks peacefully. Once your video is edited using FlexClip video editor, maximal scary results can be captured by combining screaming clips and horror videos.
Weird Haunting Video
Haunting videos always scare people to death. Speed up or slow down, and add the text such as paranormal moments caught on camera using FlexClip. With scary fonts added and speed control, your weird haunting video is ready.
Screaming Videos
These can be pranks or screaming in reality. Use FlexClip to align the video, add spooky text and screaming effects, visual impacts also be enhanced with the help of FlexClip. Make the effect spookier and horror-centered
Why You Need to Make a Scary Video
Share Moments
Making a video story is a great way to share your important moments with family and friends.
Evoke Emotion
A video can convey strong emotion and resonate well with audiences.
Improve Engagement
People are more likely to engage, share, and comment on video content.
How to Make a Scary Video in 3 Steps
Add Media
Add videos or photos from computer or stock libraries to the scene.
Customize
Add text, music, and voiceover to customize your scary video.
Export
Download your scary video in various ratios and definitions or share it online with the world.