Adorable Rabbit Video Templates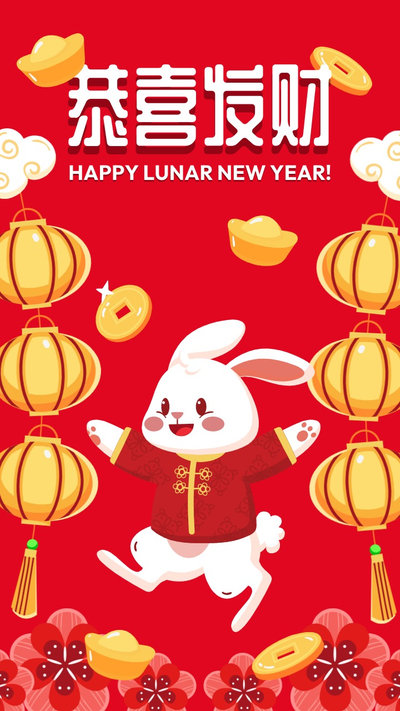 Happy New Year Wishes
Happy Chinese new year! Make a video to celebrate it!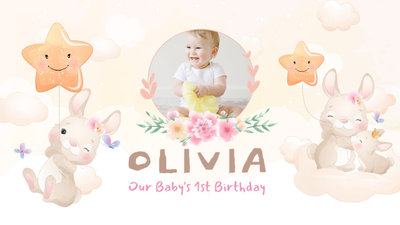 Baby First Year Birthday Album
Try this template and make a birthday video for your baby. It's easy!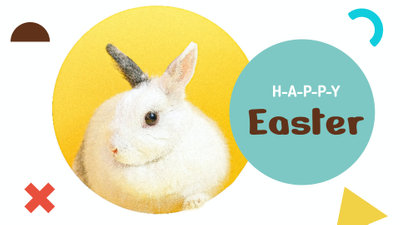 Happy Easter Wishes
A heartfelt Easter wishes video will help you to send your love.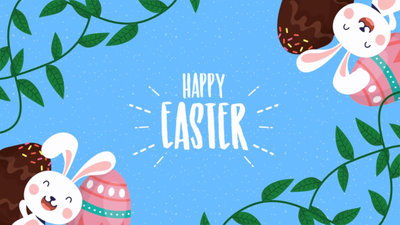 Holiday Intro Easter
Make a cute intro for your Easter video online. It's free!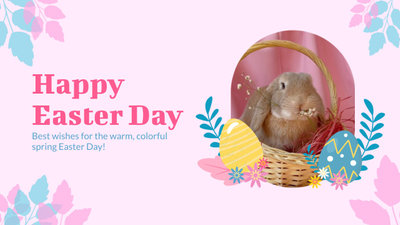 Lovely Happy Easter Post
Do you want to make a video post for Easter Day? Try this template for free!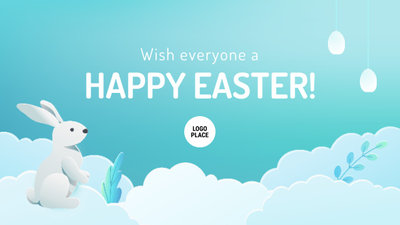 Easter Must Know
Easter Day is coming! Edit this template and make a stunning video to celebrate it!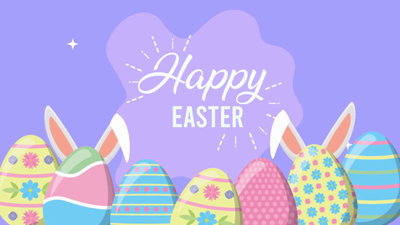 Happy Easter Message
Let's make a video about Easter eggs and bunnies to celebrate this big day!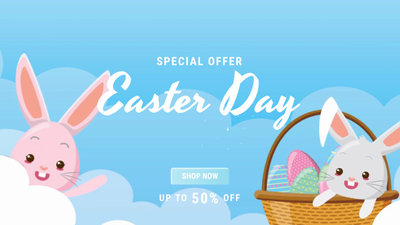 Easter Special Sale
Make a video for your big sale online! It's easy!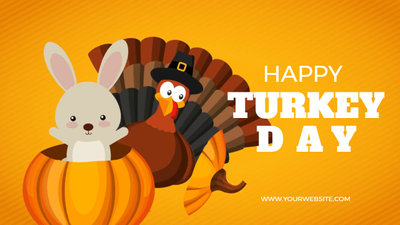 Happy Turkey Day
Make a cute video for turkey day online! It's free!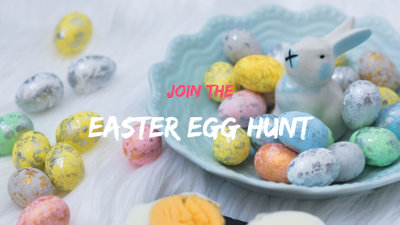 Easter Egg Hunt
Edit this video template and invite more people to join the Easter egg hunt.
Why You Need to Make a Rabbit Video
Share Moments
Making a video story is a great way to share your important moments with family and friends.
Evoke Emotion
A video can convey strong emotion and resonate well with audiences.
Improve Engagement
People are more likely to engage, share, and comment on video content.
How to Make a Rabbit Video in 3 Steps
Add Media
Add videos or photos from computer or stock libraries to the storyboard.
Customize
Add text, music, and voiceover to customize your rabbit video.
Export
Download your rabbit video in various ratios and definitions or share it online with the world.