A Collection of Animal Video Templates for Free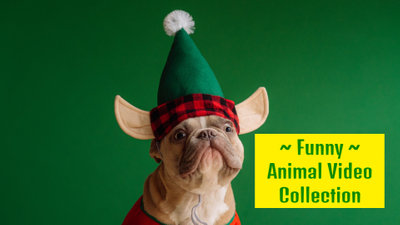 Funny Animal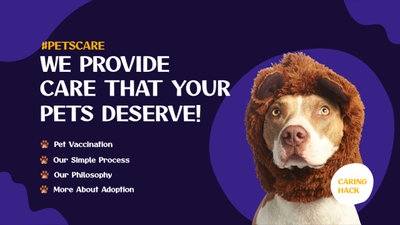 Pets Shop Care Slideshow Promo Service Animal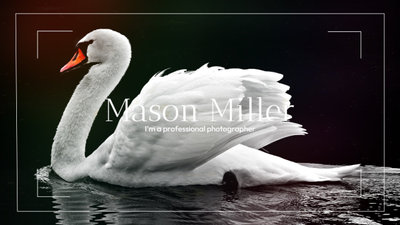 Animal Photography Photos Collection Slideshow Simple Rhythm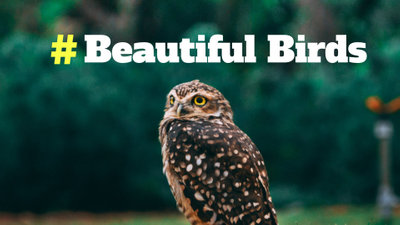 Animal Slideshow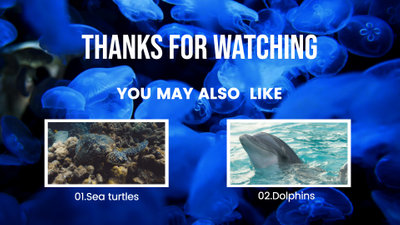 Animal Youtube Outro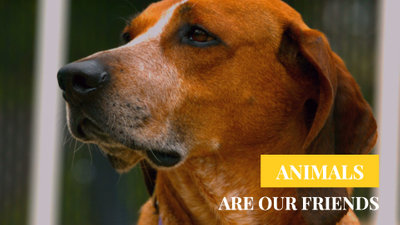 Animal Rescue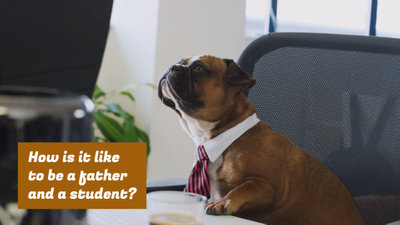 Animal Prank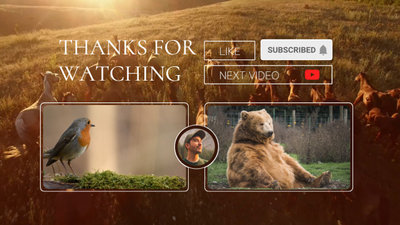 Nature Animal Youtube Outro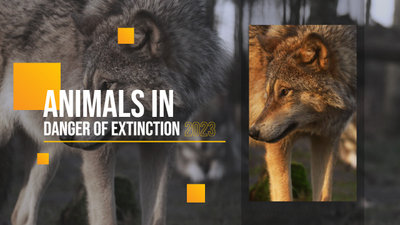 World Endangered Animal Species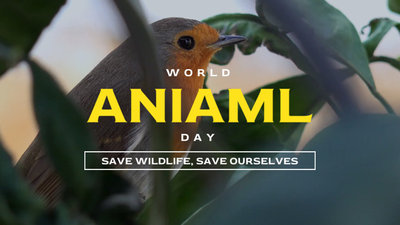 World Animal Day Wild Animal Protect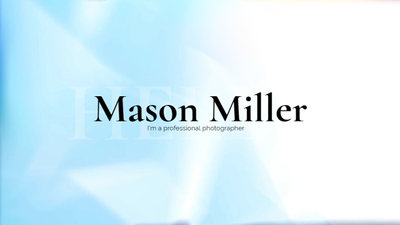 Exhibition Works by Animal Photographers Slideshow
Deadly Wild Animal Presentation Slideshow
Create an Entertaining Animal Video to Win Millions of Views & Subscribes
Try Cute Fonts & Texts For Animal Video
FlexClip has a huge collection of still and dynamic presets to choose from. So you can easily make your video interesting and eye-catching by adding different fonts and texts as you like.
Various Animal Video Templates
Another interesting feature of FlexClip is the template library where you can find thousands of templates to choose from. Find animal video template of your choice, get it to the storyboard, and make the perfect video for your audience.
Millions of Stock Animal Images & Footage
With the Storyblocks website integration, you can find the footages that're highly in line with your animal video. These stock videos are highly attractive and available for FlexClip users exclusively.
Extensive Animal Soundtrack
Need a cat meow or a dog bark? FlexClip has more than 100K royalty-free tracks that'll make your video a masterpiece. You can also add your voice-over as commentary to get the work done.
Sweet Background Music for Animal Video
With FlexClip adding music to your animal video is a piece of cake. You just need to import the selected music to the storyboard, and the rest will be all done by this awesome piece of software.
Animal Video Ideas That Are Likely to Make Your Channel Hot
Animal Commercial Video
With the in-motion graphics and presets, you can make your video a commercial piece of entertainment. This can easily be done with a few clicks if you are using FlexClip video editor.
Tell a Telling Story of Your Pet
Your animal is your friend and this is something that you are proud of. Make a story about your friend using FlexClip as it has an inbuilt animator as well. Adding animation will make your video about you and your friend more interesting.
Cute Animal Video
Cute animal videos can easily be made with the help of FlexClip. Even if you are to start a channel without having a pet the stock footage of FlexClip will help you very much for this new goal of yours.
Funny Animal Video
You can trim the videos to cut out the funny parts of the animal videos and then join them to make a compilation. With FlexClip even the sky is not the limit as this software has every single video editing feature that you can think of.
Animal Trailer
Making a trailer or intro for your channel can be a time-consuming process but not with FlexClip. You can easily trim the videos that're available royalty-free in the FlexClip library to make the best video that will captivate your users.
Animal Fights Compilation
You can take the screenshots and make a slideshow about the animal fights and it is a very good idea if you want to make an animal channel intro. With FlexClip you are sure to get instant results that you have always wanted.
Wild Animal Video
Use the FlexClip screen recorder to record the National Geographic Video as they are mostly about wild animals. You can add fonts, animations, motion presets and takes a simple recording to the next level.
Animal Video Maker That Helps You Render Viral Animal Videos People Consume
Cute animal videos that're professionally made not only attract people, but also sometimes sell for millions of dollars. To make animal videos without any professional help, you need FlexClip as it has features that many other high-end programs don't have to offer.
From making a video from scratch to editing templates you are sure to get an unforgettable experience. With the intuitive interface, FlexClip is the easiest software that you will ever find on the market. You can perform all the basic to advanced video editing steps to your satisfaction.
Why You Need to Make an Animal Video
Share Moments
Making a video story is a great way to share your important moments with family and friends.
Evoke Emotion
A video can convey strong emotion and resonate well with audiences.
Improve Engagement
People are more likely to engage, share, and comment on video content.
How to Make an Animal Video in 3 Steps
Add Media
Add videos or photos from computer or stock libraries to the scene.
Customize
Add text, music, and voiceover to customize your animal video.
Export
Download your animal video in various ratios and definitions or share it online with the world.