Funny Dog Video Templates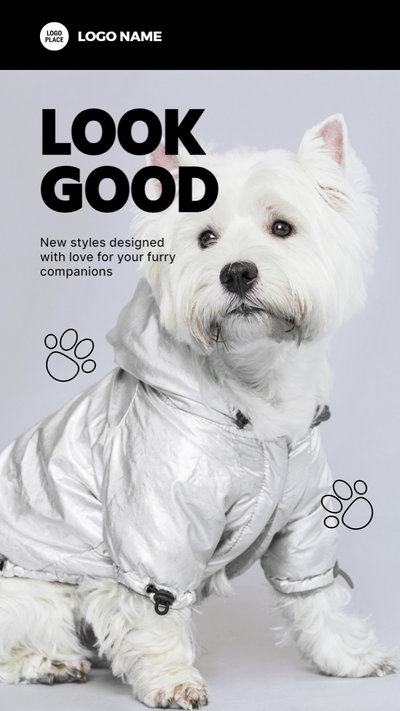 Beautiful Pet Cloth Ad
Come to make a cute video to promote your pet cloth shop online. This template is free to use!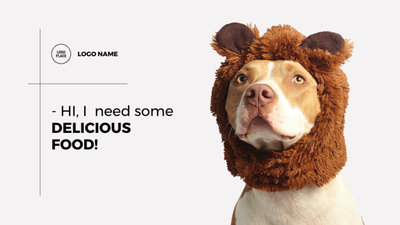 Dog Food Explanation Video
Make a video and share good dog food brands with others!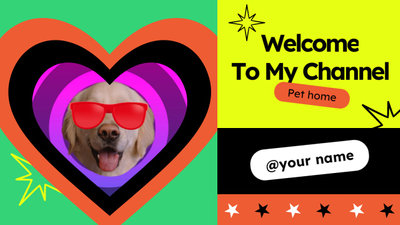 Funny Pet Home Channel Intro Outro
Need a unique pet video? Customize this template for free!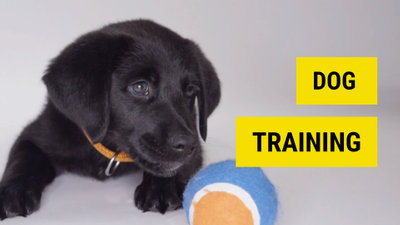 Dog Training
Video marketing is a good strategy to kick off your dog training business.
Pet Groomer
Make a simple video to introduce your pet groomer and your pet shop!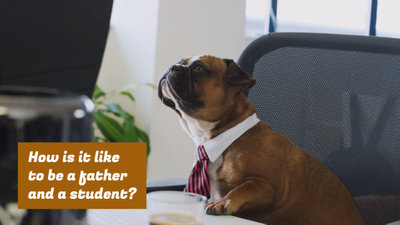 Animal Prank
Dogs being pranked special! Make a custom animal prank video for your cute puppy now.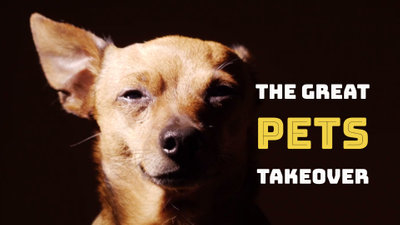 Pet Store Promotion
Promote your pet store using a cute pet video!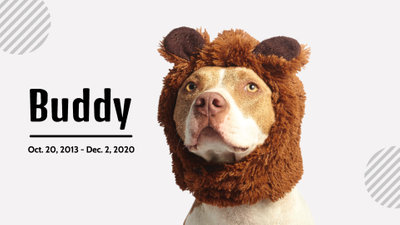 Dog Memorial
Create a memorial video for your lovely dog to memorize the happy time between him and you.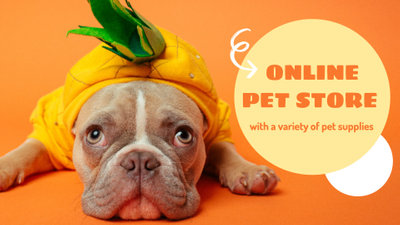 Online Pet Shop
Make a promo video to promote your online pet shop and attract more customers.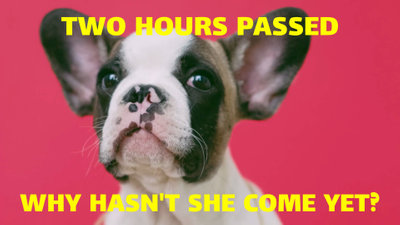 Cute Dog Meme
Dogs are cute! Make interesting memes using dog videos!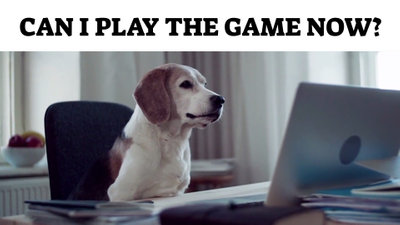 Dog Before Computer Meme
Customize this video and make your stunning meme about doggie!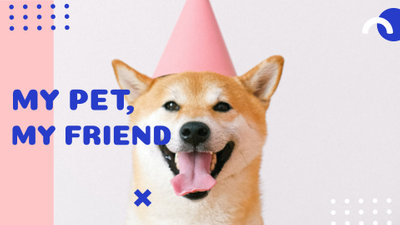 Pet Slideshow
Choose suitable pictures and make a cute video for your beloved pet!
Generate a Buzz with a Dog Video Instantly
Funny & Stupid Dog Video Compilation
Dog is a genius comedy actor, thus simply compiling their footage & images can lure people in can-not-help-laughing state. It can be easily be done by cutting clips from various videos of your dog. It'll attach all dog videos, images and texts to make a good compilation that's a lifetime memory.
Dog Food Ad
Making a dog ad with FlexClip is very easy. You can easily make a slideshow of your product, and add some joyful music if required to make a state-of-the-art ad. It's sure to increase your product sales.
Heartwarming Dog Commercials
To make commercials once video has been shot, FlexClip can be used to fix orientation and lighting. Merge the videos of heartwarming dogs with other premade videos along with sunny music to enhance effect of your ad. FlexClip will do this for you with perfection.
Dog Training Video
For dog training videos, you can use the screen recorder of FlexClip, and put together different dog training videos to make your own. You can add a transition between scenes to make your dog training video look more natural.
Dog Memes
This is a new trend of dog emoji, dog memes are a funny one as well. FlexClip will help you here as well. Just merge the funny in general scenes to the ones where your dog is acting the same way. Trim out parts that're unnecessary, and you're done of a fun dog meme.
Dog Birthday Video
Add animations, stickers of birthday hats, cake & cheers to your dog video, and start your touching storytelling from the point when he was brought to your house for the very first time. Use FlexClip to add images in between scenes to get results that're outclassed & fabulous.
Dog Slideshow
Put together different images of your friend, and use FlexClip to add beautiful music or voiceover as you require. Create a dog slideshow with FlexClip in a very easy and straightforward manner.
Dog Video Maker to Make Your Best Buddy Look Good on Video
Your dog is your best friend, and you want to make a video that shows your friend's talent and your love for him at the same time. Don't worry at all, as FlexClip is here to solve your problems. This editor has all that you require to showcase talent of your dog.
From post-production to adding animations, FlexClip is your one-stop-shop for all the needs for video editing & GIF meme creation. If you're looking for an easy-to-use video editor, then look no further as FlexClip will make your dog videos both intriguing & fun to watch.
Why You Need to Make a Dog Video
Share Moments
Making a video story is a great way to share your important moments with family and friends.
Evoke Emotion
A video can convey strong emotion and resonate well with audiences.
Improve Engagement
People are more likely to engage, share, and comment on video content.
How to Make a Dog Video in 3 Steps
Add Media
Add videos or photos from computer or stock libraries to the storyboard.
Customize
Add text, music, and voiceover to customize your dog video.
Export
Download your dog video in various ratios and definitions or share it online with the world.