Graceful Leadership Video Templates for Free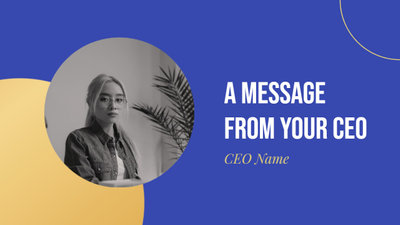 Message from Ceo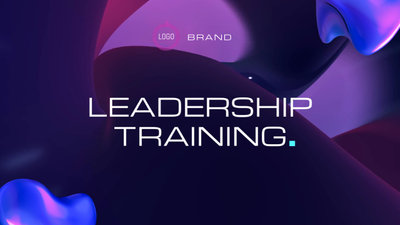 Tech Business Leadership Training Startup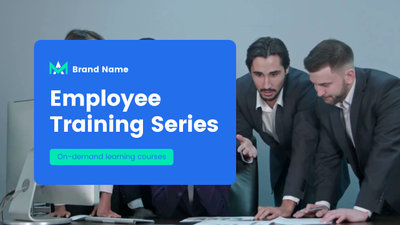 Blue and Green Clean Digital Business Training Video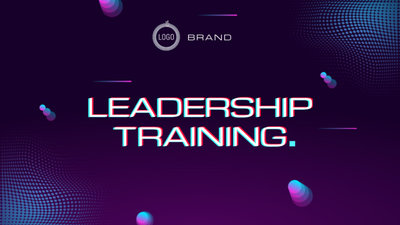 Glitch Technology Business Leadership Training Startup Video
Hot Leadership Videos to Try
Motivational Leadership Video
High-level, top-of-funnel leadership templates are ideal for any company trying to position itself as an industry leader. Motivate your clients and partners with a custom motivational video. Things will go better and better.
Make a Video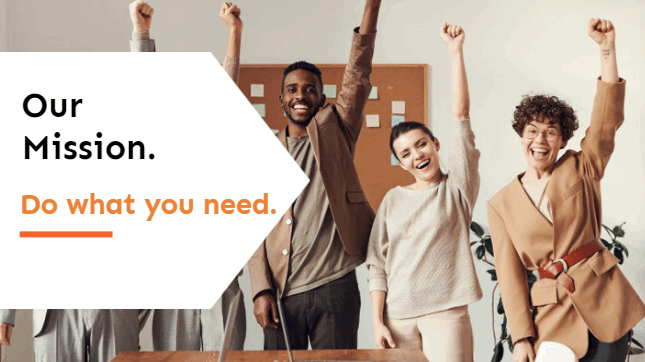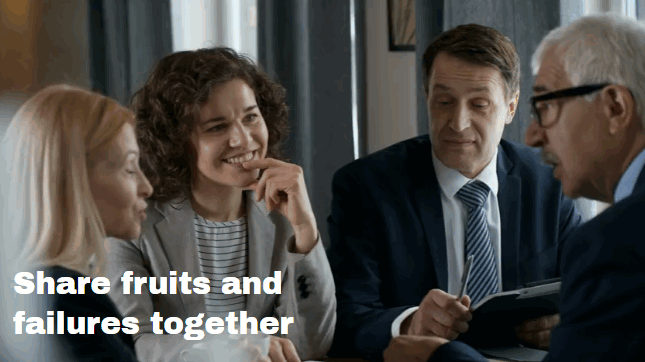 Inspiring Leadership Video
There're constantly tales about happy moments & remarkable events that revive our confidence in humanity in the news. These videos go viral as a reminder of the good. Inspire people with such a custom leadership video.
Make a Video
Funny Leadership Video
Laughter can help cope with stress, disagreement and discomfort. That is why a good sense of humor is essential in a leader. Make a funny leadership video to make your honest members feel concerned & comforting.
Make a Video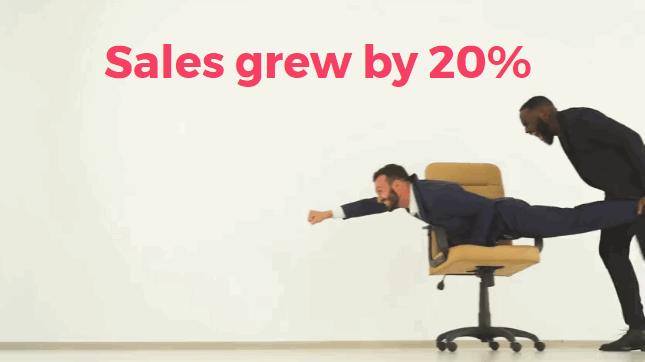 Perfect a Leadership Video at Your Fingertips
Everyone has that special someone in his or her life. Express love for your partner by editing the videos in a fast and professional manner. Use FlexClip to make anniversary, valentine, or occasional videos to show your loved ones that you care.
With FlexClip, you just need a few clicks and the video is ready. If you've made the video already, just import it and edit it with the program to get a masterpiece that your every loved one loves too. Speak your heart out with the integration of the special effects using FlexClip.
Trim Leadership Video to Perfection
When it comes to leadership videos, less is more. FlexClip leadership maker is the quickest way to cut a video to the length you want and keep the best parts. Cut your clip by dragging or separating it into precise portions.
Find Ambitious Footage & Images
Put in the necessary effort and hard work to achieve your leadership objectives. A key component of feeling committed to dreams & desires is ambition. Using such images & videos to show that you are staying motivated, focused & ambitious.
Add Motto via Decent Texts & Titles
Easily express your narrative with a leadership video by adding words to video along with watermark, caption, text, intro, or credit. Adding motto will help a lot in picturing you as a great leader.
Apply Leadership Music from Stock
People don't pay attention unless it has an emotional impact on them that they will never forget. You must touch people's hearts as well as their heads as a leader.
The Advantages of Leadership Videos
Effective Leadership Videos Help Build Influences
Blogs, fact sheets and guides have conventionally demonstrated thought leadership. With video's rise in popularity in recent years, it's nearly mandatory to include it in your thought leadership approach.
Since search engines and social media platforms such as Facebook progressively prioritize video, there's an obvious necessity to leverage video for leadership if you want to stay on top. Which you, of course, want to.
Leadership Videos Are Perfect Media to Share Leadership Talks
Leadership videos are ideal for sharing on a variety of social media platforms. Impress your followers and give them that extra boost of inspiration they might require. These videos have a big impact on your brand as well.
Videos are one of the most engaging types of contents, and your leadership videos are sure to get noticed. Leadership videos are also an excellent approach to connecting with your target audiences, as well as gaining trust and brand loyalty.
Leadership Videos Help Shape a Perfect Leader Image
Use a video to strengthen leadership. All leaders understand the need to have a strong personal brand, campaign and drive to help them put a personal twist on the leadership they provide to their specific field of industries.
However, with so many hats to wear, it can be difficult for leaders to find even more time to create an excellent video. Upload images and video clips, or utilize over a million high-quality stock photos and video clips to fill up your leadership video.
Want to make a funny leadership video, an inspirational leadership video, or an animated leadership video? FlexClip gets you!
Why You Need to Make a Leadership Video
Boost Sales
A compelling video can absolutely influence buying behavior, leading directly to sales.
Increase Traffic
Nothing can compare to the power of video content when it comes to driving traffic to your site.
Encourage Social Shares
Videos on social media platforms generate more likes and shares than images and text combined.
How to Make a Leadership Video in 3 Steps
Add Media
Add videos or photos from computer or stock libraries to the scene.
Customize
Add text, music, and voiceover to customize your leadership video.
Export
Download your leadership video in various ratios and definitions or share it online with the world.