Distinguished Award Video Templates for Free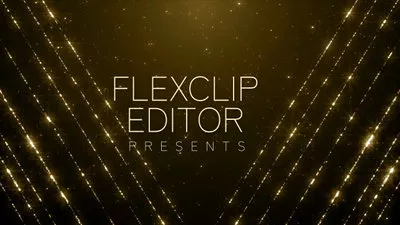 Award Show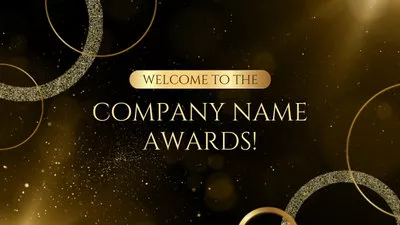 Company Award Show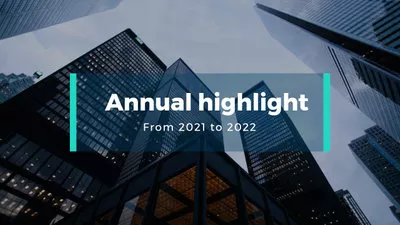 Annual Highlight Video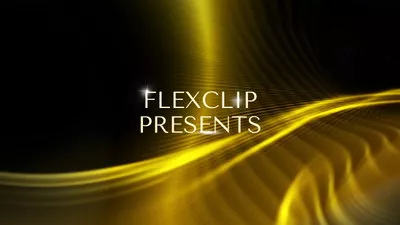 Golden Corporate Anniversary Slideshow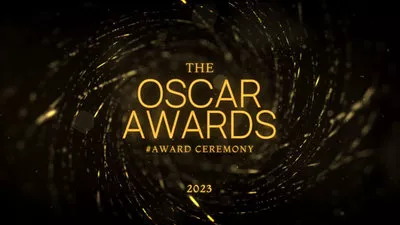 Awards Ceremony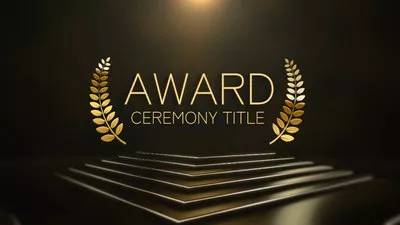 Awards Ceremony Titles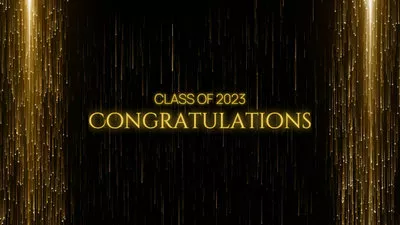 Graduation Ceremony Golden
Internal Award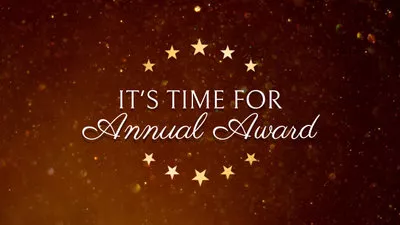 Bokeh Work Awards Ceremony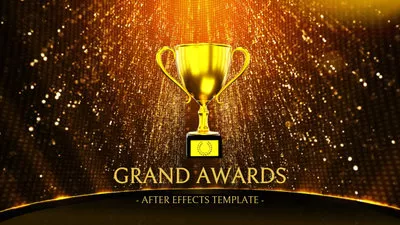 Golden Enterprise Corporation Annual Awards Ceremony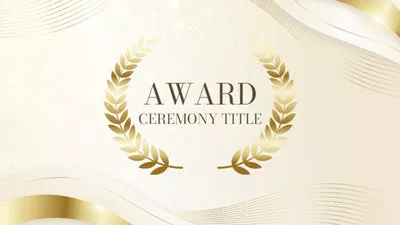 Awards Golden Slideshow Luxury Ceremony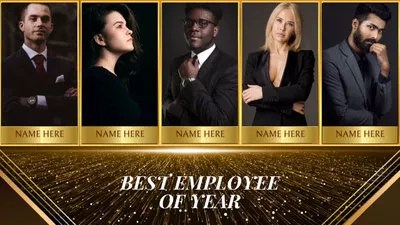 Golden Business Awards Show Package
Make Your Award Video Fabulous & Sparkling
With award videos, you can share updates on coming events, ceremonies, awards shows, and nominations. With FlexClip by your side, you are sure to get all the tools that will make your award videos stunning and worth watching at the same time.
Stylish Motion Titles
You can add retro titles with neon patterns to make award videos look more professional. With FlexClip, you have limitless options to add stylish motion titles including cinematic titles. Use the award text that you think suits your video best and you are all good to create a standout one.
Title Sequence
Use conceptual visuals and sounds to create a title sequence that will get your award video to the next level. Insert text for opening credits which would be static. You can also use animation, music, and still images to get a sequence that'll be loved by everyone watching the award video.
Cinematic Text
Choose and customize a cinematic text on FlexClip. Place the text in the right place to make it look good for award video. Your video is not completed & immersed without such text, and FlexClip makes the process too easy for you to produce an outstanding award video.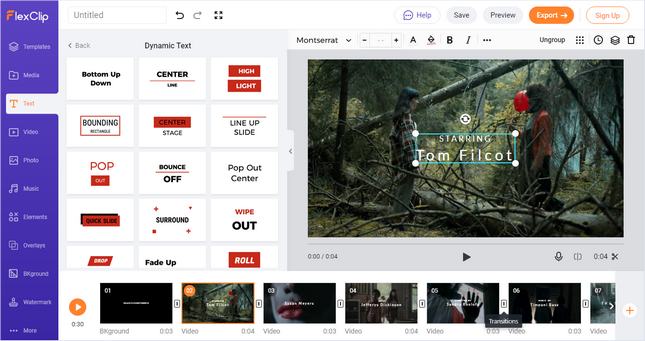 Logo Reveal
Once the award video has been made, you can use FlexClip to add your logo to it. It'll ensure that no copyright infringement occurs and you get a show video that is completely personalized for your viewers to watch. Make your videos more tailored with the use of logos on them.
Professional Award Backgrounds
Try ambient particle backgrounds, shining light backgrounds, bokeh glittering backgrounds, and ray backgrounds in your award videos. All these award backgrounds are there in the stock images and videos, and it's easier to use them in your videos. Apart from them, you can find many other fancy video backgrounds as options.
Award Video Maker with Professional Designs
For your next award video, FlexClip will be an excellent option to create stunning and awesome video for award for business, music, prize, sports, science, technology, show or film that emerges atop. FlexClip makes you work easy-peasy and has a huge supply of royalty-free stock images & videos to make your award video excellent.
Its huge templates makes it handy for you to get the results fast. All you need to do is to add the template to storyboard, and edit it as per your requirements to create your next eye-catching award video. With FlexClip, you get on track with your award video and also get the power over video content.
Why You Need to Make an Award Video
Boost Sales
A compelling video can absolutely influence buying behavior, leading directly to sales.
Increase Traffic
Nothing can compare to the power of video content when it comes to driving traffic to your site.
Encourage Social Shares
Videos on social media platforms generate more likes and shares than images and text combined.
How to Make an Award Video in 3 Steps
Add Media
Add videos or photos from computer or stock libraries to the scene.
Customize
Add text, music, and voiceover to customize your award video.
Export
Download your award video in various ratios and definitions or share it online with the world.