Selected Thank You Card Video Templates for Free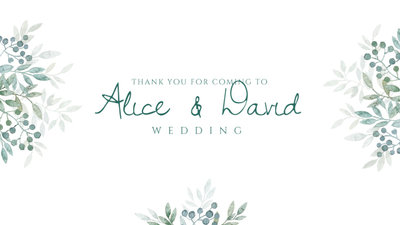 Watercolor Plant Wedding Thank You
Let's customize this template to make a beautiful wedding video using this template!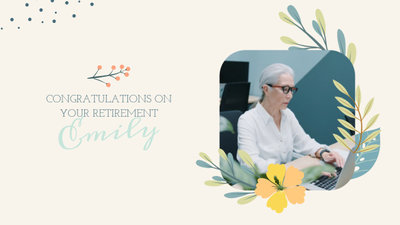 Happy Retirement Greetings
Want to make a retirement video? Edit this template for free!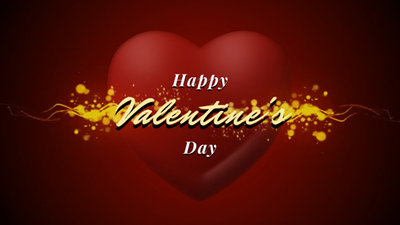 Love Valentines Day Business Valentine Greetings
Want to make a cool Valentine's Day greeting eCard? Customize this template for free!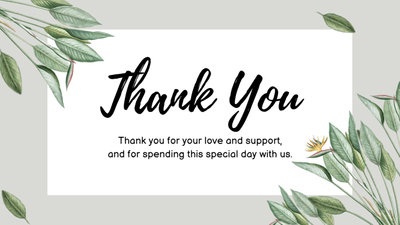 Universal Wedding Thank You Card
Customize this template to make a simple wedding thank you eCard here. It's easy!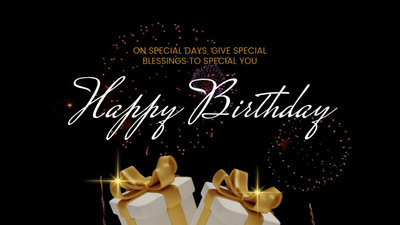 Universal Gold Company Birthday Wish Slideshow
Customize this template about your company's birthday. It's easy!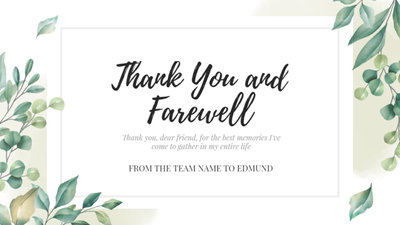 Farewell Resignation Last Day Work Colleague
Make a warm farewell video and send warm messages to your leaving colleague.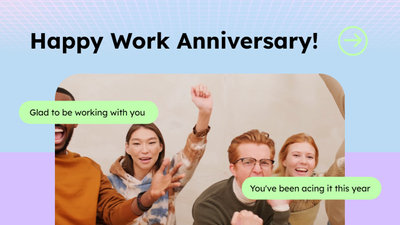 Happy Work Anniversary Wishes
Do you want to make a work anniversary video? This template is ready to help!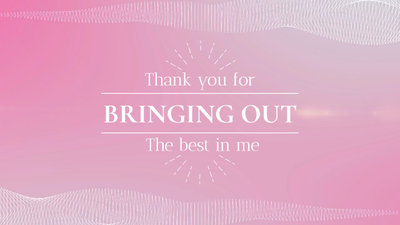 Pink Concise Thank You Boss
Want to make a thank you video for your boss? Try this template for free!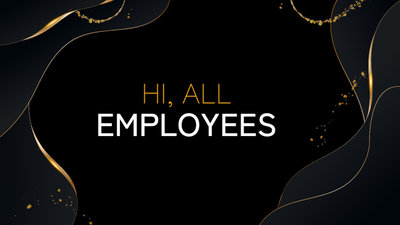 Black Golden Thank You Worker
Making a Thank You video here is easy! Try this template for free!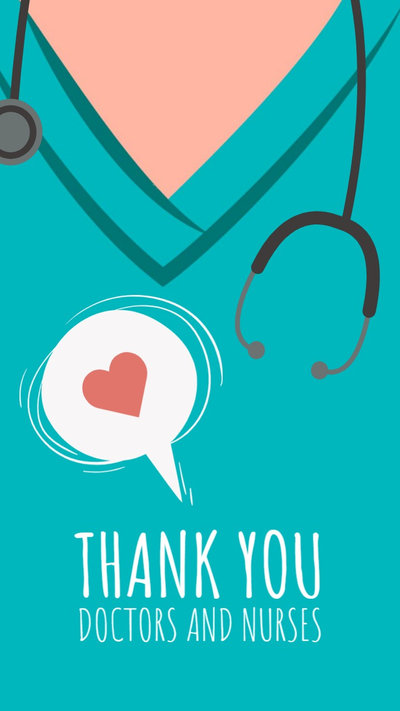 Thank You Doctor Nurse Cartoon
Make a cute Thank You eCard using this template. It's free to use!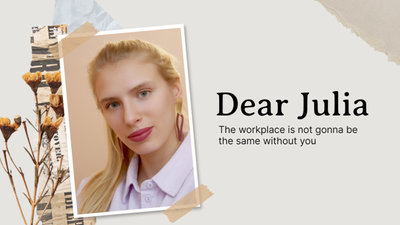 Farewell Message to Colleagues
Make a warm farewell video and send warm messages to your leaving colleague.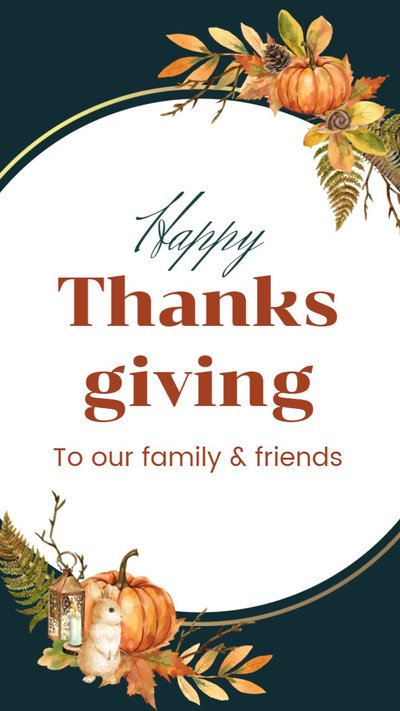 Happy Thanksgiving Day Wish Greeting Slideshow Reel
Happy Thanksgiving day! Make a video to celebrate it!
Show Your Gratitude for Them with Thank You Card Videos Produced on FlexClip
Parents
Although saying "Thanks" to parents who have sacrificed for themselves is not enough, we should let them know that we have realized their love by giving a thank you card video. Don't be nervous. Our video editor enables you to create videos easily and quickly using professionally designed templates, exclusive icons, all styles of music, and so on.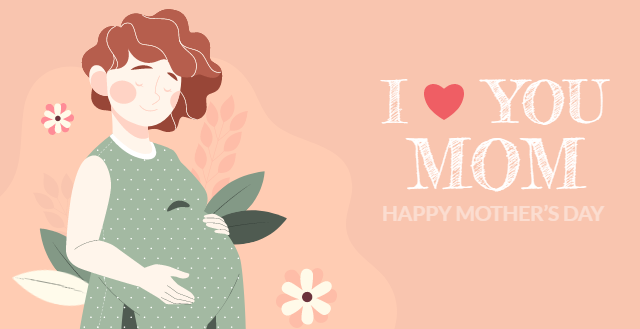 Friends
Let your close friends know how much you appreciate their efforts, thoughts, actions, or support by sending thank you card videos generated on FlexClip's free video maker. Upload your local files to Media and customize them as you need. Video speed, format, size, or resolution are editable. Try it for free!
Customers
Everyone loves to feel appreciated, from family members to friends to clients. Now create thank you card videos for your loyal customers. Add your images & clips, write authentic thanks notes, and use beautiful effects to perfect your videos. Easy and funny! It's believed that this act of kindness can go a long way.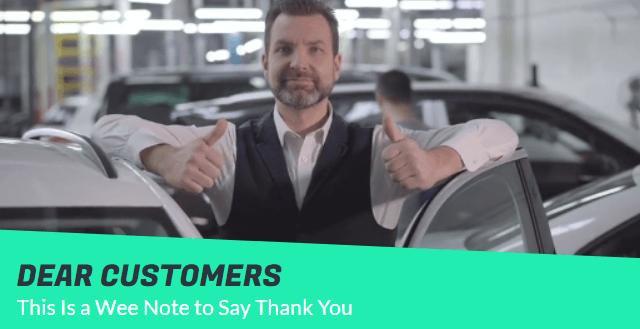 Workers
Everyone who remains at their posts and gives selflessly deserves the gratitude of the people in society. Whether teachers, doctors, or nurses, they are worth gaining thanks. Now creates videos to show gratitude to those who help you or save your life. No editing experience is required. Just pick a template to start editing.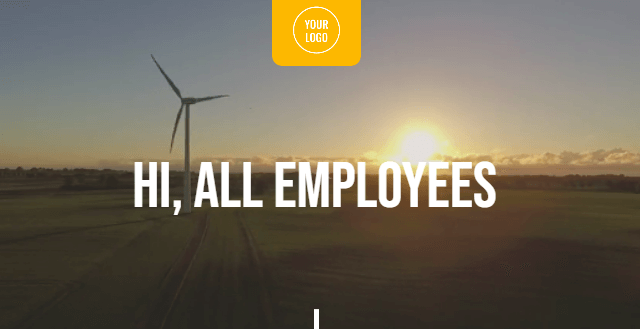 God
Create thank you card videos to thank a Savior who strengthens you when you are stuck in discouragement and hopelessness. It's never difficult for Prayers to make awesome videos after using beautiful templates, extensive resources, and user-friendly tools. Any kind of video idea can be transformed into videos easily. Give it a free try!
Use FlexClip to Create Thank You Card Videos for Essential Occasions
Wedding
Creating thank you card videos is a new way to say "Thank You" after holding a wedding. It's not a daunting task for all-level video editors after using FlexClip's templates, resources, and handy tools. Just insert photos or clips, choose font styles or colors, add stickers, and quote appreciative notes to your selected video templates.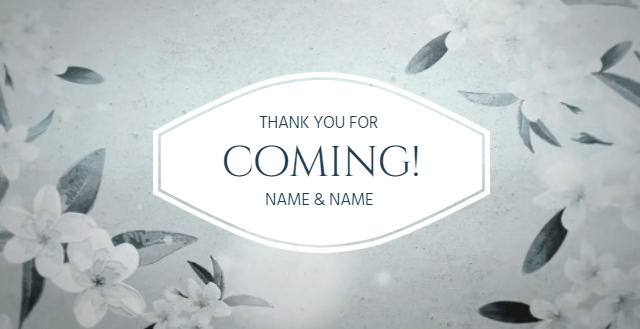 Birthday
After getting an onslaught of messages of birthday wishes from your loved ones, your first reaction must be to say "Thanks". One heartfelt way to express appreciation is to create thank you card videos with FlexClip free video maker. No editing skills are needed. Best of all, our well-designed templates, royalty-free resources, and robust AI tools are free for everyone.
Baby Shower
Even though you have said thanks in person when opening gifts from guests, it's still considerate to follow up with thank you card videos as a gesture. Choose a template to edit its fonts, texts, BGM, animations, transitions, and other elements to suit your tastes. And then export in high resolution to send within two to three weeks after the event.
Interview
Undoubtedly, sending a thank you card video plays a significant role in job seeking. In videos, show appreciation for everyone throughout the interviewing process, including a recruiter, hiring manager, or administrative assistant. Keep your videos short and words sincere using our video trimmer, music, fonts, animations, etc.
Funeral
Assisted by FlexClip's free video maker, generate thank you card videos to thank those who contributed flowers, donated generously, or helped you through tricky times by sending sympathy cards. Over here, video creation is such an easy thing using pre-made templates, rich resources, and powerful tools. Give it a free trial, and you will love video editing.
Formal & Casual Ways To Say "Thank You" in Your Card Videos
Formal
1. I'm forever indebted.
2. Please accept my deepest gratitude.
3. I sincerely appreciate this.
4. I couldn't have done it without you.
5. It means the world to me.
6. I appreciate your assistance.
7. Thank you for your consideration.
Casual
1. Thanks for having my back.
5. That's very kind of you.
Why You Need to Make a Thank You Card Video
Share Moments
Making a video story is a great way to share your important moments with family and friends.
Evoke Emotion
A video can convey strong emotion and resonate well with audiences.
Improve Engagement
People are more likely to engage, share, and comment on video content.
How to Make a Thank You Card Video in 3 Steps
Add Media
Add videos or photos from computer or stock libraries to the storyboard.
Customize
Add text, music, and voiceover to customize your thank you card video.
Export
Download your thank you card video in various ratios and definitions or share it online with the world.