Elaborate Education Intro Templates for Free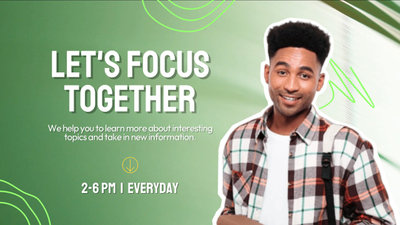 Educational Vlogger Intro
Make a cool intro for your channel. This template will help you.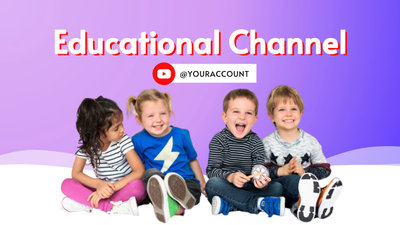 Educational Youtube Intro
Do you want to make a cool intro for your education channel? Edit this template for free!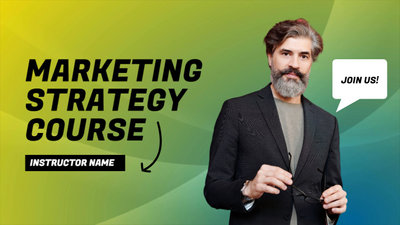 Marketing Course Intro Outro
Create a professional intro for your marketing course channel. It's easy and free!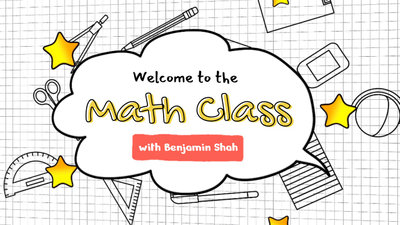 Online Class Channel Intro
Feel free to customize this template and make a unique intro for your online class. It's easy!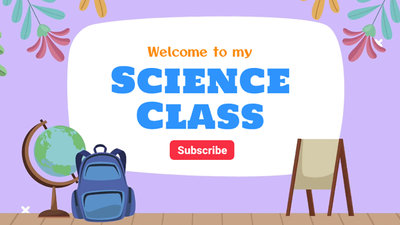 Class Youtube Intro
Customize this template and make a unique education video intro for your channel. It's easy!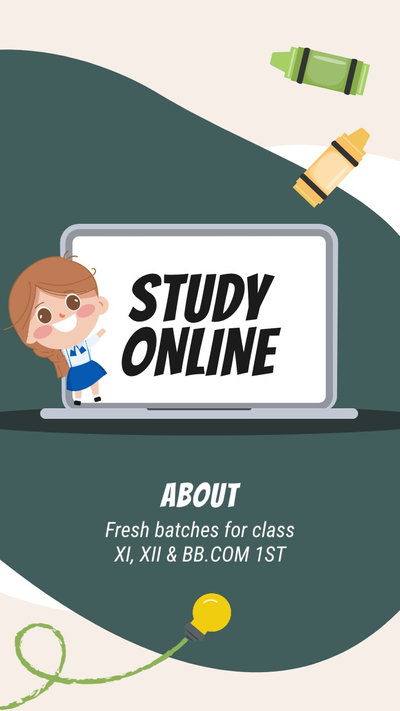 Online Course Bundle
Make a video to promote your online course! It's easy!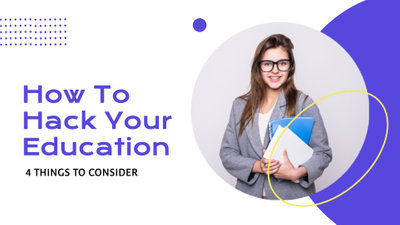 Secret Education Hacks
How to hack your education? Make a video and share tips with others!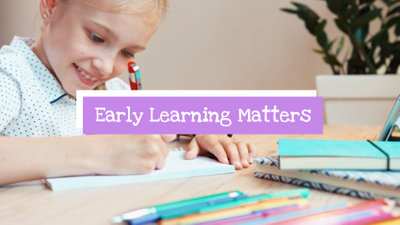 Early Education
Early education matters for young children. The best way to win parents' trust is via a video.
Make an Education Intro to Get a Better Result
Whether you're about to launch your educational institute or let students know how awesome your teaching is, FlexClip is the solution you've been looking for. Captivate the attention of students and learners with an intro that's perfectly edited and embedded with a voiceover that matches video tone.
Various Intro Templates for Educational Channels
The templates such as motivational intro and sports intro can easily be found in the FlexClip template library. Just type educational words and you'll be presented with a list of available educational templates. Just use FlexClip editing tools to change the template as you want and render the intro to use on your education video.
Education Background Stock Images and Videos
Add educational backgrounds to videos, and use royalty-free stock images & clips for school, book, educational equipment or other things to get the best education video with viewership. Easily create educational content and enhance it with on-screen graphics such as texts, images and logos to give a personalized touch.
Vibrant Texts for Education Intro Designs
The editing process is seamless as you only need a few clicks to add text to video. You can also drag and drop text and use one-click controls to get the work done. Add static or dynamic text as you want as FlexClip supports both.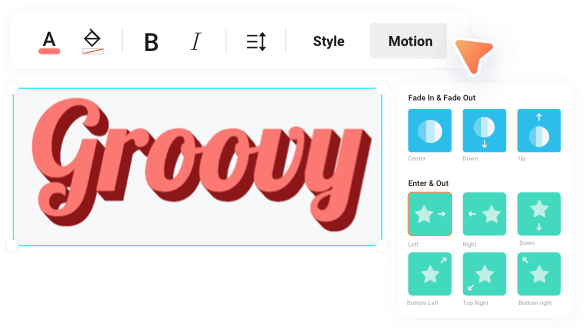 Educational Background Music
With 1 million+ royalty-free melodies you are sure to get the music that matches your educational intro & video. A sense of belonging is also created for the viewers as your intro is just a perfect way for them to start watching your video.
Education Intro Ideas That?ll Make You the Coolest Teacher Globally
Animation Education Intro
Find animations & cartoon elements for your education intro. Easily introduce anything this way. This will surely be liked by your viewers as humans love animations since born.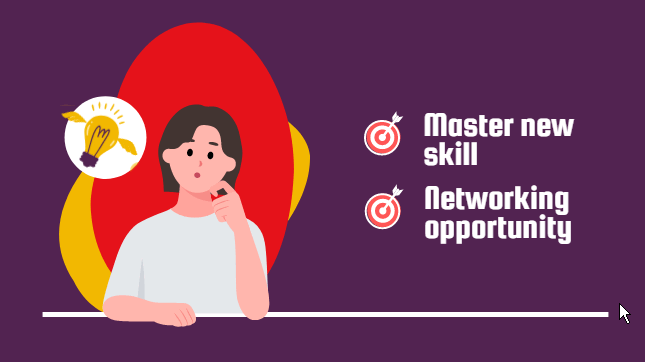 Teacher or Professor Intro
Use the in-motion graphics and soft text on the video to introduce yourself as a teacher or professor. It will get the audience to know instantly that you will be the one talking about the subject and they will feel the connection.
Education Slideshow Intro
Before the channel has been started you must have been indulged in other educational events. You can use the photos to make a slideshow using FlexClip and show your students that your channel is not the first time you are indulged in educational activities.
Education Intro Without Text
Creating an intro without text is no issue when it comes to FlexClip. You can use the slideshow and integrate it with the already available video to make a resounding intro that will get more or millions of views to your channel to be precise.
Formula to Create Education Intros Favored by Students
Hook Students in the Beginning
Using questions at the start will ensure that your students take interest in the video. Once the question is asked text should pop up on the video and this can be done using FlexClip and perfectly merging voice with text and video flow.
Create an Outline
Your intro must have an outline and this will ensure that you get the best results. Once the outline is created use FlexClip to fix the pieces of outline and the different elements that would be used for the same. Once it has been done you get a perfect intro as per your audience demands.
Benefits Students Gets from the Video
It must also be mentioned in the video and you must use the animated text to outline such advantages. This text is a natural attention grabber and FlexClip will ensure that you get the best outcome with such text with ease and perfection.
Easy, Creative Education Intro Maker
FlexClip is one of the most used educational intro makers as it has all the editing elements that you can think of. From video text to animations and from in motion graphics to changing video orientation, you're sure to get everything that you want to make your video more fascinating.
It's too easy to use, as its development team backing this app makes necessary changes to keep it modernized & personalized for educational intros. FlexClip is all-in-one tool and it has all the post-production elements which many advanced video editors make it hard to integrate in videos.
Why You Need to Make an Education Intro
Boost Sales
A compelling video can absolutely influence buying behavior, leading directly to sales.
Increase Traffic
Nothing can compare to the power of video content when it comes to driving traffic to your site.
Encourage Social Shares
Videos on social media platforms generate more likes and shares than images and text combined.
How to Make an Education Intro in 3 Steps
Add Media
Add videos or photos from computer or stock libraries to the storyboard.
Customize
Add text, music, and voiceover to customize your education intro video.
Export
Download your education intro video in various ratios and definitions or share it online with the world.