Attractive Dance Video Templates for Free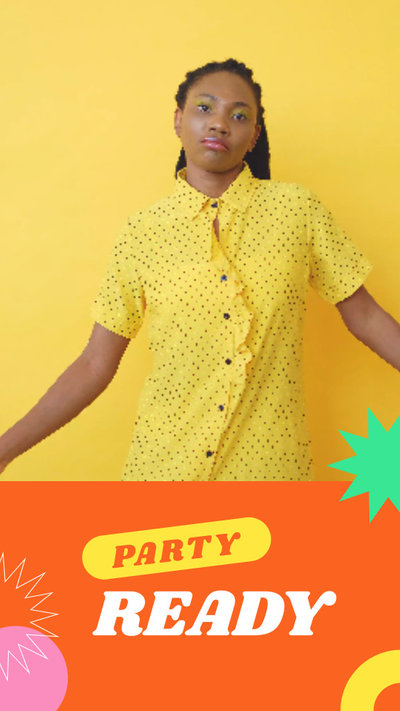 Dancing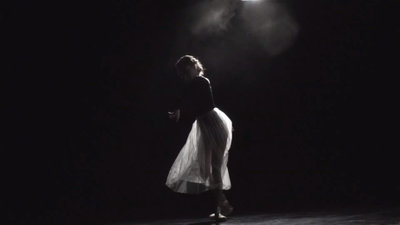 Music Dance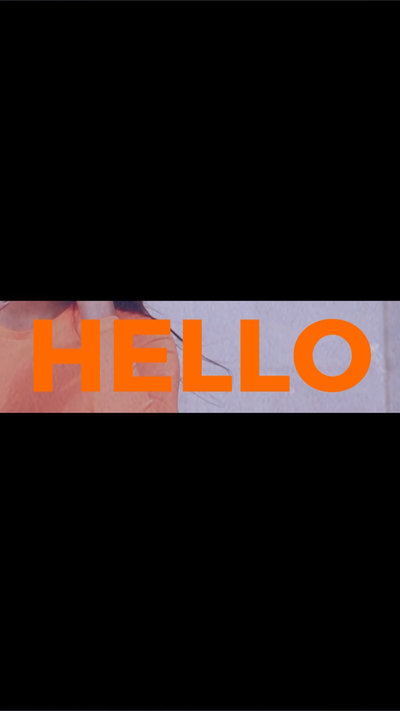 Tiktok Street Dance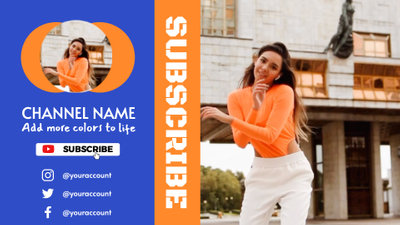 Dance Youtube Outro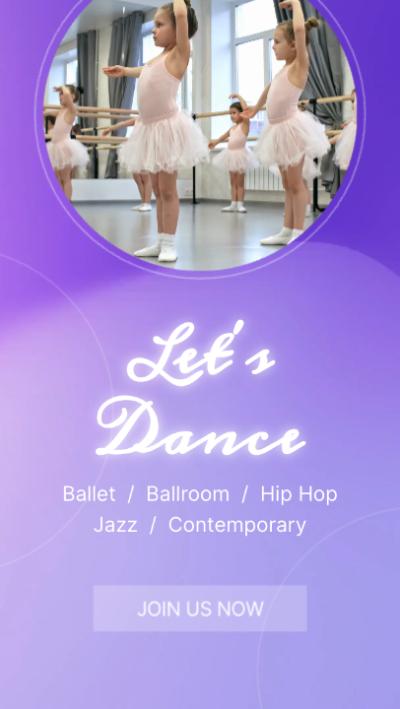 Tiktok Dance Ad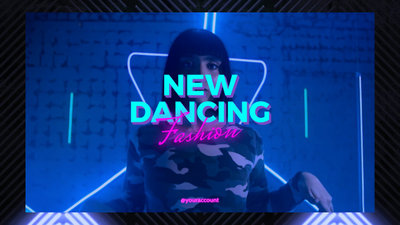 Dance Youtube Intro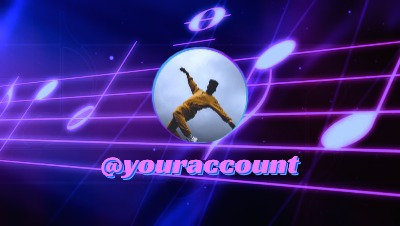 Youtube Dance Intro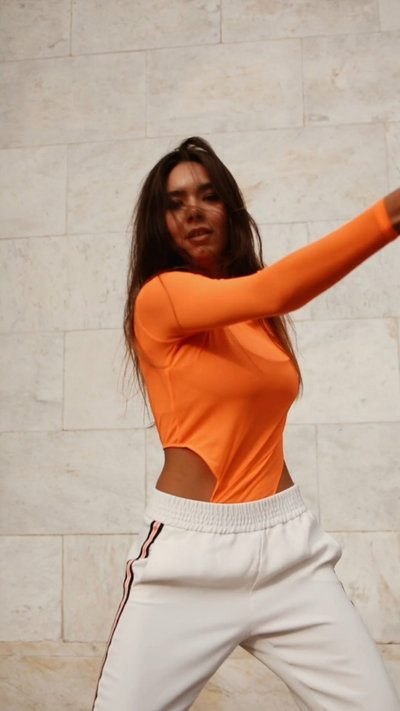 Tiktok Motivational Dance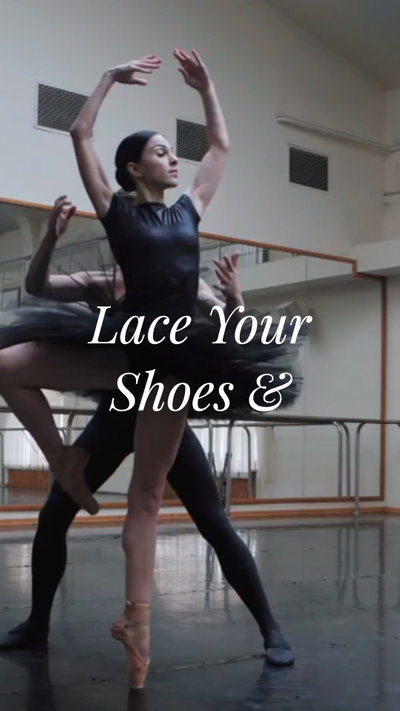 Dance Studio Ad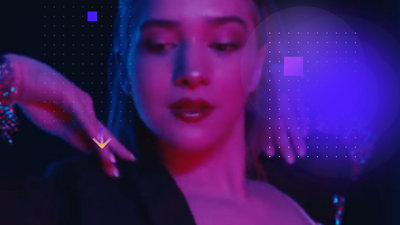 Cool Dance Intro Outro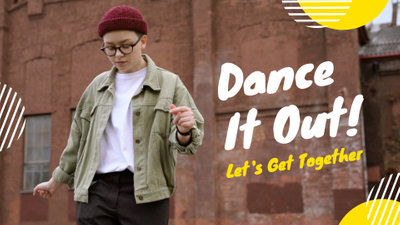 Youtube Intro Dance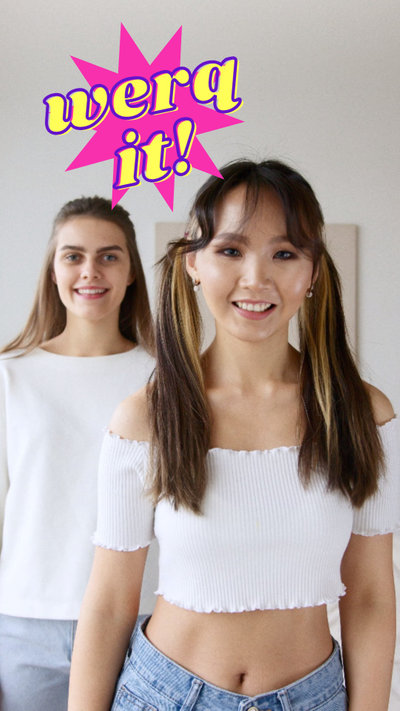 Dance Challenge
What Can You Put & Have in Your Dance Video?
Vibrant Text, Images, and Footage
Your dance video is you showing the world your art. FlexClip makes it easy for you to integrate elements such as text presets, images, and attach footage with the video. The idea here is to make your dance video look more enchanting to the viewers.
Special Dance Effect
With FlexClip, you can speed up a particular video part or slow down another. In this way, you are telling the viewers to concentrate on any particular part that you think is shining and worth an attention. Also, try black and white effect or change video contrast to make the dance feel more stunning.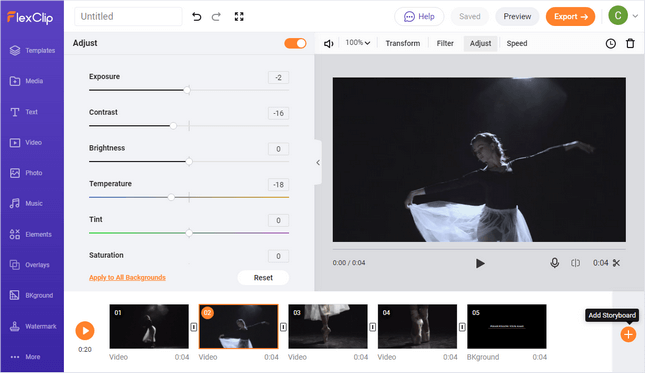 Attach Stickers, Voice Overs, Lyrics, and Dance Tips
Level up your dance video by adding voice-overs and this can easily be done with FlexClip. Use text presets to add lyrics to video, and the same technique can also be used to explain dancing tips that you want viewers to grasp. FlexClip has all that you can think of in terms of dance video editing and effect enhancement.
Use Picture in Picture Mode
FlexClip allows you to create PIP to have viewers' attentions. Via PIP, you can add a small video window anywhere above the main video to explain anything worthy mentioning or when you want to show up. This could be dance moves or steps that you want viewers to learn while keep the video to the point.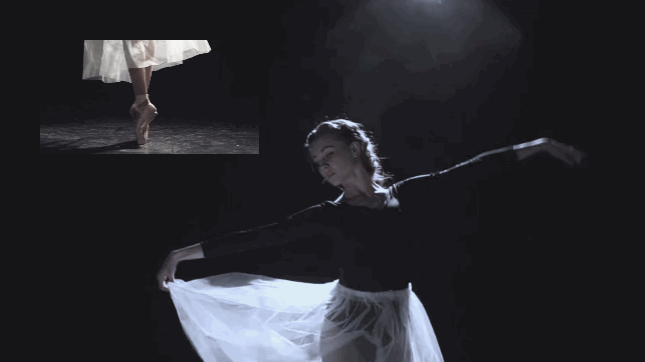 Awesome Dance Videos to Create
Regardless of the social media platform, the dance video ideas below are the ones worth giving a shot. Over time, these ideas have proven to be fruitful.
Dance Song Video Compilation
With FlexClip video merger you can create a stunning dance song video compilation. You just need to cut the parts from different videos and join them. Both of these tasks can easily be performed by FlexClip. Make a compilation to stun the world with your talent.
Best Dance Video of the Year
Here you can use the power of text, countdown, as well as trimming, as they are helpful to compile best dance videos. Add shapes and transitions as post-production elements and your best dance video of the year is ready. Publish it on social media and get the praise that you deserve.
Dance Mix
To make a dance mix, all you need is to import all the videos to storyboard and merge them using FlexClip. You can also insert images if required and change the music to match the moves. Once done, your perfect dance mix is ready for the world to see and know how talented you are.
Music Dance Video
Inserting music with FlexClip is not a problem at all, as the program is too easy to use. For a dance video, you can add beats that you want. Render the video once done and you are all set to upload or share it anywhere you want.
Dance Workout Video
Video creating of dance fitness is not a new technique at all and with FlexClip you can also make it even more stunning. Try new ideas & animations to make your dance workout video more interesting. With the dance steps, you can teach your viewers how to remain in a perfect shape.
Dance Video Maker with Templates That Helps You Share Joyful Vibes
Make video editing a joy and fun-filled activity with FlexClip. Its interface is too easy to understand as it's neatly designed. FlexClip with ready-made dance video templates, helps create, edit, merge and render dancing videos in no time, be it adjusting dancing speed or adding a logo. It's just a few clicks away to get an instant & high-quality result.
Why You Need to Make a Dance Video
Share Moments
Making a video story is a great way to share your important moments with family and friends.
Evoke Emotion
A video can convey strong emotion and resonate well with audiences.
Improve Engagement
People are more likely to engage, share, and comment on video content.
How to Make a Dance Video in 3 Steps
Add Media
Add videos or photos from computer or stock libraries to the scene.
Customize
Add text, music, and voiceover to customize your dance video.
Export
Download your dance video in various ratios and definitions or share it online with the world.