Free Dazzling Animated Photo Collage Video Templates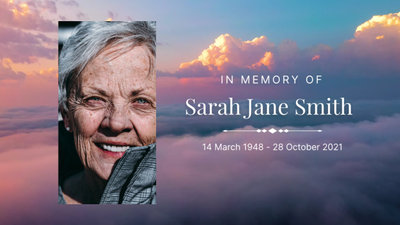 Cloud Funeral Memorial Slideshow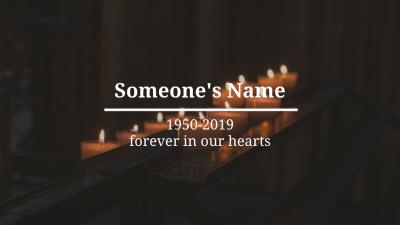 Memorial Slideshow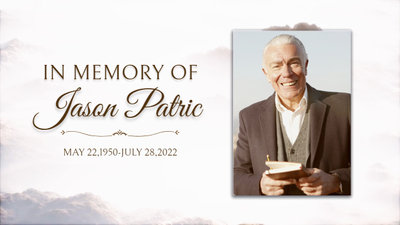 Beloved One Becomes Memory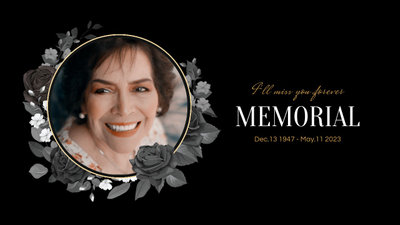 Grandma Memorial Photo Show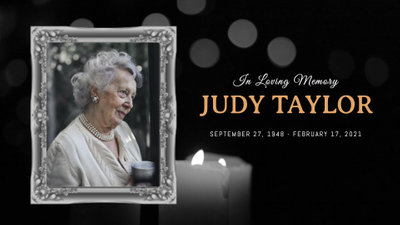 Funeral Memorial Photo Slideshow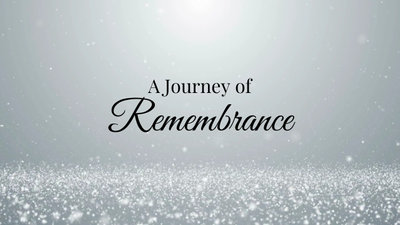 Journey of Remembrance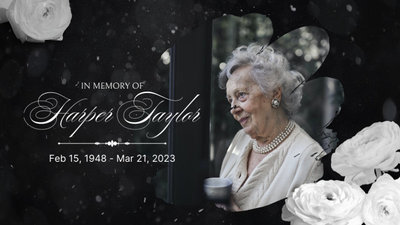 Memorial Funeral Mourn Nostalgic Slideshow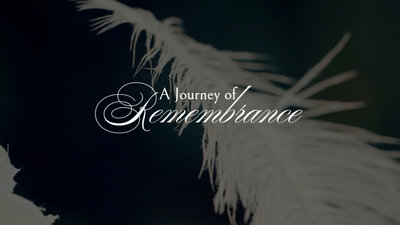 Memorial Remembrance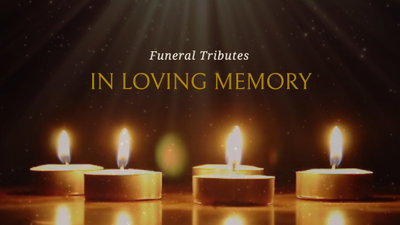 Memorial Tribute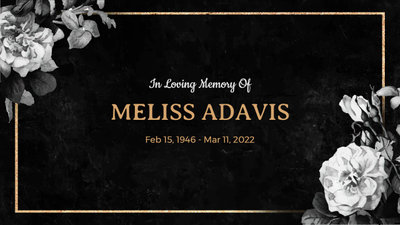 Forever in Loving Memory Slideshow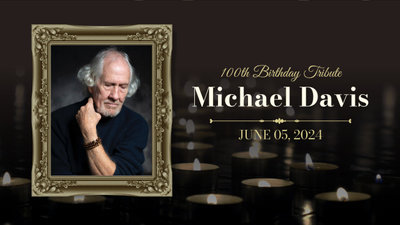 Memorial Commemorate 100th Birthday Tribute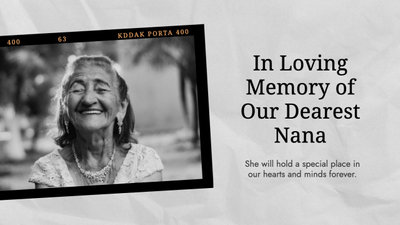 Funeral Memorial
Showcase Your Special Events by Creating Animated Photo Collage Videos
A Grand & Romantic Wedding
Choose the most flattering images to create an animated photo video collage for inviting guests, recording the wedding process, or recapping in the coming years. Suggest highlighting photos of the processional, vow exchange, first dance, cake cutting, and more.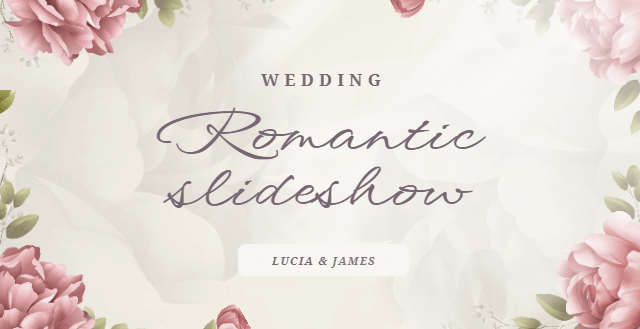 Warm Family Moments
Preserving precious family memories is essential, and a family memories video collage is an excellent way. Easily import your photos and arrange them with music to create a beautiful commemorative video. This way, you can cherish and share these memories with your loved ones.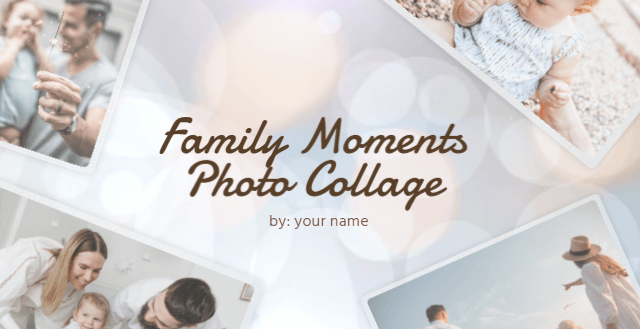 Loved Ones' Birthdays
Most people encounter a situation where many past birthdays leave no impressive feelings. Fortunately, building an animated video collage can change this. The birthday memories of your friends, kids, parents, teachers, coworkers, or others can be stored in the video to share and recall all the time.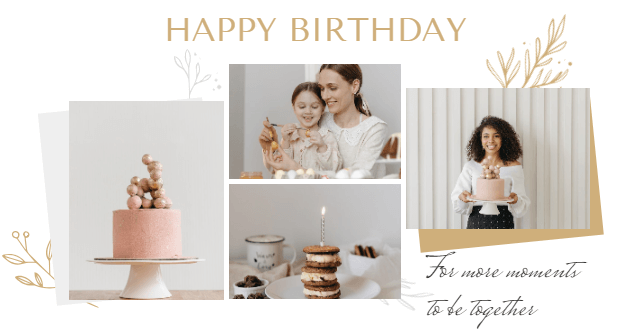 Perfect and Unforgettable Graduation
Remember your precious student moments with animated photo collage videos. Showcase your school life in an inspiring way, from middle school, high school, college, and graduate school. The faculty members, certificates, awards, graduation ceremony, etc., are suitable for showing.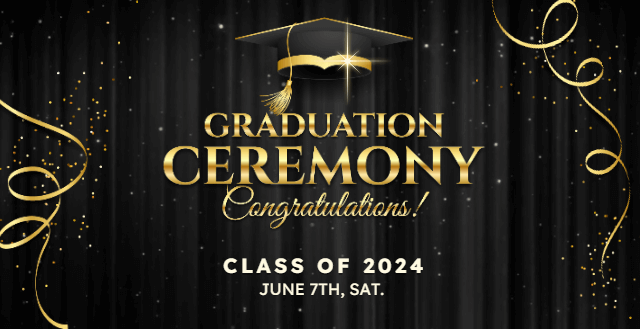 Lovely Pets
Pets are cherished companions who stay with us until the end. Capturing their expressions, sounds, and growth in an animated photo collage video is a valuable keepsake. Additionally, it makes for a thoughtful gift for pet enthusiasts. No prior experience or skills are required for independent video content creators!
Children's Growth
Capturing kids' growth is a priceless and memorable experience, from their first words to their first day of school. Enter FlexClip's editor to upload images and personalize templates. Documenting children's daily progress is both effortless and meaningful.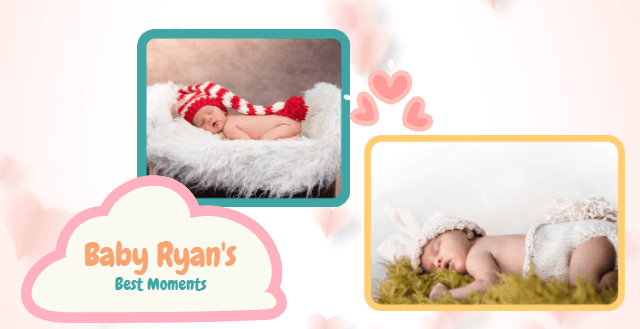 5 Easy Tips on Enhancing Your Animated Picture Collage Videos
Use Delicately-crafted Video Templates
FlexClip's well-designed templates provide a captivating frame waiting for your images to add. You are accessible to place your file, replace the color scheme, and change the font, getting the desired vintage or modern style. Pick one to customize easily!
Level up Your Images
Personalize your images by rotating, trimming, splitting, adjusting exposure, brightness, and contrast, or filtering them. Use our AI background remover feature to erase unclear or unwanted backgrounds if necessary. With our tools, achieving flawless results has never been simpler!
Set the Mood with Fine Tunes
Browse through our vast audio library to get the right music for adding or directly use your own songs. Tell your story better and more profoundly with the help of beats because they can arouse the feeling of cheerfulness, romanticism, or even love.
Add Visual Elements
Select from our wide range of icons, illustrations, clipart, stickers, shapes, animations, overlays, emojis, and frames to spice up your animated picture collage video . FlexClip's design elements can effectively convey your message to different audiences.
Collaborate with Others in Real-time
Collaboration is not merely fun but also brings you continuous video creation ideas. Such a function allows you, your friends, family, and colleagues to co-edit video collage no matter where you are.
Why You Need to Create an Animated Photo Collage Video
Share Moments
Making a video story is a great way to share your important moments with family and friends.
Evoke Emotion
A video can convey strong emotion and resonate well with audiences.
Improve Engagement
People are more likely to engage, share, and comment on video content.
How to Create an Animated Photo Collage Video in 3 Easy Steps
Add Media
Add videos or photos from computer or stock libraries to the scene.
Customize
Add text, music, and voiceover to customize your animated photo collage video.
Export
Download your animated photo collage video in various ratios and definitions or share it online with the world.