Fierce PUBG Intro Video Templates for Free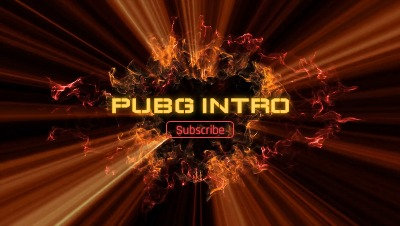 Pubg Intro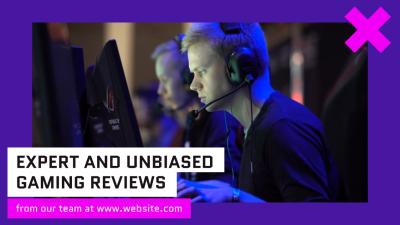 Gaming Reviews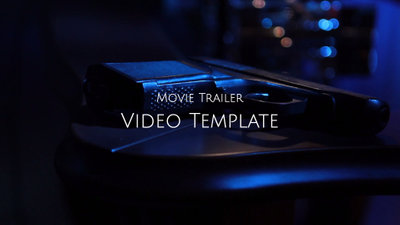 Action Movie Trailer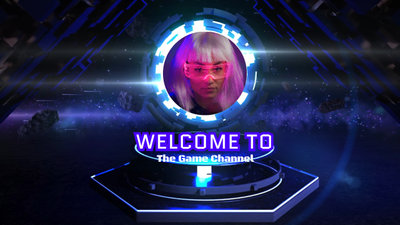 Tech Style Futuristic Gaming Channel Youtube Intro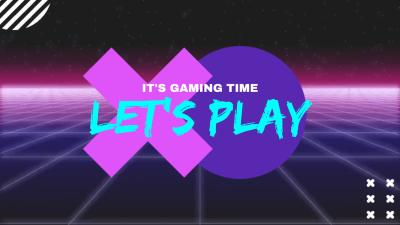 Gaming Intro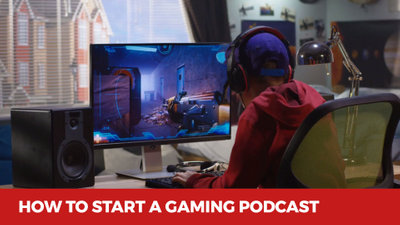 Gaming Podcast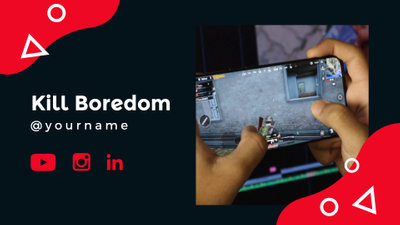 Good Gamer Youtube Intro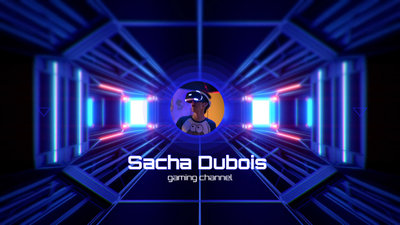 Blue Modern Gaming Channel Youtube Intro
Make a Cinematic PUBG Intro Easily by
Trying PUBG Intro Video Template
FlexClip has thousands of templates to choose from, and it's all because of these templates that you can make PUBG intro with ease & perfection. With this app, you just need to select your desired template, import it to storyboard, edit it as you wish, and you're done with the intro video.
PUBG Intro Music
With more than 100K tracks, you just get the perfect music that matches the game you're playing. Whether you need an intense beat or rumbling music, FlexClip has it all. Just adjust the music to your video once it has been imported, and you're all done for your PUBG intro design.
Making PUBG Intro without Text
Use the animation if there's no text involved, and it'll make your video more stunning than before. This is one of the best and the most advanced features that FlexClip has and it will get more eyes to your PUBG intro.
Using Top Intro Background for Shooter Games
Explore videos & images of shooter games, and use them as your intro backgrounds. FlexClip's visual stock is capable of providing all related stuffs you're looking for. Enter keywords, like shooting, shooter, gun, etc., import some to storyboard, choose epic music, and adjust it. With a simple process, you'll get an interesting video for shooter games.
Why You Should Need an Awesome PUBG Intro?
Attract Your Audience
If FlexClip is used to make the intro it will not only be perfect, but also attract audiences that're fanatic about the game. The main reason is that FlexClip gives your video a touch that no other software can.
Gain Following
Only a professionally edited clean intro will gain you the following you want. It's only possible if you use FlexClip as it has everything in the name of video editing, and will get you results that you have not expected.
Branding
Just change the logo on the template, and put your own to give your PUBG intro a branding that you've always wanted. Let your PUBG intro speak for yourself, and use FlexClip to solidify your presence with ease.
PUBG Intro Maker
FlexClip has all that it takes to make a great PUBG intro maker, including gunfire sounds and exciting music. The program is an online video editor that has all tools you can think of when it comes to PUBG intro and video editing.
If you want to design a PUBG intro in a flash, this is the program that you should go for. With the ease of use and getting gunfire video editing task done via a few drag-and-drops, this program is the one that aids the process of intro making for your new PUBG channel.
Why You Need to Make a PUBG Intro
Boost Sales
A compelling video can absolutely influence buying behavior, leading directly to sales.
Increase Traffic
Nothing can compare to the power of video content when it comes to driving traffic to your site.
Encourage Social Shares
Videos on social media platforms generate more likes and shares than images and text combined.
How to Make a PUBG Intro in 3 Steps
Add Media
Add videos or photos from computer or stock libraries to the scene.
Customize
Add text, music, and voiceover to customize your pubg intro video.
Export
Download your pubg intro video in various ratios and definitions or share it online with the world.