Fun Lip Sync Video Templates for Free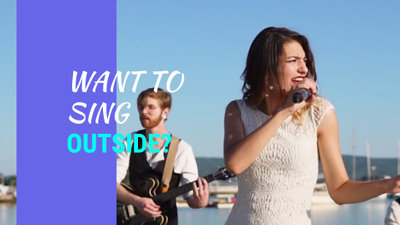 University Music Day
Describe your music day using a video and attract more people to join in!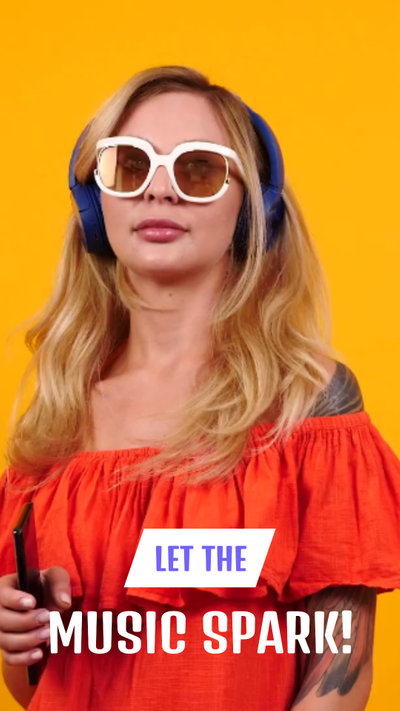 Music Training School
Make a great video to introduce your music training school!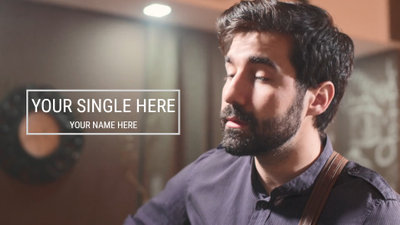 Song Lyric
Create a song lyric video using this delicate video template!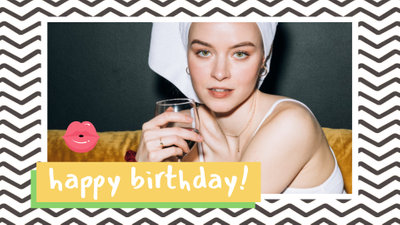 Birthday Wishes for Sister
Choose suitable pictures and make a sweet video for your beloved sister!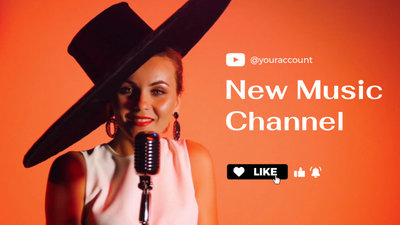 Youtube New Music Channel
Let's make a video to introduce and promote your new music channel!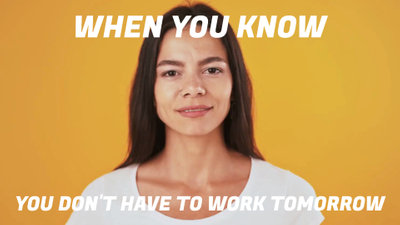 Happy Woman Meme
Customize your interesting video and make a unique meme using this template!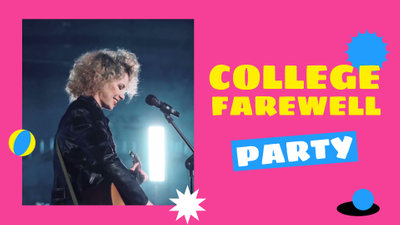 College Farewell Party
Make a unique video and invite people to your college farewell party!
Creative Lip-Syncing Videos Themed with Different Orientation
An Engrossed Performance Matched with Sung Vocals
Combine your recorded vivid miming videos and favored original tracks to produce new lip-syncing videos. Use the chorus in a song and your facial expressions to really make a point. The type of video is often comical, thought-provoking, or touching.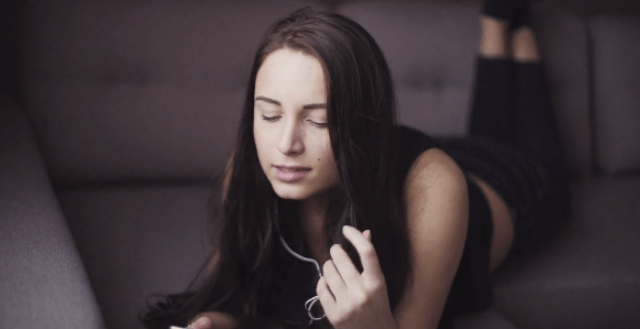 A Wonderful Performance Matched with Spoken Vocals of Classic Movies
If captivated by any classic movie clip, try to recreate it by imitating it, accompanied by its original actor's lines. In videos, you mobilize every part of the body to perform, making yourself look like an inborn performer.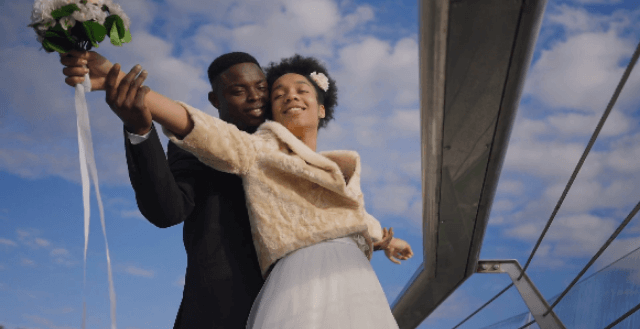 An Amazing Performance Matched with Popular Dialogues on the Internet
If adept at surfing, you must have viewed many dialogues going viral on the Internet. Give it a try at miming them in videos. If necessary, add related hashtags to catch up with the trend. Perhaps, you can quickly rise in popularity with the videos miming dialogues.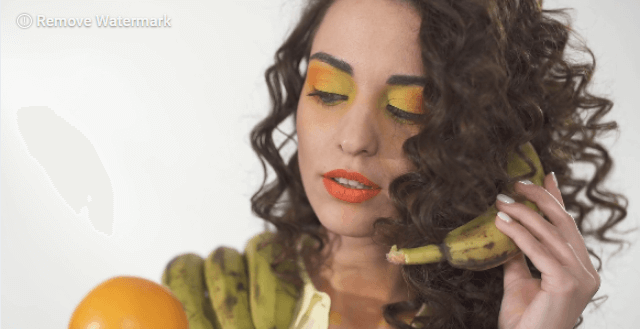 Sync Lips of Videos for Different Social Media Platforms
Facebook
Facebook, one of the most preferred videos viewing sites, offers a direct channel to share. Over there, it's feasible for video content creators to buckle down and strive for higher engagement and discussion.
YouTube
YouTube, the second most visited website after Google Search, possesses significant advantages regarding video sharing. Therefore, there are many possibilities for creators to make money via YouTube. Probably, a short lip-syncing video helps you open the door to much money.
TikTok
TikTok has been the hub for short-form content creators since it was launched. This video-sharing platform is not merely popular among the common masses but celebrities as well. It means your works will be viewed, liked, or shared by different people.
Instagram
Over the past years, Instagram has increasingly prioritized video content. As a result, many creators have delved into the prospect of appealing to more followers by sharing their videos. Many phenomena prove that it's possible. For example, someone takes off overnight, relying on unique works.
Why You Need to Make a Lip Syncing Video
Share Moments
Making a video story is a great way to share your important moments with family and friends.
Evoke Emotion
A video can convey strong emotion and resonate well with audiences.
Improve Engagement
People are more likely to engage, share, and comment on video content.
How to Make a Lip Syncing Video in 3 Steps
Add Media
Add videos or photos from computer or stock libraries to the storyboard.
Customize
Add text, music, and voiceover to customize your lip syncing video.
Export
Download your lip syncing video in various ratios and definitions or share it online with the world.