Fantastic Hype Video Templates to Get You Started Fast
Sports Highlights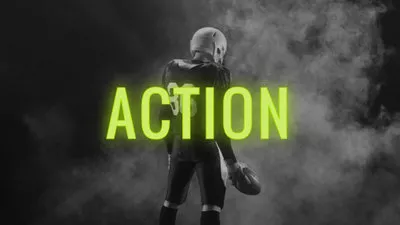 Football Highlights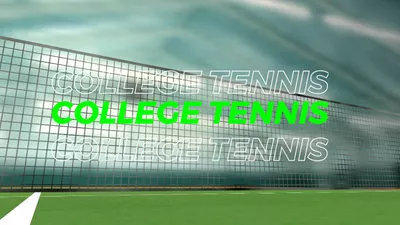 Tennis Highlights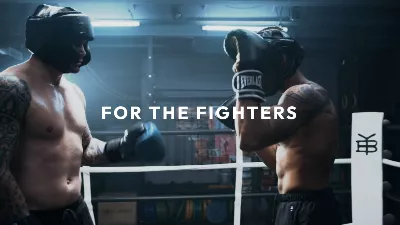 Sports Energy Drink Promo Ad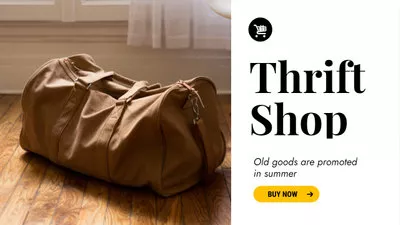 Thrift Shop Promo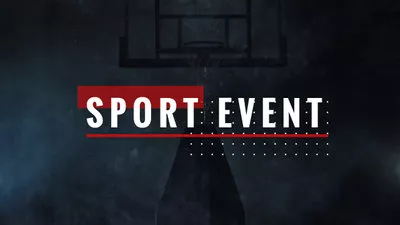 Sport Hype Intro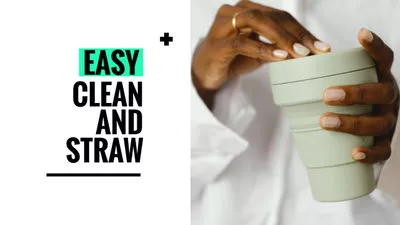 Beverage Accessory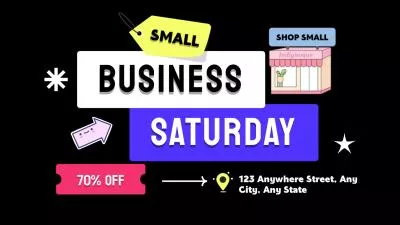 Small Business Saturday Marketing Community Promo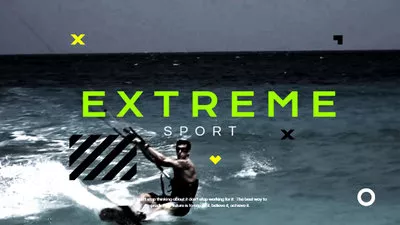 Sport Maximal Exercise Course Ad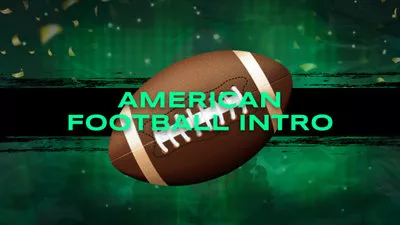 American Football Intro Video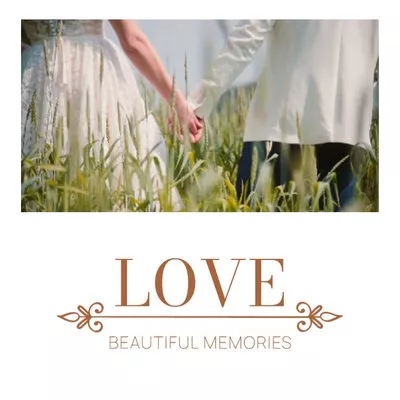 Wedding Photography Promo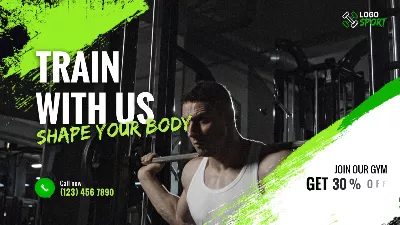 Brush Effect Sport Fitness Promo Video
Capture Thrilling Moments via a Hype Video
Explore the World & Connect with People via a Hype Video
Creating curiosity without disclosing excessive details - it's what hype videos do. Use an epic hype video to highlight new products & innovations, promote a new enterprise or hype an interesting event.
Hype with a fun or futuristic video to find your targeted users, pique their interests, explore what's best for them, and iterate your products to achieve a better version.
Set Your Goals in Promotion
Want to reach new customers, boost a product or build brand?awareness? Consider emphasizing a powerful call to action that your?viewers cannot resist?watching. If you're aiming for product and?brand recognition, work on a creative, unique direction or conversation starter that will resonate with viewers even after the clip has ended.
Choose the Appropriate Delivery Style
Choose a suitable video style based on targeted audiences. A digital advertisement may benefit from a live-action skit. Animations?may be quite successful in graphically communicating information, which is a viable option for promoting a new product.
Text paired with catchy music?may create excitement while keeping just enough information out of the way to encourage interactions.
Write a Script and Storyboard
Step up to the challenge of creating brief, informative and attention-getting all at once. Every second matters, so ensure you have a strategy in place to make the most of your audience's short attention span. Well utilize the first 5s of the clip?and present essential information upfront.
Hype Video Maker for Free
Video marketing has surged in popularity in recent years, with many organizations incorporating it into overall?promotional strategy. Because humans are visual learners, they react positively to video material.
Consider hype films to be promotional videos designed to grab and hold the interest of potential buyers?right away. Hype films are commonly utilized as the initial stage in a multi-step video sales pipeline, rather than closing the sale and converting a potential consumer at once.
FlexClip hype video maker is the very video tool to add hype info via video texts, lower-thirds, or voiceovers to engage users & visitors. Versatile footage and images will help you enrich your video project.
Celebrate Victory with Sports Hype Videos
While most players and supporters do not need more fuel to get pumped for a sporting event, a little extra encouragement never hurts. They may not demand it, but they're simply amusing to watch. It's almost as if you're celebrating the triumph with your favorite player on the pitch while watching the live stream from your couch as you make sports hype videos.
Share Milestones through News Hypes
It may be fun to create genuine buzz about your company. Whether it's from newspaper, press or even possible investors, hype video?attracts a lot of attention. Social media has ushered in a cultural shift in how individuals celebrate life's milestones with friends & family. Increasing numbers of people are now using social media to publicize significant moments.
Hype Up New Products and Services
A product release video is a perfect way to reach out to prospective buyers. Use a video to get your new item or brand off the ground. Such videos not only rapidly & effectively represent the entire value of your business, but they also captivate viewer's attention with a result in better product specifications that blog entries, media releases or emails cannot convey.
Easily Create Your Hype Video to Stand out from The Rest
Video is essential for the success of promotion through social media strategy. Even though advertisers have been discussing video content for ages, there're still lots of businesses that aren't using it. Hype clips don't have to be a jam-packed production with a professional camera team and video editing production.
The answer to this is using online video editing tools, such as FlexClip! Here are some tips on creating an epic hype video that will surely attract lots of social media audiences.
Find Templates or Create Your Own Designs
To begin, select a template. Your video making will be effortless and enjoyable ? thanks to the built-in editing themes. Choose among our impressive array of pre-made videos, then customize them with your own ideas and modifications. Use our pre-made color schemes, fonts, layouts and transitions to personalize the templates.
Or if you want to create your own video designs from scratch, you may ? there are no limits when it comes to video editing with FlexClip!
Easily Editing Tools for Hype Videos
If you want to create stunning hype videos that can stand out from the rest, FlexClip is an easy-to-use video editing app packed with features that can help you edit your videos in just a few seconds. You can instantly add elements and media to your video using the drag-and-drop feature, or you can even animate your hype videos for a cuter, more artistic look!
Export and Share the Video to the World
Save your edits in different video formats, such as mp4. Or you can even create a meme out of it! Using FlexClip's video editing and exporting tools, you can easily reach the social media community with your hype videos. Share what you've got to the world! Eventually, doing this will improve your online reach and social media engagement.
Why You Need to Make a Hype Video
Boost Sales
A compelling video can absolutely influence buying behavior, leading directly to sales.
Increase Traffic
Nothing can compare to the power of video content when it comes to driving traffic to your site.
Encourage Social Shares
Videos on social media platforms generate more likes and shares than images and text combined.
How to Make a Hype Video in 3 Steps
Add Media
Add videos or photos from computer or stock libraries to the scene.
Customize
Add text, music, and voiceover to customize your hype video.
Export
Download your hype video in various ratios and definitions or share it online with the world.