Exquisite Holiday Card Video Templates for Free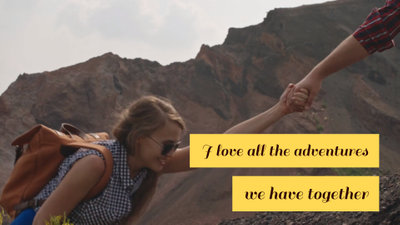 Valentines Day Wishes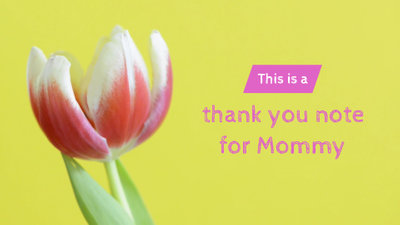 Thank You Mommy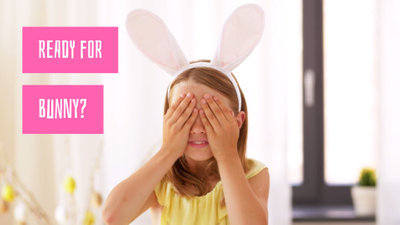 Easter Wishes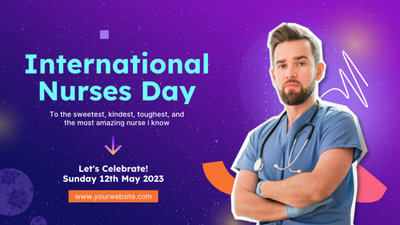 International Nurses Day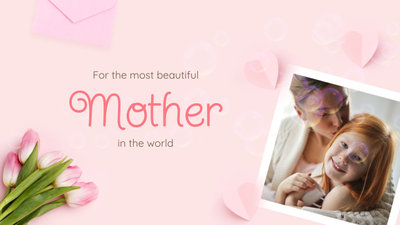 Pink Floral Mothers Day Greeting Slideshow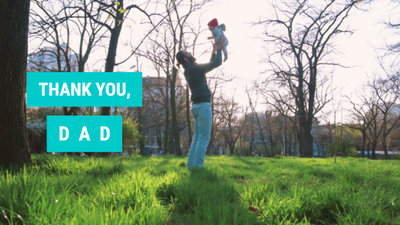 Thank You Dad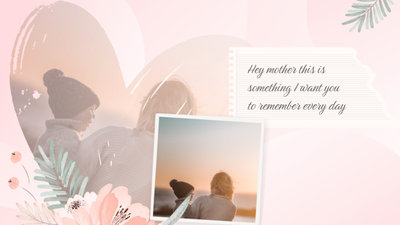 Flower Love Mothers Day Wish Collage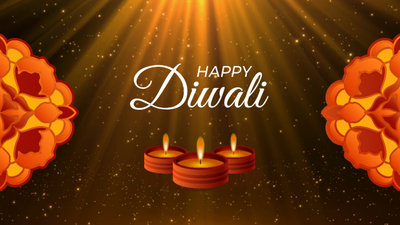 Diwali Festival Wishes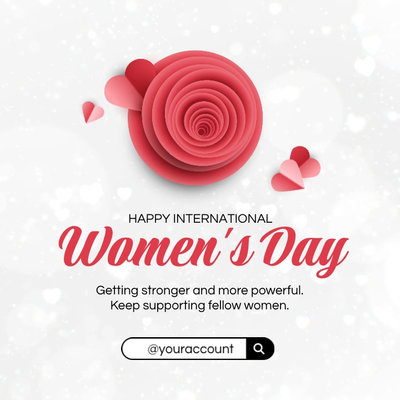 Happy Womens Day Rose Heart Instagram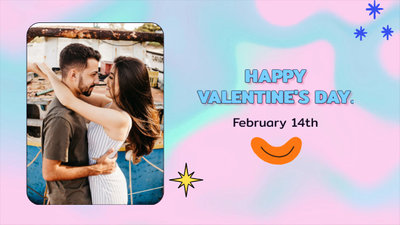 Cute and Fun Valentines Day Collage Slideshow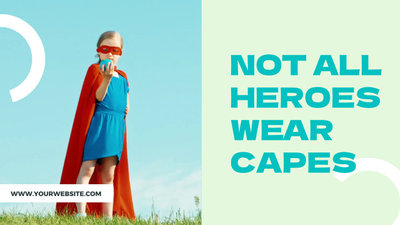 Appreciation for Health Workers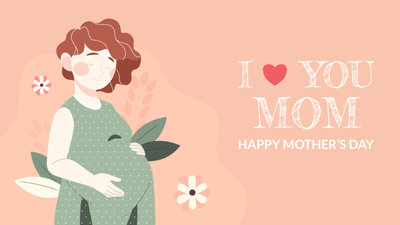 Mothers Day Thank You Message
Create Slick Holiday Card Video Right from Browser
Holiday Video Templates, Images & Videos
With a huge stock library integrated, you get to find extensive images & videos related to festivals & holidays in one place, including holiday cooking, outdoor fun and family reunion. Just a simple keyword search will retrieve you what you want and foster the process of holiday video making quite easy.
Song & Music for Holiday Card Video
The music library is simply the best, as you can find a myriad of music and sound of all categories and integrate them into your videos without the fear of copyright. Once your holiday visuals have been put in sequence, simply drag and drop the melody to match video points perfectly and render a cozy holiday video.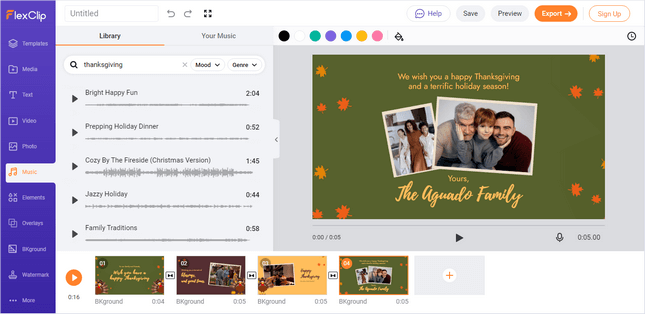 Add Heartfelt Blessings & Wishes using Fancy Texts
Go bubbly, sweet, and add fun elements by adding dynamic text presets to holiday video, which can be edited as per your video requirements. It means that font, color and size can be changed to add the message or cheerful slogan more powerfully. Using these presets or texts on video has never been as easy as it is with FlexClip.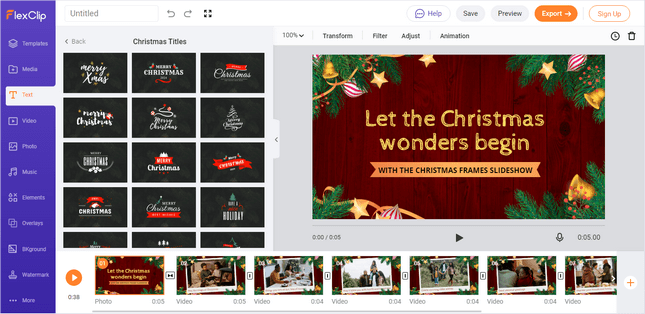 Holiday Countdowns
Countdown is helpful to refresh audiences and makes your holiday captivating & well-organized, whether it's intended for a holiday promo or warm holiday compilation video.
Add numbers to your holiday video and have it created with joyful & exciting countdowns. It's very easy as you just need to join number slides or texts with number inputs, add a background like Christmas or Thanksgiving to the video and render it. Also, there are ready-made countdowns as choices.
Greet with Picture in Picture Video
To personalize the message more, try picture in picture in your holiday video to greet audiences & send regards personally about any big event or day. This connects users with your video and they are more likely to come back to your channel when seeing you on the side of video.
Hot & Warm Holiday Card Video Ideas
Christmas e-card Video
Utilize Xmas e-card templates or import e-card images & footage from the stock, and make a slideshow e-card or a vivid Christmas e-card video. You can also integrate melodious music, your deepest regards & wishes in dynamic text, and you're done with an awesome Christmas e-card embedded with joy and amusing.
DIY Christmas Card Tutorial
It is one of the best ideas to make a card tutorial and upload it to your YouTube channel. Often, such craft videos have a chance to win millions of views & subscribers.
With the reliable tools integrated with FlexClip, you get to make your e-card craft video in minutes. Utilize transitions and static texts for audiences to understand the steps that you take easily and your video is sure to go viral.
Company Holiday Card Video
Create a collage of images using FlexClip inbuilt tools and add dynamic text to add cheerful elements & contents. Share the video on WhatsApp or use any other medium that you deem fit. Let your company partners & customers be appreciated via a DIY holiday card video.
Happy Holiday Card Video
Add the text of happy Holidays on the video and render a card that will intrigue card receivers. With FlexClip, you can also add animations to this card to spice up your video with a new concept that will make your video a masterpiece. Make a simple happy holiday card video, and send your wishes simply.
Thank-You Holiday Card
Make a thank-you holiday card for your family members, friends, loved ones & people ever helped you. You can fast re-name card receiver individually, make a personalized copy, and send out your appreciation card video at the dawn of holiday. Show them you care about them, recognize & appreciate what they did for you.
Seamless Holiday Card Video Maker
FlexClip is your online destination for seamless holiday video editing as it has easy-to-fetch tools that you'll need. It's one of the best and most used programs and this is all because of the ease of use and the reliability that it provides.
Adding appreciation wording, transitions, in-motion graphics and animations, and make your best holiday card video. Regardless of elements you want to add, it's just a few clicks away - for a normal user, this is all that matters. Using FlexClip shows that you believe in smart work rather than working hard.
Why You Need to Make a Video Holiday Card
Share Moments
Making a video story is a great way to share your important moments with family and friends.
Evoke Emotion
A video can convey strong emotion and resonate well with audiences.
Improve Engagement
People are more likely to engage, share, and comment on video content.
How to Make a Digital Holiday Card in 3 Steps
Add Media
Add videos or photos from computer or stock libraries to the scene.
Customize
Add text, music, and voiceover to customize your holiday card video.
Export
Download your holiday card video in various ratios and definitions or share it online with the world.