Colorful Holi Video Templates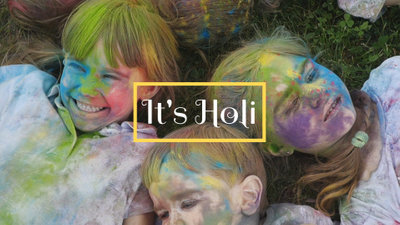 Holi Celebration
Celebrate the Holi and spared the festival spirit to the world with a video.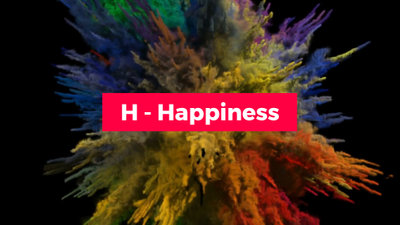 Holi Wishes
Use a simple video to show your sincere wishes to your loved ones on this Holi.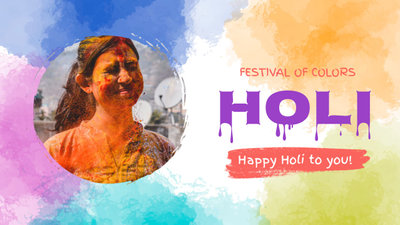 Holi Greeting
Do not hesitate to make a video and celebrate Holi online!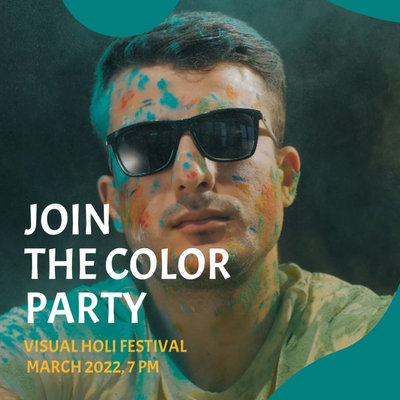 Holi Festival Celebration
It's time to celebrate the Holi festival! Let's make a video right now!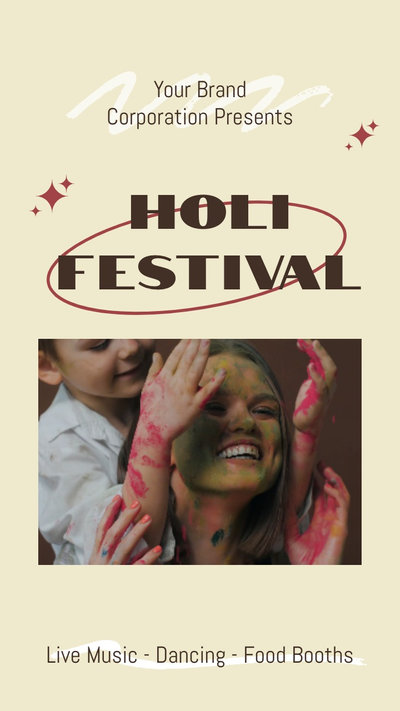 Holi Festival
Holi festival is coming! Let's make a video to celebrate it!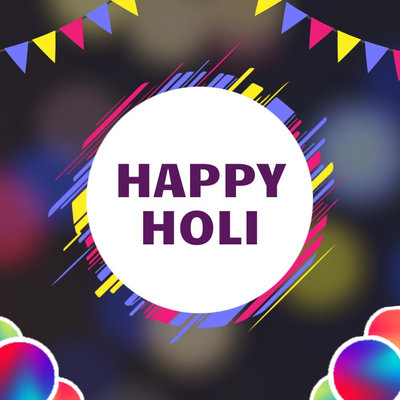 Happy Holi Opener
Let's make a video to celebrate Holi online!
Something Exclusive to Holi Video, Provided by FlexClip
Colorful Images for Holi Video
People celebrate Holi by dancing and throwing powder paint and colored water. Presumably, these sights full of vigor have been captured and saved in your devices to be edited. If you don't have pictures taken by yourself, FlexClip offers you royalty-free professionally-shot stock images.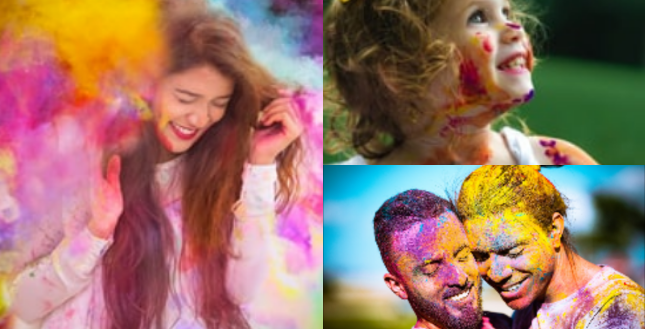 Vibrant Video Clips for Holi Video
The approach to gaining top-quality Holi clips varies, from your devices and related websites for free downloading to an all-in-one video maker like FlexClip. Open FlexClip's editor and go to the left resource bar to search Holi, getting multiple footages with different time lengths and content.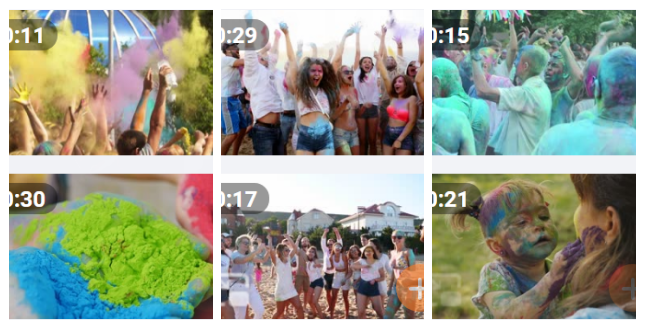 The Special Songs for Holi Video
Best videos bring not merely visual enjoyment but also an audio feast. So how can a video grab viewers' eyes without music accompaniment? Come to the FlexClip music library packed with happy, playful, or relaxing songs appropriate for this festival.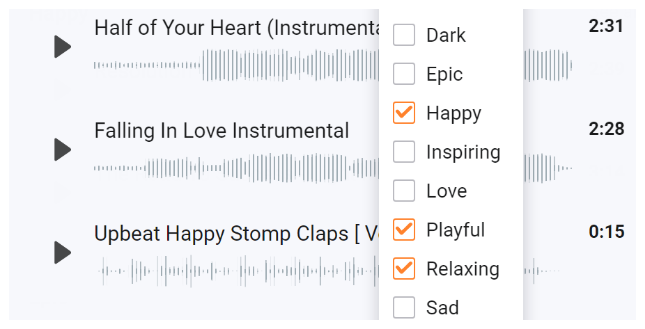 Tell Your Story Vividly in Holi Video
Nothing can compare with animated and vivid videos when it comes to narrating a personal story. Videos feature intuitive descriptions by using pictures or video clips, customized texts by editing, fluid scene change by employing overlays, etc.
Crazy Holi Video
Have you experienced starting mornings with opening doors to a bucket of colorful water in face? Followed by a sneak attack bucket poured from an indefinite direction. It might be thrown into your mouth or eyes- it's all crazy games! Consider it to become your video content.
Holi Funny Video
It's destined that some creative ideas are born with the upcoming of the much-anticipated colorful Holi festival. Transform those original ideas like Holi funny pranks with friends, family members, or others into videos for any purpose.
Happy Holi Greeting Video
Don't want to be constrained by traditional greeting ways on such a joyful holiday? Try making happy Holi greeting videos to send to cherished people. Sparkle your creativity to design and animate needed elements if necessary. The distinctive greeting way will perform well as you expected.
Why You Need to Make a Holi Video
Share Moments
Making a video story is a great way to share your important moments with family and friends.
Evoke Emotion
A video can convey strong emotion and resonate well with audiences.
Improve Engagement
People are more likely to engage, share, and comment on video content.
How to Make a Holi Video in 3 Steps
Add Media
Add videos or photos from computer or stock libraries to the storyboard.
Customize
Add text, music, and voiceover to customize your Holi video.
Export
Download your Holi video in various ratios and definitions or share it online with the world.